It's well passed the time of year when holiday shopping begins, but if you're a procrastinator like me, odds are you have a few people left to check off on your gift list.  (Or all of the people.  I'm not judging.)  In order to help you out, I made this gift guide with 10 gifts for every type of person you have to buy presents for!  Well, maybe not every kind of person– I don't have time for that.  But lots of kinds of people, and we're going to keep the title anyway.

Simply click on the personality you're looking to buy for to jump to the slide show for that group.  Then, click through to see gifts in the following categories: Big Gifts, Under 150, Under 75, Under 35, and Stocking Stuffers!  There's something for everyone, I tell ya!  Click the pictures provided if you'd like to visit the product website for more information or to purchase a gift.
I'm looking for gifts for the…
Hard Worker | Home Cook | Fashionista | Sports Fanatic | Adventurer | Creative One | Music Lover | Entertainer

For the Hard Worker
You've got that special someone on your list this year that just can't help but keep themselves busy, but what to you buy for someone who is so passionately involved with their work?  Well, if you've got a business person to shop for, these gifts will be helpful and appreciated!
[slideshow_deploy id='1967′]
For the Home Cook
This person on your list is a bona fide foodie and practically sleeps in the kitchen.  I mean, there really is no pulling them away from the stove, where they love to practice new recipes and make big meals for everyone to enjoy.  Now that it's the holiday season, you know you want to get them something to make cooking easier, but it feels like they've already got all of the kitchen gadgets there are!  Don't worry, I bet I dug up a few that will make that home cook happy!
[slideshow_deploy id='1986′]
For the Fashionista
Have a picky fashion queen on your hands?  Relax!  Shopping for her can be a breeze with these stylish options.  All of these choices were selected by myself from fashion blogs and then run by some very fashionable ladies for second and third opinions, so you can trust that these are picks she will love.
[slideshow_deploy id='2002′]
For the Sports Fanatic
I'll be honest with you– I don't watch a lot of sports.  However, I have been shopping for sports lovers all of my life, so putting these choices together was a breeze.  If you have a sports fanatic on your list, check out these great gift ideas to make them cheer!
[slideshow_deploy id='2017′]
For the Adventurer
You might have a hiker to buy for, or perhaps a serial camper, or maybe a traveling explorer.  No matter how they adventure, buy them a present they can use with their hobby with these adrenaline-pumping, sight-seeing, survivor-style gifts!
[slideshow_deploy id='2030′]
For the Creative One
There's a lot I could say about this, but I'll keep it simple.  I'm creative and I want these things.  My creative friends want these things.  Your creative friends will want these things.  By the way, did I mention that I want these things?  Because I do.  Are my subtle hints working yet?
[slideshow_deploy id='2044′]
For the Music Lover
Presents for the music lover always seem obvious, but really it's just so hard to choose.  What was their favorite band again?  Do they already have that new album?  This gift guide will narrow things down so you can find a present that helps them jam out!
[slideshow_deploy id='2066′]
For the Entertainer
If you've got a nonstop host or hostess on your list, then you know someone who truly loves good food, good drinks, and good friends.  Give this person a gift that makes their get-togethers even more special with these great picks!
[slideshow_deploy id='2078′]
I hope I was able to help give you some ideas!  Let me know in the comments what your favorite holiday present ever was– maybe it will inspire some other readers!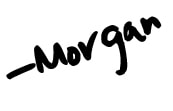 Get recipes delivered hot & fresh to your inbox!