There are plenty of ways that you can show your love this Valentine's Day weekend.  You could deliver a bouquet of flowers, or make a card, or gift tickets to that awesome concert coming up– but when it comes down to it, there is only one thing that is guaranteed to make your loved one full of joy this V-day…
A full stomach.
Starters
1. Swiss or Cheddar Cheese Fondue
Roses are red
Violets are blue
The key to my heart
Is cheesy fondue.
2. Toasted Tortellini with Pesto Cheese Fondue
To make your valentine feel all warm and toasty inside, why not serve up some Toasted Tortellini?  Serve with Pesto Cheese Fondue for bonus points.
3. Easy Parmesan Garlic Knot Hearts
They're quick, they're easy, they're delicious, and they're heart-shaped.  Does it get much more appropriate for Valentine's Day than that?  I think not.
4. Fried Stuffed Olives with Italian Sausage and Goat Cheese
Olive you so much.
5. Italian Antipasto and Wine Spread
Cheese, meat, bread and wine are the way to any man or woman's heart.  Or at least mine.
Dinners
6. Maryland Crab Cakes with Horseradish-Sriracha Remoulade
I'm getting hungry just looking at it.
7. The Best Italian Meatballs You Will Ever Eat
Well, it's not my best photography, but it is one of my best recipes.  In fact, it's one of the best recipes for Italian Meatballs out there, if I do say so myself.  And doesn't it bring you memories of that famous Lady and the Tramp scene?  Come on… that's romance right there.
8. Filet Mignon with Herbed Butter and a Zinfandel Reduction
Hold me.
9.  Individual Guinness Shepherd's Pies
Lamb, veggies, beer, and cheesy mashed potatoes?  Redefining romance one bite at a time.
10. Spinach and Ricotta Stuffed Chicken Piccata
Super flavorful, impressive, and best of all, you can drink the leftover wine after you're done cooking.
11. Roasted Garlic Gnocchi with Bacon, Spinach, and Smoked Gouda Cream Sauce
Nothing says "I love you" like bacon and smoked gouda.  Nothing.
12. One Pot Spicy Chicken Riggies
Spicy foods are aphrodisiacs, so turn up the heat this V-day with this  simple, delicious dish.  It only takes one pot, so you don't have to waste your quality time with tons of post-meal clean up!
13. Parmesan Crusted Chicken with Herb Butter Sauce
MOUTH. WATERING.
Cocktails
14. Blood Orange Slush Mimosas
Between the blood orange color and the champagne, I can't think of a better fit for Valentine's Day.
15. Adult Salted Caramel Hot Chocolate Floats
Salted caramel in any form is undoubtedly sexy.
Dessert
16. Cannoli Dip
I cannoli be happy with you.
17. Dark Chocolate Peanut Butter Can Cake
If this isn't what love tastes like, I don't know what is.
Breakfast
18. Feta, Red Pepper, and Herb Frittata
Scrambled eggs aren't very romantic on their own, but if you serve up this flavorful frittata breakfast-in-bed style with a side of toast, you'll melt his/her heart.
19. Red Velvet Pancakes with Cream Cheese Frosting Syrup
Red Velvet Pancakes with Cream Cheese Frosting Syrup might as well be synonymous with "I adore you".  Make them heart-shaped and write a sweet message with the frosting syrup and you WIN at Valentine's Day.  Forever.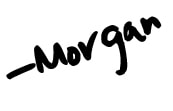 Get recipes delivered hot & fresh to your inbox!