I'm a firm believer that the best things in life are the ones that include a bit of nostalgia and a heavy-handed dose of alcohol. Formal events that remind you of prom, but with an open bar. Bonfires that bring back memories of childhood camping trips, but with spiked hot chocolate to help warm you up inside. Arcade with your favorite old-school games, but with plenty of beer. Adult milkshakes. Can I actually put that one on the list twice? It deserves two spots; say it with me:

Adult

Milkshakes.




If you've never had one before, or even if you have, stop whatever you're doing at this very second and make one. Seriously.

Are you sitting at your desk, pretending to do work as you scroll through this post? Forget work. You have the rest of your life to work. Throw your files and papers in the air, stroll out the front door, and make your way to the liquor store, my friend. (Okay, don't actually do that. Those papers are important and you've only got one day left til the weekend. But once you get home, mix that milkshake up and slurp it down like it's the only thing that will get you through the next 24 hours.)

Taking care of the kids? You need this now. You have a two-and-a-half year old who is coloring on the carpet at this very second, and I'm almost positive that that infuriating doodle is actually a magic marker hieroglyphic. Examine it closely. According to recent discoveries, that likely means "Mommy/Daddy needs a drink." I can't make this stuff up, it's linguistic anthropology.

Pregnant? Forg– erh– okay. Well actually, if you're pregnant, just make this without the alcohol. It's still delicious!

Doing something else important? It's not important enough, it can wait til later. Doing nothing important? You have no excuse then. Just go. Go make a milkshake. I don't even care what kind of boozy milkshake you make, but you need to make one.




… But, I mean, if you are looking for an adult milkshake recipe, well… you've come to the right place.

I decided to try making an Adult Chocolate Covered Pretzel Milkshake because one of my favorite snacks (and shots) has always been chocolate covered pretzels. Sweet and salty's my thing, and let me tell you, this milkshake does it oh so well. Not to mention, it's not just loaded up face-puckering liquor that you'd want to be an afterthought in the flavor of the milkshake. No, the alcohol in this milkshake is the star of the show. Frangelico, with it's nuttiness (hazelnut, to be exact, like nutella!), and vanilla and chocolate notes works wonderfully with a creamy shake. Pinnacle Whipped Vodka proves to be a good side-kick as it pumps up the ABV as well as the flavor. Then, of course, there's the actual chopped up chocolate covered pretzels that surprisingly don't get soggy (and they add the perfect amount of saltiness), the vanilla ice cream, and your toppings of choice.

I'm leaving the recipe somewhat vague, so forgive me, but the amount of alcohol/syrups/milk you put in is really up to your own personal taste. Test as you go along!


Print
Adult Chocolate Covered Pretzel Milkshake
---
Author:

Prep Time:

5 mins

Total Time:

5 mins
Description
Make this Adult Chocolate Covered Pretzel Milkshake, loaded up with Frangelico, whipped cream vodka, actual chocolate covered pretzels, vanilla ice cream, and fudge, and watch your worries melt away. There's nothing more soothing than a big, sweet sip.
---
Scale
Ingredients
1 quart

vanilla ice cream
Frangelico, to taste
Whipped Vodka, to taste
Milk, to reach desired consistency

15

mini chocolate covered pretzels, chopped
Fudge and caramel syrups, optional
Whipped cream, optional
---
Instructions
Scoop the ice cream into a blender and add equal parts Frangelico and whipped cream vodka. I recommend starting with about 2 oz of each and adding more after taste testing if desired.
Cover and blend until mixed, adding more alcohol or a bit of milk if necessary to reach your desired consistency.
Remove the lid and fold in the chocolate covered pretzels. Blend again until well mixed.
Pour a small squirt of the syrups into your glasses and up the sides, and then pour in your boozy milkshake. Top with whipped cream. Serve immediately.
---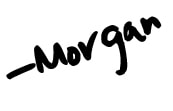 Get recipes delivered hot & fresh to your inbox!