(Part of the Chinese New Year Theme Thursday Series)
About a year has passed since I made these Asian Sesame Ginger Chicken Wonton Cups for the first time. In fact, it may have been exactly one year ago that I was scrambling to get things together for the millionth potluck dinner I was attending for my sorority.  I had no idea what to make, as I really had just become interested in cooking. (It's so strange now to say that.)  I had made Wontons a day or two earlier for the Chinese New Year, and I had a bunch of leftover wrappers, so I decided to try out a new concept I had heard about– making wonton cups using a muffin tin.  It was such an out-there idea, and I was really excited to try it.  That was a year ago.  Now it seems like everyone knows about– and has recipes using– wonton cups.
At that point in time, I also had just started my last semester as a full-time college student;  my last semester living with my long-time roommate, Jackie,  in New Brunswick;  I had just started casually dating my now-boyfriend, James;  I didn't have a job;  I didn't have a plan;  I had no idea what my life would be like in one year's time.

So my clueless, college-student self wound up making these Asian Sesame Ginger Wonton Cups, on a whim.  I brought them to the potluck dinner, and that was the first time I had a group of people repetitively and fervently compliment a meal I made.  That was the spark I needed to ignite what some might call my obsession with (but I prefer to refer too it as my passion for) cooking and entertaining, which led me to where I am today.
One year later, my life is very different than anything I would have imagined back then.  A lot has changed, but this recipe for Asian Sesame Ginger Wonton Cups remains in my repertoire of recipes to make again and again, so I wanted to share it with you.
These flavorful cups are easy to put together and will make a great addition to your next get-together, Chinese New Year or otherwise.  Make extras.  They go quickly.
Print
Asian Sesame Ginger Wonton Cups
---
Author:

Prep Time:

1 hour 5 mins

Cook Time:

20 mins

Total Time:

1 hour 25 minutes

Category:

Appetizer

Cuisine:

Asian
Description
Crunchy wonton wrappers, flavorful chicken, and crisp cabbage make a delicious appetizer that can be enjoyed warm or at room temperature!
---
Ingredients
1

pack wonton wrappers

3

boneless, skinless chicken breasts, cubed

2 cup

s cole slaw cabbage mix

1

bottle sesame ginger salad dressing

1/2 cup

soy sauce

1/4 cup

stir fry sauce

2 tablespoon

s olive oil

1 tablespoon

cornstarch

1

clove garlic, minced

1

bunch cilantro, chopped

1/2

red onion, chopped

3

scallions, chopped
---
Instructions
Preheat the oven to 350 degrees F.
In a large bowl, combine 1 cup of the sesame ginger salad dressing, 1/2 cup soy sauce, 1/4 cup stir fry sauce, and the minced garlic.
Place the chicken in the bowl and cover with the mixture. Then, refrigerate for an hour.
In the mean time, mix 2 cups coleslaw cabbage mix with 1/4 cup sesame ginger dressing and set aside.
Spray a muffin tin with nonstick spray. Gently press wonton wrappers into each cup. You may need to use 2 to fill your muffin cup, in which case you can simply overlap them and use a small bit of water to bind them together, as if you were gluing them together. Lightly spray the wrappers with cooking spray before putting them in the oven.
Bake until wrappers turn golden brown, about 10-12 minutes.
After the chicken has marinated for an hour, heat 2 tablespoons of olive oil in a large skillet over high heat. Add the chicken and all of the marinade. Cook until chicken is no longer pink on the inside, stirring often, about 8-12 minutes.
Add a tablespoon of cornstarch to thicken up the marinade sauce, if you'd like.
Remove from heat and begin filling your wonton cups. Each cup should have some of the dressed coleslaw mix at the bottom, then a layer of chicken, and then top them with cilantro, red onion, and scallions.
These caused my "aha!" "I do really like to cook!" moment.  Did you have a similar experience with a recipe?  What was the recipe for?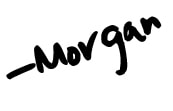 Get recipes delivered hot & fresh to your inbox!