As ridiculous as this may sound, I've been thinking up pasta salad recipes for weeks now. Once the first faint brush of summer sun could be felt inching its way across bare shoulders, I could be found walking around the neighborhood with a dog leash in one hand (with puppy attached, of course) and my cell phone in the other, typing out notes for myself about what kind of picnic creations I could dream up.




And while my multitasking was allowing me some pretty tasty-sounding ideas, I couldn't think of anything that was different enough than the pasta salads I had grown up eating– either coated in Italian dressing or loaded up with mayonnaise. Sigh. How predictable! I tried out a few recipes that were, well, alright, but they just weren't exciting enough. Yes, you can get excited about pasta salad. You can especially get excited about pasta salad that features an avocado buttermilk ranch dressing and crispy, salty bacon… but I'm getting a bit ahead of myself here.




Anyway, the idea of using bacon in pasta salad didn't take long for me to conjure up, because I have a serious weakness for all things bacon-y. (Side note: Can you believe that my non-vegetarian best friend and taste tester cannot stand bacon? The horror!) However, using avocado didn't hit me until one literally hit me— I was frantically running around the kitchen as I often do, and I must have knocked the refrigerator door into our hanging fruit basket because a Haas avocado, and a few other fruits which are inconsequential to this story, fell on me.

I had forgotten that I went a little crazy when buying avocados for my many beloved guacamole recipes that I make every chance I get (read: both far too often and not often enough) so I had a stash of them begging to be used before they went bad. And so wouldn't you know, the idea took root, and Avocado and Bacon Pasta Salad was on my "Must Make ASAP" list.




As you can tell by the photos, I did make it, and it's a good thing I took pictures when I did because this pasta salad was eaten up in no time. The Fourth is only a few days away and it is begging you, for the love of the country, to please make Avocado Bacon Pasta Salad for your friends and family to enjoy. We hold these truths to be self-evident, that not all pasta salads are created equal…


Print
Avocado Bacon Pasta Salad
---
Author:

Prep Time:

20 mins

Total Time:

20 mins
Description
With a creamy avocado buttermilk ranch dressing, fresh chunks of avocado, crispy bacon, sharp cheddar cheese, juicy tomatoes, astringent-yet-sweet red onions, and freshly cooked Rotini, this Avocado Bacon Pasta Salad will earn its place in your "favorite recipes" collection.
---
Scale
Ingredients
For the Avocado Buttermilk Ranch Dressing:
2

Haas avocados

1 teaspoon

fresh lemon juice

2 cup

s buttermilk

1/2 cup

fat free Greek yogurt (or sour cream)

1 cup

reduced fat mayonnaise

4

cloves garlic, finely chopped

1 teaspoon

Kosher salt, plus more to taste

3 tablespoon

s fresh dill, chopped

3 tablespoon

s fresh chives, chopped

2 tablespoon

s fresh Italian parsley, chopped

2 tablespoon

s white vinegar

1 teaspoon

cracked black pepper

1/2 teaspoon

ground white pepper

1/2 teaspoon

onion powder

1/4 teaspoon

cayenne pepper
For the Pasta Salad:
1

pound Rotini pasta, cooked according to box directions, drained and cooled

1

lb bacon, cooked*

1

8oz block of sharp cheddar cheese, cubed

1 cup

red onion, chopped

1 cup

fresh cherry tomatoes or variety-packaged tomatoes, halved or cut into

four

ths

1

Haas avocado

1/2 teaspoon

fresh lemon juice
Avocado Buttermilk Ranch Dressing, to taste
---
Instructions
Smash the 2 avocados for the dressing in a big bowl or large container. Squeeze a teaspoon of fresh lemon juice on top.
Add in the buttermilk, Greek yogurt or sour cream, and mayonnaise. Mix well.
Sprinkle the garlic with a teaspoon of Kosher salt and smush it into a paste using the side of your knife. Add the garlic paste and the remaining ingredients and mix until well-combined and smooth. Add additional salt to taste. Set aside.
Chop the remaining Haas avocado and squeeze a 1/2 teaspoon lemon juice over the flesh to keep it from browning.
Combine the pasta, bacon, cheddar, red onion, tomatoes, and avocado in a large bowl. Add about 1 cup of the Avocado Buttermilk Ranch Dressing and mix to coat. Add more as the pasta soaks up the dressing, to taste.
---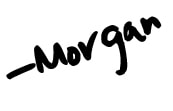 Get recipes delivered hot & fresh to your inbox!