At 1 AM last night, my world came crashing down.  No, that's not right.  At 1 AM last night, my closet came crashing down.  The shelves that had held my belongings for over a decade just gave up and gave out, and gave me a near-heart attack in the process.
Those shelves were where I stored my favorite cookbooks, as well as bottles of alcohol that remained after using them for cocktail recipes.  After collapsing, most of the bottles broke, which in turn meant my cookbooks and most of my clothes were ruined as well.  My whole room reeks of creme de menthe.  Happy Monday, right?
Just in case you've also had a rough start to your week, I've decided to put off the last bits of the clean-up process to share a recipe with you that'll cure a bad case of the Mondays: Avocado, Chickpea, and Feta Fritters.
I can't really explain to you how these came about, but I do know that a train of thought including guacamole, tahini, and falafel was involved somehow.  It really was just a mishmash of ideas that I was admittedly less-than-optimistic would work, or at the very least, I thought would require a lot of tweaking.
I threw my ingredients in my food processor, rolled and flattened it into patties, and pan fried it in a bit of oil.  To my surprise, my first batch came out crisp on the outside, creamy on the inside, buttery, tangy, slightly nutty, and absolutely delicious.  No alterations necessary.
I mixed up some tahini sauce to go with my Avocado, Chickpea, and Feta Fritters and dug in.  Tzatziki sauce (like the one I used with my last batch of fritters) would be great, too!  James preferred his folded inside of a pita with tomato, red onion, and lettuce.  Essentially, there's no wrong way to eat these!
Print
Avocado, Chickpea, and Feta Fritters
---
Author:

Prep Time:

5 mins

Cook Time:

8 mins

Total Time:

13 minutes

Yield:

6

fritters

1

x
Scale
Ingredients
1

large Haas avocado, scooped from skin

14 oz

canned (or soaked) chickpeas, drained and rinsed

2

cloves garlic, crushed

6 oz

feta, crumbled

1 teaspoon

ground cumin

1/2 teaspoon

salt

1/4 teaspoon

pepper
Chili powder, to taste, optional

1/4 cup

fresh parsley
Juice of

1

lemon
Oil, for frying
Tahini sauce, to serve, optional
Pita bread, to serve, optional
---
Instructions
Combine the avocado, chickpeas, garlic, feta, spices, parsley, and lemon juice in a food processor. Process until slightly crumbly but mold-able. Don't over process or the chickpeas become too pasty.
Heat 1/4″ of oil in a pan over medium heat. Shape the avocado mixture into patties and fry until golden and cooked through, about 4 minutes per side. You will likely have to fry in 2 batches so that the pan is not overcrowded.
Serve warm with tahini sauce, or in pita bread with desired condiments.
---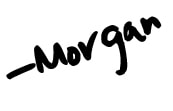 Get recipes delivered hot & fresh to your inbox!