Some of the best things in life are the worst for you.  There are few things that can be compared on a level of immediate satisfaction to a heaping portion of warm, fudgy brownies with vanilla ice cream, or the lovely flavor of bacon-wrapped-anything, or the texture of crunchy deep fried onions with creamy dipping sauce.
However, the immediate satisfaction doesn't nullify the slight tinge of "Oh, whyyy?" afterwards, as you find yourself with happy taste-buds but a stomach that begs for the pants to be unbuttoned.  While this is sometimes alright (because your life is to precious to let it revolve around cauliflower and self-loathing), sometimes it's nearly July and you've been groaning at the idea of wearing a swimsuit in public because you've been a bit too free with what you've been shoveling down, and a bit too lenient with your exercise schedule, and you think it's about time you stop ordering 3,000 calorie Bloomin' Onions from Outback.  Or, you know, something like that.


But the issue there, at least for me, is that I obviously enjoy indulging.  I like food that tastes good, and I will never be able to nor would I want to change that.  I want to eat my Bloomin' Onions.  So I will.  I'll just save myself money (that I would be otherwise spending on eating out and buying a size up in jeans) and make them myself.
Now, some of you might be reading this and thinking, "Oh no!  Not you too, Morgan!"  but yes, sometimes we all have to incorporate at least a few healthy things into our lifestyles, and it's about time that I jump back on that and give you all some healthier options, too.  I'm not saying that Host the Toast will stop being a Jack Daniel's Burger, Dark Chocolate Peanut Butter Can Cake, and Bratwurst Sliders with Beer Cheese on Pretzel Rolls – lovin' site, because it won't.  But sometimes I'm going to lighten things up for you without sacrificing flavor.  It's like magic, and I promise that you and whoever you're feeding will appreciate it.
These Baked Bloomin' Onions aren't only great for watching your weight, though.  They're easy to make without requiring a deep-fryer so you can make a great snack for movie night or a party appetizer that everyone will enjoy.  Also, you can snack on a whole Baked Bloomin' Onion and still have room for more of your favorite foods.  A lot more of them.  That's a win any way you look at it.
Print
Baked Bloomin' Onion
---
Author:

Cook Time:

18 mins

Total Time:

18 mins

Category:

Appetizer
Description
With all of the taste and less than a tenth of the calories of the Outback Steakhouse version, this Baked Bloomin' Onion will become a favorite in your house! You can eat the whole thing yourself and not even feel guilty about it, or share it with a friend for an appetizer you'll both love!
---
Ingredients
For the Onion:
1

large Vidalia onion

2 cup

s lowfat buttermilk, or to cover

2/3 cup

panko breadcrumbs

1/4 cup

regular breadcrumbs (seasoned or unseasoned)

1 tablespoon

Cajun seasoning

1/4 teaspoon

salt
Nonstick baking spray
For the Dip:
1/2 cup

Greek yogurt

2 tablespoon

s ketchup

1 tablespoon

creamy horseradish sauce

1/4 teaspoon

smoked paprika

1/4 teaspoon

salt
---
Instructions
Use a knife to cut off the top ¼ inch of the onion. Leave the root intact. Peel the outside layer of the onion down all the way to the root and peel it off.
Then, create the sections that will form the petals. To do this, slice the onion from the top down to about 1/8 of an inch from the root. Then halve that, and repeat until there are 8 to 16 sections.
Once all of the cuts have been completed, you can use your fingers to spread apart the petals and open up the onion. If any of the cuts didn't go completely through, simply push down gently and they should separate.
Then, carefully transfer the onion to a bowl that is big enough to fit the entire onion in. Pour in the buttermilk, making sure that it gets in between all of the petals. Cover it and let it sit in the refrigerator for 1-2 hours.
After the 1-2 hours, whisk together the Panko bread crumbs, regular bread crumbs, Cajun seasoning, and salt in a separate bowl.
Preheat the oven to 375 degrees. Line a baking sheet with parchment paper.
Remove the onion from the buttermilk bowl and place it upside-down in a strainer. Let the excess buttermilk drip off. If there are still globs of thick buttermilk stuck between the petals, dab them to remove some of the excess if necessary. The onion should not be dry, but you don't want pools of buttermilk resting on the inside or else your breadcrumbs will stay mushy.
Reopen the petals and pour bread crumbs onto the soaked onion to coat well. Make sure you have gotten in between each of the petals and have a generous amount of the breadcrumb mixture on each. Place the onion onto a baking sheet. Lightly spray the entire onion with nonstick spray and put it in the oven for about 18 minutes, or until golden brown.
As the onion bakes, mix together all of the dipping sauce ingredients.
When the onion is finished baking, let it cool, and then top with some of the dipping sauce or serve the sauce on the side.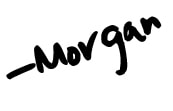 Get recipes delivered hot & fresh to your inbox!