Let's pretend there was a girl who ate far too often at TGI Friday's for many, many years.  And, still pretending of course, this girl ordered Green Bean Fries every time.  She also ate them all.  Every time.  And then maybe, if she was feeling particularly gluttonous (and she usually was), she would get a second order, and she'd eat all of those as well.  Then she would complain to her friend Wesley about how she was "going to die" because she was "so, so full" and ask over and over again why she always did this to herself.
What a weirdo, right?  Totally not talking about myself here.
Anyway, after years of the same old song and dance, this pretend girl decided to try making a baked version at home.  She expected the worst.  They'd probably be soft and floppy and not nearly as tasty if they weren't fried, or so she thought.
But after one bite of her creations, she fell in love.  They were crispy.  They were delicious.  They were even better than the ones she used to get at Friday's.
Okay, I am talking about myself and these Baked Green Bean Fries with Sriracha Salt and Light Wasabi Ranch Dip.   I know, it's a shocking twist to the story.
It's no secret that I'm prone to food obsessions, and yes, Green Bean Fries are one of them.  They're just so addictive, especially when you have that sinus-clearing Wasabi Ranch with it.  Add a sprinkle of Sriracha Salt, and there's no way you'll be able to eat just one.  It's physically impossible.
My mom, however, did not think that sounded appealing.  When I told her I was making these, she said, "Okay, but I'm not going to eat any.  I really am not a fan of green beans".
When they finished cooking, she decided to be adventurous and "try just one".
Five minutes later, we were practically fighting over the last Green Bean Fry.
"I can't believe that these are baked!  Or that they're green beans, and that I actually like them,"  my mom said.  "I could eat these all the time, and I wouldn't even miss real fries."
Score!  I'm tellin' ya, even the most dead-set green bean haters will love these!
I mean, what's not to love?  They're pretty much the perfect appetizer or side dish.  Beware, though, they will steal the show from the main course!
Give them a try… and make sure you make plenty to share so it doesn't get violent.  It can be scary and hostile when there aren't enough Green Bean Fries to go around.
Oh, and the Sriracha Salt is easy to make and it is great on EVERYTHING.  Meats, vegetables, anything you can think of.  It also makes a wonderful gift, so keep it in mind for small holiday presents!
Print
Baked Green Bean Fries with Sriracha Salt and Light Wasabi Ranch Dip
---
Author:

Prep Time:

1 hour 15 mins

Cook Time:

15 mins

Total Time:

1 hour 30 minutes

Yield:

4

1

x
Scale
Ingredients
For the Sriracha Salt:

1/3 cup

kosher salt

1 tablespoon

sriracha
For the Dip:

1 tablespoon

wasabi

1 teaspoon

vinegar

1/3 cup

light ranch dressing
Sriracha Salt, to taste
For the Beans:

1

pound green beans, trimmed

2

large eggs

3/4 cup

flour

1/2 cup

seasoned breadcrumbs

1/2 cup

panko breadcrumbs

1/2 teaspoon

Sriracha Salt
Nonstick spray
---
Instructions
Start by making the Sriracha Salt. Preheat the oven to 350 degrees F. Line a baking sheet with parchment paper.
In a plastic sandwich bag, combine the salt and sriracha. Shake and move the salt around until it is evenly coated in the sriracha.
Sprinkle the salt on the baking sheet, breaking up any large chunks. Put in the preheated oven for one minute and then turn off the heat. Let sit in the warm oven for about an hour longer, or until completely dry and reddish-brown. Remove from the oven and crumble any remaining chunks. Pour into a container to store.
Prepare the green beans. Preheat oven to 425 degrees F. Line a baking sheet with parchment paper.
Put the flour in a shallow bowl. Beat the eggs in another. Whisk together the seasoned breadcrumbs, panko breadcrumbs, and a half teaspoon of Sriracha Salt in a third.
Dip the green bean fries in the flour, and then in the egg, coating well. Allow excess egg to drip
off and then transfer to the breadcrumb mixture. Coat with the breadcrumbs, pressing down slightly to help the breadcrumb mixture adhere. I recommend using separate spoons to transfer the beans and coat in each bowl so that you don't wind up with breadcrumb-crusted fingers!
Transfer the coated green beans to the baking sheet and spray liberally with nonstick spray.
Bake for 10 minutes, then flip and bake for an additional 3-5 minutes, or until crispy and golden-brown.
While the green bean fries bake, combine the ranch, vinegar, and wasabi in a small bowl. Taste and add more wasabi if you'd like a stronger hot taste. Sprinkle with just a pinch of Sriracha Salt.
Taste the fries. Sprinkle with additional Sriracha Salt to finish, if you'd like. Serve warm with the Light Wasabi Ranch Dip.
---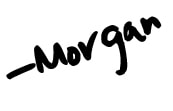 Get recipes delivered hot & fresh to your inbox!