I can't decide whether to tell you guys about these Black Bean Burgers with Chipotle Lime Tahini and Crunchy Guacamole first, or if I should tell you about the bear.  Should I go with the bear story?  I'll go with the bear story.
So, a bit of background:  I really love animals, especially when I get to see them in the wild.  In my area, we have squirrels, rabbits, possums, and the occasional chipmunk, and that's about it.  Not exactly thrilling.
I once saw an otter while hanging out at the lake, though, and I was excited for days.  Literally, days.
Anyway, one animal that I've really been wanting to see in real life is a bear. You know, from far enough away that I wasn't going to be in any danger, but close enough to get a decent look at it.  I figured this would be most likely to happen on a road trip, because there aren't any bears in my area.  Well, there usually aren't.
So I was sitting in my kitchen last week, cooking up these burgers, when I got a message from a friend saying there was a bear by my house!  Now, I wasn't going to go out of my way to bother the bear, and I still had the Black Bean Burgers to finish up, but I was ECSTATIC.  I just knew the bear would come my way, and I'd be able to see it from my window.  I had a feeling.
So I finished up the Black Bean Burgers (which were out of this world, by the way) and savored every second of them as I patiently waited to see the bear.
I waited and waited, and he was still no closer to my house.  I washed the dishes.  No bear.  I cleaned my room.  No bear.  I checked Facebook for updates on his location, but he was actually moving further away from where I was.  The vision I had of seeing the bear from my window slowly faded away.
I assumed that the bear was heading back to its home, which would actually be good because I didn't want the poor guy to get any more stressed and lost.  I went out with my dad for an hour, was on my way home, and when I was about 3 minutes away, I got a phone call.  It was my neighbor.
"ARE YOU INSIDE?  DON'T GO OUTSIDE.  DON'T GO OUTSIDE, MORGAN!  THE BEAR IS IN YOUR YARD!  I SAID, THE BEAR. IS IN. YOUR YARD."
I missed the bear by about a minute.  WHYYYYYYYYYYYYYY!?
At least my neighbor got a picture of the bear walking near my car.  I had to crop out like 99% of the picture before posting it here  because it had some house numbers and license plate numbers in it, but here's the little snippet I could save:
Needless to say, I was really bummed about missing the bear.  I decided to suppress my disappointment by scarfing down another Black Bean Burger with Chipotle Lime Tahini and Crunchy Guacamole.  (Black Bean Burgers are almost as exciting as Black Bears, right?  Right…)
But in all seriousness, even though I didn't get to see the bear, it was still a good day for me.  I was really pumped about how good the burgers turned out– they weren't dry, they didn't fall apart, and they were perfectly spiced– and the Chipotle Lime Tahini just took the flavor over the edge.
Also, can I just say that adding pepitas (roasted pumpkin seeds) to guacamole is, like, the best thing ever to happen to the green stuff?  I love the crunch it adds and the mild nutty flavor.  Give it a go, you'll be hooked!
Print
Black Bean Burgers with Chipotle Lime Tahini and Crunchy Guacamole
---
Author:

Prep Time:

1 hour

Cook Time:

15 mins

Total Time:

1 hour 15 minutes

Yield:

4

-

6

1

x
Scale
Ingredients
For the Black Bean Burgers:
1

16 oz can black beans, drained and rinsed

2 tablespoon

s tahini

1/2

large jalapeno, seeds removed, minced

1/2

onion, diced small

3

cloves garlic, minced

1 tablespoon

cumin

1 teaspoon

chili powder (or to taste)

1/2 teaspoon

kosher salt

1/4 cup

panko bread crumbs
Canola oil

4

–

6

buns
Lettuce
Tomato
For the Chipotle Lime Tahini:
3 tablespoon

s tahini

1/4 cup

olive oil

2

cloves garlic
Juice of

1

lime

2 tablespoon

s water

1

–

2

chile peppers in adobo sauce
Kosher salt, to taste
For the Crunchy Guacamole:
2

ripe avocados
Juice of

1

lime

3 tablespoon

s pepitas

1/2 teaspoon

sea salt
---
Instructions
In a large bowl, combine the black beans with the 2 tablespoons of tahini. Using a fork, mash up about 2/3 of the beans.
Gently mix in the jalapeno, onion, garlic, and spices. Fold in the panko bread crumbs until well combined, but remember, you don't want to mush up the in-tact beans!
The mixture should come together now, so form it into 4-6 medium-sized patties and make sure they're tightly packed together.
Place the patties on a parchment lined baking sheet and refrigerate for an hour to help them hold together.
As you wait for the patties to be ready, make the tahini by combining all of the sauce ingredients in a food processor. Refrigerate until ready to serve.
To make the guacamole, mash the avocados and cover with the juice of 1 lime. Then, mix in the pepitas and salt.
When the patties are almost ready, a few tablespoons of olive oil over medium heat.
Once the oil is hot, add 2-3 burgers to the skillet, making sure there is plenty of room to flip them. Cook for 5-8 minutes per side (the thicker your patties, the longer they'll need to cook). Flip carefully and cook for another 5-8 minutes on the other side, until brown and cooked through.
Serve the burgers with lettuce, tomato, the Crunchy Guacamole, and the Chipotle Lime Tahini!
---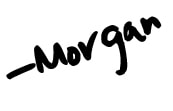 Get recipes delivered hot & fresh to your inbox!