Growing up in the northeast, my childhood wasn't full of picking fresh berries and bringing them home for my mother to mash up into jams and pies and sweet drinks. There were never blackberries by the basket-full sitting on our counters or purple-stained hands and teeth from sneaking a few.

There also wasn't bourbon. Sure, you could find it sitting on a liquor store shelf, but there was none to steal from kitchen cabinets. I never hid in the back yard and tried my father's bourbon out of half-curiosity, half-early rebellion. My grandfather never slipped me a sip after my parents left the dinner table. We never ate brown sugar bourbon ribs and my mother has never even tried a mint julep.




Yet there was an inexplicable sort of nostalgia I felt when I drank Blackberry Bourbon Lemonade. Maybe it was a little part of me that had longed for that sort of childhood, or maybe it was just the soothing nature of the drink that made everything feel comfortable and right.




This cocktail is perfect for a summer day, to serve in mason jars to friends or to sip from porch swings or to wash down a pulled pork sandwich with. It's got enough sweetness and kick to make it a well-rounded drink for the fruity-cocktail-lovers and rugged-whiskey-drinkers alike. Southerner, northerener, easterner, westerner; it doesn't matter. You're gonna love it.

Print
Blackberry Bourbon Lemonade
---
Description
Bursting with fresh blackberry flavor, sweet squeezed lemon, and smooth bourbon, this cocktail is sure to become one of your favorite summer drinks!
---
Scale
Ingredients
2 ounces

bourbon

2 ounces

lemon juice

1 ounce

blackberry puree, strained*

1 ounce

simple syrup
Dash of aromatic bitters
Dash of sparkling wine
Mint, to garnish
Blackberries, to garnish
Lemon slices, to garnish
---
Instructions
Mix all of the ingredients except the sparkling wine over ice and shake. Top with sparkling wine.
Garnish with a sprig of mint, fresh blackberries, and lemon slices
---
Notes
* Make blackberry puree by smashing fresh blackberries using a muddler or the back of a wooden spoon and then strain to collect an ounce of the liquid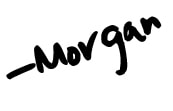 Get recipes delivered hot & fresh to your inbox!