Yo.

Wanna cook?

I've been thinking non-stop for the past week about what kind of cooking and cocktail-making I could get into to celebrate the season premiere of one of my favorite shows– Breaking Bad.  I had just enough time to make a few recipes up myself that I will be linking here, and I've got plenty more ideas that I'm happy to pass on.  Use them at your premiere party, Breaking BadBQ, or anytime you feel like cooking up something completely legal that still is sinfully addictive.


Drinks

Breaking Bad Blue Margarita (with Blue Salt and Blue Ice Chips)

This blue-colored margarita covers all of the bases to make a totally BB inspired cocktail worthy of the one who knocks.




Not into Blue Curacao?  Why not just make a regular margarita (or another light-colored or clear drink) and still use the blue ice and blue salt to make them stand out more?  Or, if you're not into blue coloring all together, make a Chili P Margarita instead.  Make your favorite margarita recipe and rim the glass with a mixture of salt and chili powder!

Blue Sky

EXP Bar Online came up with a great idea for a Breaking Bad inspired cocktail called the Blue Sky.  1 oz UV Blue, 1 oz Cotton Candy Vodka, and Sprite are all you need to make this tasty drink.  EXP Bar doesn't mention it, but I think garnishing this drink with rock candy swizzle sticks would be delicious and look great.  I picked some up at Walgreen's yesterday, so they shouldn't be hard to find at all.

Skyyler White Russians

White Russians are one of my favorite simple cocktails, so why not put a Breaking Bad spin on them?  The coffee is already relevant to Gail, since he made his own special brews thanks to laboratory equipment, but let's make this one more about Walter White's wife, Skyler, by using Skyy vodka.  Simply combine 1 ½ oz Skyy Vodka, ¾ oz Kahlua, and ¾ oz cream and you've got a tasty (and relevant) drink.


Purple Haze Martini
Channel your inner Marie (without becoming an annoying kleptomaniac) with some purple cocktails.  No Breaking Bad party is complete without acknowledging Marie's purple obsession.  Simply combine 1 oz pomegranate juice, 1 1/2 oz Hpnotiq, and 1/2 oz pineapple juice, and you're good to go!  These martinis were also served at the Emmys, which makes it the perfect cocktail to sip during your favorite show.
Schraderbrau

If you're really not a cocktail person, why not just drink some Schraderbrau instead?  Peel the labels off of your favorite beer bottles (use vegetable or canola oil to help you get off the sticky residue) and serve them in an ice bucket with the Schraderbrau logo taped to it!

Appetizers
Pepperoni Roof Pizza Dip

Remember the roof pizza scene?  It's one of Bryan Cranston's favorite filming moments.  Pizza also happens to be one of my favorite foods, so I figured why not commemorate that scene with some delicious Pepperoni Roof Pizza Dip?  This one is sure to be a crowd-pleaser.
Grilled AsparaGus
Grill up some asparagus coated in olive oil, garlic powder, salt, and pepper for a delicious vegetable appetizer in remembrance of Gus Fring.
Gustavocado Dip 
Okay, so it's technically guacamole, but Gustavocado Dip sounds so much better.  Gus Fring was Chilean, and Chile is the #1 consumer of avocados, so this dip is perfect for your viewing party!  Here I have 4 guacamole recipes for you to choose from that will knock your socks off.  And half your face. (Just kidding.)
Cheesy Ricin Bean Dip
There's no actual ricin in this recipe, don't worry.  This Rice n' Bean Dip is to die for, though!
Funyuns
Jesse's all-time favorite snack makes for great munchin' food throughout the show.  Serve them with some gatorade for a full-out Pinkman feast.
Main Courses

Walt Jr. Waffle

Take your favorite breakfast fixings (eggs, sausage, bacon…) and place them between two waffles (or a folded over waffle) for a sandwich fit for a Flynn.




The Heisenburger

This flavorful Breaking Bad inspired burger is almost as addictive as Heisenberg's product.  It features New Mexican Chile Spiced Burgers, Chile Verde Sauce, a Fried Egg, and crushed Blue Corn Tortilla Chips!


Gus' Seafood Paella

I don't know how to make Seafood Paella, but I do know that it looked awesome in the show, so it's going to be made in my kitchen in the near future.  Here's a recipe I found that sounds pretty delicious.  Hopefully you'll enjoy!

Los Pollos Hermanos Fried Chicken

Go to any fast food chicken place and pick up a bunch of fried chicken, or make your own at home.  (I don't  personally have a recipe for actual fried chicken, but if you'd like to try an oven-baked version that tastes like fried, here you go.  Then, put it in white paper bags that have Los Pollos Hermanos logos taped or glued on.  It's so easy but definitely still fun for a party!


Dessert

Rock Candy

Designed to look like Heisenberg's famous product, this rock candy is perfect for the Breaking Bad lover with a sweet tooth!  Eat it by itself, top cupcakes, cakes, or cookies with it, or use it in cocktails.  The world is your empire.



Any other great Breaking Bad themed ideas?  Let me know in the comments what you come up with!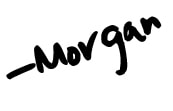 Get recipes delivered hot & fresh to your inbox!