The Super Bowl is right around the corner, so that means it's time for me to share some super snacks. Last year, I did a Buffalo Chicken Super Bowl Extravaganza that everyone seemed to like (because who doesn't love buffalo chicken?) and then I told myself I wouldn't make any more buffalo chicken recipes until this Super Bowl… but I was lying to myself. I couldn't help but throw together this recipe for Buffalo Chicken Corn Chowder a few months ago and I don't regret it at all. However, when I realized the Super Bowl was approaching, I had a hard time thinking of a new recipe using the ultimate football food as a base. I thought I had done it all.

I was wrong, obviously.




What can't you do with buffalo chicken? You can put it in loaves of pull-apart bread, you can stuff it in poppers, use it as a dip, pile it in potato skins, and make it into insanely addictive and pop-able mini meatballs. You know, like the ones in the picture above.

Now, if you're a Seattle Seahawks or Denver Broncos fan, let me say congratulations! These Buffalo Chicken Meatballs will help you celebrate your Super Bowl-bound teams in the tastiest way possible. If you're not so happy about this year's Super Bowl, or you really don't care, you already know that the best part of the game for you is going to be all of the great food. Hopefully these buffalo-flavored bites will make their way onto your plate.

The point is, no matter how you feel about football in general, you probably should use the Super Bowl as an excuse to make these.




I made the test batch of these this past week, and I've gotta tell you, they flew off the plate. I wanted to save a few for my mom to try but James, Allison, Mark, and I accidentally devoured them all. And by accidentally, I don't mean that they were just falling out of the sky and into our mouths (although that does actually sound pretty wonderful), I just mean that we just couldn't help ourselves fron eating every last one of them. After one bite, it was obvious that there was no way any of them would be making it to a tupperware container. Mom was a bit bummed about that when I told her, but can she really blame us? They're bites of buffalo chicken with little minced up pieces of celery in them and some ranch dry mix to kick up the flavor even more. We couldn't resist. It wasn't our faults.

Anyway, whether you're making these Buffalo Chicken Meatballs for the Super Bowl, for a party, or just for dinner, make sure you make more than enough, because they go fast. They're easy to make and only take a few minutes, so if you do run out of 'em, you can quickly make another batch, but who wants to waste valuable "I could be eating" time like that? Might just want to double the recipe right off the bat. Or triple. Or quadruple.

You think I'm joking, but I'm not at all… you'll see!

Print
Buffalo Chicken Meatballs
---
Author:

Prep Time:

5 mins

Cook Time:

20 mins

Total Time:

25 minutes
Scale
Ingredients
1

lb ground chicken or turkey

1/2 cup

Frank's Red Hot buffalo sauce

1

egg

1

celery stalk, minced

1 cup

breadcrumbs

1/2 oz

(

1/2

a packet) of Hidden Valley dry ranch mix

1 teaspoon

salt
---
Instructions
Preheat the oven to 450 degrees. Spray a 8×12 or 9×13 baking dish with nonstick spray and set aside.
In a large bowl combine all of the ingredients. Use your hands to mush it all together and ensure that it's well-mixed.
Roll the mixture into small balls and place them on the baking sheet. You should wind up with 16-24 small meatballs.
Bake the meatballs for 20 minutes, or until a meat thermometer reads 165 degrees F. You won't be able to tell by the color of the meatballs.
Serve with additional buffalo sauce, ranch dip, or blue cheese!
---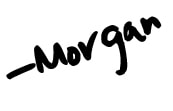 Get recipes delivered hot & fresh to your inbox!