If you've hung around here long enough, you've heard many times from me that "I'm no baker".  It's been nearly 2 years of food blogging at this point, and I'm tellin' ya, I've spent the past 600-someodd days cringing at the thought of baked goods.  You know how they say that you should stick to what you know?  Well, baking has been a foreign and scary world for me, one that I much preferred to avoid as much as humanly possible while still running a food blog.
But that all changes today.
I've been seeing a lot of delicious blondie and brownie recipes lately, and one particular recipe called out to me.  "Morgan, stop being such a freakin' baby and bake me," it said.  "Use browned butter and walnuts and lots of brown sugar to make it your own!" it begged.
And believe it or not, I did it.  I baked my little (very nervous) heart out and wound up with these Caramel Apple Blondies.
The Caramel Apple Blondies turned out so moist, sweet, flavorful, and fall-ish, I could hardly believe it.  Is fall-ish a word?  It is now.  It was autumn in my mouth.
I was so proud of myself (how modest of me to admit) that I brought them into work to share with my coworkers.  This is the first treat that I've ever brought in to share with them, which is kind of sad, all things considered, but everyone loved them and gave me the confidence to keep baking.
I don't mean to get ahead of myself, but I've made two kick-butt baked goods since then!  I put sneak peaks up on instagram sometimes, so feel free to follow me and check them out.
I'm getting sidetracked though.  The point is, these Caramel Apple Blondies were so tasty that it gave this baking novice the confidence to really push myself in the desserts department!  Even if you're not all that savvy with sweets, you can definitely pull these off to impress your guests (or friends, or significant other, or family, or eat the pan to yourself and pat yourself on the back for a job well done).
Print
Caramel Apple Blondies
---
Author:

Prep Time:

30 mins

Cook Time:

40 mins

Total Time:

1 hour 10 minutes

Yield:

12

-

16

1

x
---
Scale
Ingredients
1

stick salted butter

1 cup

all-purpose flour

1 1/2 tsp

pumpkin spice

1/2 teaspoon

baking powder

1/2 teaspoon

salt

1/4 teaspoon

baking soda

3/4 cup

light brown sugar

1/4 cup

granulated sugar

1

large egg

1/2 cup

chopped walnuts, plus ¼ cup walnut halves

2

large firm-sweet apples (about

1

pound) peeled and cut into 1/2-inch cubes

20

meltable caramel candies
---
Instructions
Preheat the oven to 350 degrees F. Line a 8″ x 8″ pan with parchment paper and set aside.
In a small saucepan over medium-low heat, brown the stick of butter. The butter is ready when it is hazelnutty in color and smell. Do not burn the butter! Remove from heat and let cool.
In a medium-sized bowl, whisk the flour, pumpkin spice, baking powder, salt, and baking soda together. In a large bowl, beat together the cooled browned butter, both sugars, and egg with a hand mixer until creamy and well-combined. Fold the chopped walnuts and apples in to the butter mixture. Then, add in the flour mixture a bit at a time, folding in until just combined.
In your prepared pan, spread the batter evenly. Set aside.
In a small, microwave-safe bowl, microwave the caramel candies for 30 seconds. Remove the candies from the microwave, stir, and microwave for 30 more seconds. Stir and then drizzle the melted caramel over the batter. Top with the walnut halves.
Bake the blondies for 40 minutes, or until golden and set in the middle. They will stay moist and soft, but you don't want them to wiggle when removing from the oven. Cool in the pan for 30 minutes, then lift the blondies out of the pan by gripping the edges of your parchment paper. If you'd like, drizzle additional melted caramel on top before serving. Cut into small bars and serve.
---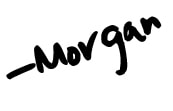 Get recipes delivered hot & fresh to your inbox!