It wasn't until I was a year into college that I realized that I really was becoming my mother. I would have recoiled at such a suggestion only months before, when I lived at home and nuclear-blast-level arguments were a common occurrence. Like my mother? We're nothing alike.




After a year of living away, I began to see that our past arguments had been fueled not by an emotional distance, but by how much we cared about each other and how easily it upset us when there was a bump in the road. We butted heads because of our similarities (we are both stubborn, opinionated, and hot-tempered) that made it difficult to reconcile our differences (she's a clean freak and I'm… well… not). Underneath the issues we had, we were actually extremely close. I called my mom at least 3 times a week for the majority of my time living away from home to tell her about my life or complain about classes, because despite the many friends I had made at Rutgers, my mom was always my most valued confidante.

It wasn't until living away from my mom that I could really appreciate the amazing woman that she is. There are other good moms out there, yes, but I've met a lot of moms and I'm telling you I don't know of many who really are on the same level of selflessness, caring, and strength as mine. She's the type of person you can look up to, and I do. In many ways, I want to be like my mom when I have a family of my own, and in many ways I am already like her– which is mostly a good thing.

Mother's Day is this Sunday, so I've had a lot of time to think about what I'm going to get/do for my mom, but I won't detail it here because she reads this blog from time to time. However, if you want to show your mom how much you appreciate her, I can give you an idea that will make her smile. Mother's Day comes only once a year, so don't waste a single minute of it. Start her amazing day off with amazing food. Going out to Mother's Day brunch is an option, yes, but 1) the prices are always jacked up for the holiday, 2) no matter where you go, they are either going to under- or over-cook your eggs, bacon, and/or toast, and 3) you can do better.




If you really want to impress her, whip her up a batch of this Brown Sugar Caramel French Toast. Nothing says "I love you" like a sweet treat and coffee in the morning. Especially if that sweet treat is a caramel-dripping stack of warm french toast with fresh berries and whipped cream. Oh man. I'll bet you won't find anything this delicious at a diner near you.

My friend, Komal, who I talked about in the last post, taught me how to make this french toast and I am in love with it. This is the same french toast they make at Telepan in NYC and I can understand why it's the most requested brunch item. Granted, at Telepan they top theirs with pomegranate seeds and I asked that we use strawberries instead because they are finally in season, but besides that, this is the same exact thing, and it is ridiculously good.

Finally, to the mothers reading this, have a wonderful Mother's Day. Whatever you and your family do, I hope it is full of the sweetness you deserve!


Print
Brown Sugar Caramel French Toast
---
Author:

Prep Time:

15 mins

Cook Time:

10 mins

Total Time:

25 minutes
Description
French toast is slathered with brown sugar caramel, sandwiched together, and topped with fresh berries, whipped cream, and an additional drizzle of caramel.
---
Scale
Ingredients
For the Brown Sugar Caramel:
1 cup

light brown sugar, lightly packed
water

1 cup

heavy cream
For the French Toast:
1/2

loaf challah bread

4

eggs

1 teaspoon

cinnamon

1/2 teaspoon

vanilla extract

1 teaspoon

sugar

1/2 cup

heavy cream
Unsalted butter
For the Whipped Cream:
1 cup

heavy cream

1 tablespoon

confectioner's sugar, plus more for topping
Fresh fruit of your choice, to garnish
---
Instructions
For the brown sugar caramel:
In a small sauce pot, add the light brown sugar. Slowly add water until consistency is similar to wet sand. Do not stir or whisk. I repeat, do not stir or whisk. Cook mixture on high until water begins to evaporate, bubbles form, and liquid thickens. The color will get darker and will begin to smell like caramel. Be careful as cooking sugar is hotter than boiling water!
Once most water has evaporated, the sugar will burn very quickly. Once the sugar is thick and dark (it's ok to taste at this point to make sure it's not getting bitter), remove from heat and whisk in the heavy cream. Let sit at room temp until thickened.
For the French Toast:
Preheat the oven to 375 degrees F.
Cut the challah into thick 1/2 inch slices. Spread the caramel on top of each slice and allow it to soak in to slices. Take two slices at a time and assemble like a sandwich.
In a medium-sized bowl, combine the eggs, cinnamon, vanilla, teaspoon of sugar and 1/2 cup cream. Whisk together.
Soak the french toast slices in the batter, and then transfer to a plate or tray, allowing the excess egg to drip off.
In an oven proof pan, melt 1 tablespoon butter until frothy. Cook both sides of bread until they reach a golden brown color. Transfer to the oven for 3-5 minutes to cook and heat through.
For the Whipped Cream:
Whip 1 cup of heavy cream and a tablespoon of confectioner's sugar using an electric mixer until the cream holds peaks and reaches the desired consistency. For best results, place a metal bowl in the freezer for a few minutes and then use it to whip the cream in. Refrigerate the cream until you are ready to use it.
Arrange french toast drizzled with caramel on plate, spoon generous helpings of whipped cream and top with fresh fruit. Serve immediately.
---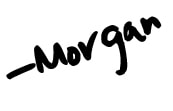 Get recipes delivered hot & fresh to your inbox!