As I mentioned in the last post, my birthday is this month!  More specifically, it's in just over a week, and Easter happens to fall on it this year.  But what does one do to celebrate when they turn 24?  I have no idea.  I should probably figure that out and plan accordingly.
(I won't until the day of, I'm sure, and then I'll be upset that it didn't go how I imagined.  There was a buzzfeed article the other day that talked about the struggles of being both a perfectionist and a procrastinator, and that is the story of my life.)

So while I have no idea how I'm going to party it up (or not) for my birthday weekend, I do know how I'm celebrating on my actual birthday/Easter– with a hybrid of my two favorite cakes in the entire world.  CARROT CAKE CHEESECAKE.
That's right.
Moist, flavorful carrot cake and smooth, rich cheesecake, all wrapped up into one delicious dessert.  I need a bib right now.
I found this recipe while perusing Pinterest, as per usual, and could not get it out of my head.  Mind you, I am probably the world champion of ruining cheesecakes, so I almost decided to let the dream die.
But I just couldn't bear to.
So I got all of the ingredients together, resisted the urge to completely change the recipe (I just tweaked a tiny bit), and set to work.
It came out of the oven looking hideous.  I bet you weren't expecting that.
I was almost sure all hope was lost; ready to hang up my apron.  I slapped on some frosting, shredded coconut, and walnuts, and cut in, prepared to see a disaster.  Except there was no disaster.  There was only a delightful combination of two of the tastiest desserts on this earth.  SUCCESS!  I'll definitely be treating myself to another few slices for my birthday.
If you know someone with a spring birthday, or if you are hosting an Easter get-together, treat everyone with this delicious cake!  It's sure to become a household favorite.
Print
Carrot Cake Cheesecake
---
Author:

Prep Time:

30 mins

Cook Time:

60 mins

Total Time:

1 hour 30 minutes
---
Scale
Ingredients
For the Cheesecake:
2

8-oz packages cream cheese, room temperature

1/2 cup

granulated sugar

2

large eggs

1 teaspoon

flour

1 teaspoon

vanilla extract

1/2 cup

sour cream
Carrot Cake:

3/4 cup

vegetable oil

1 cup

granulated sugar

2

large eggs

1 teaspoon

vanilla extract

1 1/4 cup

s all-purpose flour

1/2 teaspoon

baking soda

1 teaspoon

cinnamon

1 teaspoon

nutmeg

1/4 teaspoon

salt

1 cup

finely grated carrots, squeezed to remove excess liquid

8 oz

can crushed pineapple, drained well, juice reserved

1/2 cup

shredded coconut
Cream Cheese Frosting:
3 ounce

s cream cheese, room temperature

2 tablespoon

s butter, softened

1 1/2 cup

s powdered sugar

2 teaspoon

s reserved pineapple juice

1 teaspoon

vanilla

1 tablespoon

sour cream
Walnuts, for topping
Shredded coconut, for topping
---
Instructions
Preheat the oven to 350 degrees F.
For the cheesecake batter, use an electric hand mixer to beat the cream cheese, sugar, eggs, and flour in a medium-sized bowl until smooth. Add the vanilla extract and sour cream and mix just until fully incorporated but be careful not to over-mix. Set aside.
For the carrot cake batter, combine the oil, sugar, eggs and vanilla in a large bowl. In a separate bowl, sift together the flour, baking soda, and spices. Slowly stir the dry mixture into the wet mixture, a bit at a time, and mix well. Add the crushed pineapple, carrots, and coconut. Stir until just combined.
Pour 1 1/2 cups of the carrot cake batter into the bottom of a prepared 9 inch springform pan . Spoon on some of the cheescake batter, and then more of the carrot cake batter. Alternate all the way to the top, and top off with remaining cream cheese batter. Smooth the top with a knife, if necessary.
Bake the cheesecake for 55-65 minutes, tenting the top of the cheesecake with foil throughout the last 20-30 minutes of baking if it is browning too quickly. The cheesecake will puff, crack, and look a mess due to the baking soda in the carrot cake mixture . Don't worry. It will settle down nicely and will be covered with frosting.
The top center of the cheesecake (just about a 2-inch diameter circle) should still be slightly jiggly when you take it out. You don't want to bake too long or the outside will dry out.
Let the cheesecake cool completely, and then cover and refrigerate until cold.
Make the frosting when the cake is cold. Whip together the cream cheese and butter until smooth. Mix in the powdered sugar a bit at a time, until the frosting is well-combined and there are no lumps left. Add the vanilla, pineapple juice, and sour cream and mix well.
Frost the top of the cake, top with walnuts and coconut, cover, and refrigerate at least 3 hours before serving
---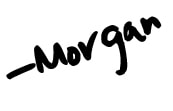 Get recipes delivered hot & fresh to your inbox!