I'm a bit of an appetizer addict. I'm the girl who goes to restaurants and orders 3 appetizers instead of an entree (or orders an entree and immediately regrets that she didn't order the flatbread appetizer or the spring rolls instead). My favorite part of big events is the hors d'oeuvres table. Dead serious. I'm a very social person at parties, but I'm more likely to talk to you if you're standing within arm's reach of the crudite platter. Tell me I'm not the only one who hovers over the spinach and artichoke dip for 4 hours. Please, tell me.


But despite my obsession with appetizers, I've recently realized that there aren't nearly enough recipes for them on this party-themed blog, and I can't begin to tell you why. If you're like me and want to eat appetizers for every meal (and pre-meal, and post-meal), you're in luck, because I'm going to include more of those bad boys in my posting routine from now on. I promise. To celebrate this overdue epiphany, I present you with one of the tastiest and easiest appetizers out there– Cheesy Baked Rice n' Bean Dip.


I actually made this dip to celebrate something else– the upcoming season premiere of Breaking Bad, which is another obsession of mine. I watched all 5 seasons previous of Breaking Bad on Netflix within a 1-month-period, which James was not happy about, seeing as we were supposed to be watching them together when we saw each other on the weekends. Whoops. I just can't help myself sometimes.

But I digress, you're asking how this Cheesy Baked Rice n' Bean Dip has anything to do with Breaking Bad? Well, first of all, trust me when I say that this dip is addictive. But more than that, I'm all about puns (blame it partially on being an English major and partially on spending an absurd amount of time reading reddit comments), and doesn't "Ricin Bean Dip" just feel perfect for a Breaking Bad party? I pat myself on the back for that one. I'll admit it.

Anyway, there will be more on that later when I get the Breaking Bad Menu post up, so I apologize if you don't watch the show, have absolutely no idea what I'm talking about, and just wanted to find something delicious to make. But, if you don't mind me giving a bit of advice– you should probably make a batch of this dip, lay in bed all day, and watch back to back episodes on Netflix.


Side note: I seriously love these dishes in the pictures. If you look through past blog posts, I really don't talk about in-depth about products very often, but I was so excited when I realized that these Sophie Conran dishes are oven safe up to 480 degrees (and microwave, dishwasher, and freezer safe) that I had to mention them. I baked the Rice n' Bean Dip right in the bowl I served it in, and it wound up looking a million times better than any casserole dish I've ever seen.

I just wish it didn't take me 10 months to discover that I could go oven-to-table with them! I've ruined many other dishes in the time in-between… Call me crazy, but when a dish says "Oven Safe", I expect it to, you know, not explode into a million pieces in a 350 degree oven and ruin dinner. Make sure you read reviews online to discover whether or not any given dish is actually oven safe before trying it out based off of what it says on the label. That's some I-learned-the-hard-way advice for you.

I'm all over the place with this post today, so let me get to the recipe before your stomach starts growling and you form a little saliva pool on your keyboard. My apologies.
Print
Cheesy Baked Rice n' Bean Dip
---
Author:

Prep Time:

20 mins

Cook Time:

35 mins

Total Time:

55 minutes

Yield:

8

Category:

Appetizer
Description
Whip together an easy, flavorful, and inexpensive south-of-the-border inspired appetizer with this Cheesy Baked Rice n' Bean Dip recipe!
---
Ingredients
1 15 oz can black beans, drained and rinsed
1 15 oz can navy beans, drained and rinsed
1 15 oz can kidney beans, drained and rinsed
2 cups cooked rice (I used yellow rice, but you can use white or brown, too)
2 medium-sized tomatoes, diced
1 small onion, diced
2 cups shredded Monterey Jack cheese
1 1/2 cups shredded cheddar cheese
1/4 cup pickled jalapeno slices, diced
1 teaspoon ground cumin
1 teaspoon garlic powder
Pinch of cayenne pepper
Kosher salt and freshly ground pepper, to taste
1 cup of salsa, for topping
1 scoop of sour cream, for topping
---
Instructions
Preheat the oven to 375 degrees F.
In a large bowl, combine all ingredients except for the salsa and sour cream, reserving about 1/4 cup of each type of shredded cheese for later.
Spray a large baking dish with nonstick spray and pour or scoop the mixture into the dish. Cover the top with aluminum foil and bake for 30 minutes.
After 30 minutes, carefully remove the dish from the oven, discard the aluminum foil, and sprinkle with the remaining cheese.
Place the dish back into the oven and bake 3-5 more minutes, or until the cheese melts. Remove from the oven and top with salsa and sour cream. Serve immediately with corn tortilla chips.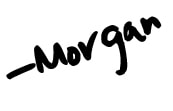 Get recipes delivered hot & fresh to your inbox!