WARNING: Unless you're planning on a) having company over or b) giving the Cinnamon Bun Popcorn out as a gift, do not make this. You will eat it all. It very well might be the most addictive snack of all time.




Who can resist buttery, cinnamon-sugary popcorn with a few pecans mixed in and a generous amount of white chocolate drizzled on top? Not I. No, not I. Don't ask me how much of this I've eaten.

Seriously, don't. I don't want to think about it.




A few Christmases ago, I picked up a tub of Cinnamon Bun Popcorn from Target and gave it to James as a mini present. He ate the entire tub in a matter of 2 or 3 weeks. By himself. I'm pretty sure he replaced meals with it. He might have even ate it in his sleep– who knows, because that was a gigantic tub of popcorn.

Since then, there have been plenty of holidays and presents exchanged, but the other day James told me that the Cinnamon Bun Popcorn was the best gift I had ever given him. Is that flattering or insulting? I'm not sure…

I decided not to take offense and instead went out to see if I could find some more Cinnamon Bun Popcorn to surprise him with, but I couldn't find it anywhere. Since I was now gung-ho on getting this popcorn for him (as I tend to be whenever an idea pops into my head), I decided to try making it myself.




I realized that my first batch was going to be a disaster half-way through. The caramel was impossible to evenly spread around the popcorn, and I'm pretty sure it could have broken a tooth. For my second batch, I had a similar experience, but this time I decided to actually go ahead and try and finish it, and thank goodness I did. When I put the popcorn/caramel glob into the oven, it all softened up and mixed perfectly!

Everyone who tried the popcorn loved it, and every single person said, "I'll just have ONE MORE PIECE" for about 30 minutes straight, or until they physically could not eat any more. I told you, it's addictive. When James finally had some, he told me, "This is even better than the kind you bought me!" Victory!

Then he said, "Get it away from me. I'm going to eat the entire thing and we're trying to be healthy." Oh yeah, I forgot about that. Woops. He ate a few more handfuls and then refused to take it home because he "seriously would eat it all in one day," so I'm saving to give to my friends while we watch the Oscars. Don't you think this would make a great treat for the Academy Awards? Snacking on gourmet popcorn as you watch to see who wins Best Picture sounds like a good time to me.


Print
Cinnamon Bun Popcorn
---
Author:

Prep Time:

45 mins

Cook Time:

35 mins

Total Time:

1 hour 20 minutes
---
Scale
Ingredients
2

bags microwavable popcorn, popped (

12 cup

s)

1 cup

pecans, roughly chopped

1 cup

light brown sugar

1 1/2 teaspoon

s cinnamon

1

stick butter, cut into tablespoon-sized pieces

1/4 cup

light Karo syrup

1/2 teaspoon

baking soda

1 tsp

vanilla extract

1

bar white chocolate baking chocolate

1 teaspoon

milk
---
Instructions
Preheat the oven to 250 degrees F.
Divide the popcorn into 2 large bowls. The largest bowls you have– you need plenty of space to mix. Mix in the pecans.
In a large, microwave safe bowl, mix the cinnamon and brown sugar together until well-combined. Place the butter on top, and then pour over the light Karo syrup.
Microwave for 30 seconds and then stir to combine. Place back in the microwave, heat for another 2 minutes, and then stir again. Place the mixture back in the microwave one more time, again for 2 minutes. When you remove it from the microwave this time, it should be bubbly.
Mix in the baking soda and vanilla extract, and you should get a foamy concoction. Immediately pour the caramel mixture over the popcorn, stirring to distribute. Not everything will get covered– that's okay. Try to get as much as possible before it firms up too much.
Spread the popcorn onto two foil-lined baking sheets and pop them in the oven. After 10 minutes, stir the popcorn and make sure all of the popcorn is getting covered by the now-softened caramel. Return to the oven for another 10 minutes and then stir again. You might want to turn your trays now as well to make sure they're cooking evenly. Place back in the oven and cook for a final 10 minutes (a total of 30 mins) and then pour and spread the popcorn evenly onto wax paper to firm up.
Melt the white chocolate according to package directions. If your white chocolate is too thick, add a teaspoon of milk. Drizzle the white chocolate over the popcorn and let it sit for 30 minutes. Then break into pieces and serve!
---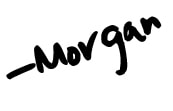 Get recipes delivered hot & fresh to your inbox!