Believe it or not, I did not make a big corned beef dinner for Saint Patrick's Day this weekend. Instead, I found myself wandering the streets of Philadelphia in the middle of a hailstorm (happily, I might add), to a small delicatessen off Chestnut Street. I didn't find anything particularly Irish-sounding to eat there, but I was shocked to see that they had a sandwich containing kimchi, which I've had a hard time finding outside of Korean markets and restaurants. I took its presence as a sign from St. Paddy himself that I should share this recipe with you, which I've been debating about posting.




You see, this recipe for Corned Beef and Kimchi Burritos turned out wonderfully, but I've been posting about Saint Patrick's Day for so long now that I'm ready to move on with my blogging life to something that doesn't revolve around corned beef or Guinness. It's not that I don't love both of them, but I have probably consumed enough of each this month to have entertained the entire Irish-American population. You understand. Still, this burrito is just different enough that I suppose I can let it slide just one more time and give you a great recipe to use up that leftover St. Patrick's Day food.


I've always loved corned beef, and although I will usually make cabbage with the meal for unknown reasons, I could do without the leafy stuff. Unless, of course, we want to get innovative with our cabbage. Say, for example, by substituting the usual greens for spicy, fermented cabbage. Yum. If you haven't tried Kimchi yet, do yourself a favor at pick some up now… and then make a burrito with it.

Print
Corned Beef and Kimchi Burritos
---
Author:

Prep Time:

5 mins

Cook Time:

4 mins

Total Time:

9 minutes

Yield:

2

Category:

Main
Description
Inspired by Kogi BBQ's "Stinky Leprechaun" Burrito, this Corned Beef and Kimchi Burrito is an innovative and delicious way to use up your leftovers from St. Paddy's Day!
---
Ingredients
1/2 lb corned beef (leftover or deli meat both work)
1/2 cup kimchi
1/4 cup sauteed cabbage
1/4 cup onion and cilantro relish*
1/4 cup salsa verde*
1/2 cup cheddar cheese, shredded
2 burrito-sized tortillas
---
Instructions
Spray a medium sized pan with nonstick spray and warm over medium heat. Add the corned beef, kimchi, sauteed cabbage, and place the shredded cheese on top. Cover until the cheese has melted, about 3-4 minutes.
In the center of the tortillas, evenly divide the corned beef mixture. Top each with salsa verde and onion and cilantro relish.
Fold the sides of the burrito in, vertically, and then roll the side closest to you over the filling, horizontally, to line up with the other side. Tightly roll the top folded side inwards, so that none of the filling is exposed. Turn so that the seam of the tortilla is on the bottom. Cut in half and serve.
Notes
* Recipes can be found below
Print
Salsa Verde
---
Author:

Prep Time:

10 mins

Cook Time:

7 mins

Total Time:

17 minutes
Description
Delicious Salsa Verde uses tomatillos to give it a very special flavor. Recipe adapted from SimplyRecipes.com
---
Ingredients
1 1/2 lbs tomatillos, shucked and rinsed
5 cloves garlic, chopped
1 white onion, chopped
1/2 cup fresh cilantro
Juice of 1 lime
1/2 tsp sugar
1 tsp salt
2 Jalapeno peppers, chopped
---
Instructions
Preheat the broiler to high.
Cut the tomatillos in half. Line a baking sheet with foil, and place the tomatillos cut-side-down on the sheet. Place the garlic around the tomatillos on the baking sheet.
Broil the tomatillos and garlic for about 7 minutes, or until the skin of the tomatillos has begun to brown.
While they are still warm, place the tomatillos and garlic in a blender. Add the onion, cilantro, lime juice, sugar, salt, and Jalapenos, and pulse until the ingredients are chopped and well distributed.
Cool in the fridge. The taste is best when served at least a day after preparing, so that the flavors have time to marry.
Print
Onion Cilantro Relish
---
Author:

Prep Time:

5 mins

Total Time:

5 mins
Description
Add this relish to tacos, burritos, or any Mexican-inspired dish for an extra punch of flavor.
---
Ingredients
1/2 white onion, chopped
1 bunch green onions, chopped
3 tablespoons cilantro, chopped
1 tablespoon fresh lime juice
---
Instructions
Combine all of the ingredients in a small bowl. Serve immediately, or cover and refrigerate until ready to serve.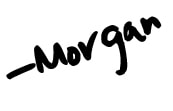 Get recipes delivered hot & fresh to your inbox!