A few weeks ago, I went on a mini-vacation to North Carolina for the wedding of two of my dearest friends. (Congratulations, Nigel and Erica!) The best thing about being down there was definitely spending time with my friends and being there for their big day.  The second best thing?  Sweet tea everywhere!
And the third best thing was being able to buy beer in gas stations, but I digress.
When I came home, I knew I had to incorporate sweet tea into a new recipe, but I already made a sweet tea cocktail last year in preparation for my previous trip to NC.  This time, I wanted to make a dinner recipe using sweet tea, and that idea eventually turned into Crispy Baked Sweet Tea Pork Chops.
You might remember my recipe for Southern Baked Chicken from last year, which my family will not stop requesting that I make again and again and again.  We love that recipe so much that I decided to adapt it to pork chops, and instead of brining them in a normal water-salt mixture, I'd brine them in sweet tea.
The sweet tea was a great idea.  It kept the pork chops juicy and flavorful, and added a whole different taste to them.  They wound up being the best pork chops I've ever had (sorry Mom, your pork chops are great, too…) and I'll be making them again many times this summer.  Even Amanda, who was positive that she hated pork chops, wound up loving them after trying one bite.
Oh, and Father's day is just a few days away, people.  I bet your dad would go crazy for these!  I don't know many dads who would turn down a juicy, Southern-style crispy pork chop.  Do you?
Print
Crispy Baked Sweet Tea Pork Chops
---
Author:

Prep Time:

25 mins

Cook Time:

25 mins

Total Time:

50 minutes

Yield:

5

1

x
Ingredients
5

thin boneless pork chops
For the brine:
4 cup

s water, divided

3

tea bags

1

pinch baking soda

1/2 cup

sugar

3 tablespoon

s Kosher salt
For the breading:
1 cup

plain bread crumbs

1 cup

all purpose flour

2 teaspoon

s sugar

2 teaspoon

s fresh cracked black pepper (or lemon pepper)

2 teaspoon

s salt

1 teaspoon

paprika

½ teaspoon

dried rosemary

¼ teaspoon

onion powder

¼ teaspoon

garlic powder

⅛ teaspoon

cayenne pepper (optional)
For the dredge:

3

whole eggs

1 ½ cup

s skim milk
---
Instructions
Sprinkle a pinch of baking soda into to the bottom of a large, heat-proof bowl. Boil 1 cup of the water and pour into the bowl, and then add in the tea bags. Cover the bowl and let sit for 15 minutes.
Remove the tea bags and stir in the sugar. Once the sugar is dissolved, add in the remaining 3 cups of cold water and stir to combine. Then stir in the salt and let sit until the mixture cools to room temperature.
Once the sweet tea brine reaches room temperature, add in the pork chops and cover. Refrigerate at least 5 hours, or overnight.
Preheat the oven to 400 degrees F.
Combine all of the breading ingredients in a large bowl and mix until all of the ingredients have blended. In another bowl, beat the eggs and add in the milk. Whisk to combine.
Remove the pork chops from the brine and pat dry with a paper towel. You want to make sure you get them as dry as possible, or else your breadcrumbs will be mushy!
Take each pork chop and dip it in the egg and milk mixture, turning if necessary to ensure an even dip.
Take the chops and press them into the breading, and use your hands to push breading on the top half of the pork chop and press down. Let the pork chop sit in the breading for a few minutes and then remove to a rack. Repeat with each chop.
Transfer the pork chops to a baking sheet that has been sprayed with nonstick spray. Then, spray the pork chops generously with the cooking spray. You don't want to soak the breadcrumbs, but you do want to make sure they get a good enough coating of spray to help them crisp up in the oven.
Bake the pork for about 25 minutes, or until the breading is golden brown and the pork is cooked through. If you like your breadcrumbs extra crispy, feel free to put the pork under the broiler for the 2-3 minutes. Serve.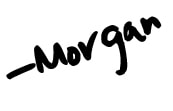 Get recipes delivered hot & fresh to your inbox!