No, this isn't "chicken salad", like the kind with mayonnaise and celery that you pile high on sandwiches.  It's Cumin Honey Citrus Chicken… Salad.  As in a green salad with chicken.  I just spent a frustrating 20 minutes trying to think of how to clarify that in the title of the recipe but gave up, so I figured I should put that out there from the get-go.  (End disclaimer.)
With that said, if you're a frequent visitor here, you might be like, "Salad? Say whaaaat?!" and think I'm going rogue on you.  Don't worry.
I'm still the same gal who posted the Pull-Apart Pretzel Skillet with Beer Cheese Dip and Three-Cheese Crock Pot Macaroni and Cheese.  I just also like to get some greens in every once in a while because, you know, everything in moderation.
And as a food blogger trying not to pack on the pounds from liberal amounts of "taste testing" (does it still count as taste testing if I eat the entire ban of brownies?), sometimes I need to step away from the cheese drawer and get all up in that fresh produce.
Honestly, I actually love salads when they've got great, flavorful ingredients and texture combinations.  Sometimes I even prefer a good salad over a juicy burger.  Blasphemy?  Perhaps.  But if you find the right salad, I'm sure you'll feel the same way.
Does anyone else here love a great salad?  I hope so, because Cumin Honey Citrus Chicken Salad is a great salad, and I'm about to share the recipe with you.
Cumin-rubbed chicken, crisp red bell pepper, crunchy sauteed shallots, nutty almond slivers, and citrusy clementine sections all lie on a bed of fresh salad mix and are covered in a honey citrus dressing.  Delicious.
Print
Cumin Honey Citrus Chicken Salad
---
Author:

Prep Time:

18 mins

Cook Time:

25 mins

Total Time:

43 minutes

Yield:

4

1

x
Scale
Ingredients
For the Dressing:
2 tablespoon

s olive oil

2 tablespoon

s white wine vinegar

2 tablespoon

s orange juice

2 tablespoon

s honey
Juice of

1

lime

2

cloves garlic, minced

1 teaspoon

cumin

1/2 teaspoon

Kosher salt

1/4 teaspoon

ground black pepper
For the Chicken:
2

boneless, skinless chicken breasts

1 teaspoon

olive oil

1 teaspoon

ground cumin

1/2 teaspoon

Kosher salt

1/4 teaspoon

ground black pepper
For the Salad:
2

shallots, thinly sliced

1

medium red bell pepper, cut into thin strips

3

clementines, peeled and sectioned

1/4 cup

sliced almonds, raw or toasted

4 cup

s baby salad greens
---
Instructions
Start off by making the dressing. The longer it sits, the more the flavors meld. Combine all of the dressing ingredients in a sealable container and shake until well-combined. Set aside.
Heat a medium-sized skillet over medium-high heat with a drizzle of olive oil.
In a small bowl, combine a teaspoon of olive oil, a teaspoon of cumin, a 1/2 teaspoon of salt, and 1/4 teaspoon of pepper. Rub the mixture all over the 2 chicken breasts. You likely will not wind up using the entire mixture, but it depends on the size of your chicken breasts. Add the chicken breasts to the heated pan.
Reduce the heat to medium and cook the chicken breasts for 10-12 minutes on each side, or until the chicken is cooked through. Transfer to a cutting board and slice evenly.
In the same medium-sized skillet, add the sliced shallots and a drizzle more of olive oil if necessary. Cook until golden brown and remove from heat.
In a large salad bowl, mix the greens, shallots, red bell pepper, clementines, and almonds. Top with the chicken and pour over salad dressing to taste. Serve.
---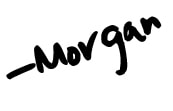 Get recipes delivered hot & fresh to your inbox!