A #1 Dad is worth more than some silly t-shirt, but we all know how difficult it is to shop for the dad in your life.  It seems like he already has everything he wants (besides that 110″ flat screen, but that's not exactly a gift option for a multitude of reasons), and he won't give you any suggestions.  You've already bought all of the sports memorabilia you could find, you've played out the power tools, and he's got enough ties to last every day for the next 2 years.  If you want to get him something he'll really appreciate but don't want to break the bank, you're in luck.  If your dad or hubby is a lover of beer, we can guarantee that he will love these gifts– and they're all under $50
1.  Chillsner
Designed to keep beer perfectly chilled as you drink, the Chillsner is one gift that any beer-drinking dad will adore. A special tube fits securely into a standard size beer bottle, which then will quickly chill the beer and keep it cold while he hangs out, grills, fishes, or tailgates. Perfect for both outdoor and indoor events, Dad will always sip a perfectly cold brew regardless of the weather! Best of all, it comes in a set of two, so you can use one when you enjoy a beer with him! Get the Chillsner (Set of 2) for $29.95.
2. Riedel Spiegelau Beer Connoisseur Glasses (Set of 4)
This Set of 4 Riedel Spiegelau Beer Connoisseur Glasses will allow Dad to bring out the best in his beer at home. The set includes a 17 2/3 oz Wheat Beer, a 11 2/3 oz Tall Pilsner, a 17 2/3 oz Lager and a 14 1/9 oz Beer Tulip, so he can always have the perfect glass to accentuate the flavors and smells of his beer, no matter what kind he sips!
3. Beer Making Kit
There's nothing more rewarding to a beer-loving dad than brewing his own!  This all-inclusive Beer Making Kit makes it easier than ever to get started as a homebrewer.  With options that range from porters to pale ales, Dad can learn the art of creating his favorite cold ones in only 4 weeks. Get the Beer Making Kits for only $40.00!
4. The Homebrew Handbook
Whether he's a homebrewing expert, a beginner, or simply loves beer, the dad in your life can learn a lot from this in-depth Homebrew Handbook. With 75 recipes for aspiring homebrewers, this book will help him take up a new, rewarding hobby or perfect his already existing skills! Help Dad say goodbye to the flavorless, mass-produced beers of the past and brew something to be proud of with the help of this 144 page handbook! Get the Homebrew Handbook  for $19.95.
5. Breweries of the United States Print
If he already owns all of the beer gadgets and books he can handle, get Dad some art to show off this Father's Day.  This handsome poster print features a stylish map of over 1,000 breweries, from micro to macro and everything in between, all on a poster that measures over seven square feet (39″ x 27″).  This poster print makes a great focal point and conversation starter for any Den, Man Cave, or Home Bar!  Each poster is signed and numbered by the artists, from an edition of 1000, and comes packaged in an easy-to-wrap tube.  Get it here for $36.00.
6. Brewery Gift Basket
Looking for a great Father's Day gift for a craft beer fanatic? This Brewery Gift Basket is just his style. Featuring 6 microbrews from all over the US and plenty of bar bites, he'll enjoy a sip and a snack while he cheers on his favorite sports team or settles in on the couch for a Star Wars movie marathon (it is Father's Day, after all). Get this great gift basket here for $39.95.
7. Kebo Bottle Opener
This cool beer tool makes a great accessory to a 6 pack present for Father's Day! Not only does this Kebo Bottle Opener look trendy, it also easily pops off bottle caps without all of the struggle caused by traditional pry-top openers. The Kebo Bottle Opener also comes with a keepsake tin, so even storage becomes simple and stylish. Get the  Kebo Bottle Opener  for $24.99.
8. Craft Beer Club Membership
Show Dad that you think about him all year long with monthly beer packages sent directly to his home! For $37.75 a month (for anywhere from 1 month up to 1 year), you can enroll Dad as a member of the original Craft Beer Club. As a Craft Beer Club member, he will receive 12 flavorful craft beers every month for his enjoyment! Get this great gift here!
I hope you find something the dad in your life will love. If he's more of a whiskey fan, check in next week for the Whiskey-Lovin' Dads Gift Guide!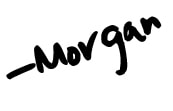 Get recipes delivered hot & fresh to your inbox!