You know what I love?  Some deliciously creamy, fresh mozzarella cheese.  You know what I don't love?  Paying $8 for a pound of it.
Every time I go to the grocery store and pick up a log of fresh mozzarella, my mouth salivates, but my wallet cries.  I'd been thinking a lot lately about attempting to make mozzarella myself, but it just seemed so hard.  There was no way I could make it without messing it up majorly and taking up my whole day, right?
Wrong.  So very wrong.
We just got a book in at Kitchen Kapers called One Hour Cheese by Claudia Lucero, and, as I usually do with our new cookbooks, I decided to skim through it.  It was love at first glance.  According to this book, I could make all of my favorite (pricey) cheeses in just one hour at home.  I was sold.
I didn't need any more convincing to give these "foolproof cheeses" a try, but when I got an email asking me to participate in a blog tour for the cookbook, it was the final push not to put it off any longer.  I went to the store, got my supplies, and set to work the next day.
By the way, you need a few funky things for this recipe.  Citric acid can be found in the canning section of a lot of grocery stores and at WalMart.  Rennet can be found by the jello.  Both of these last for many batches of cheese, so they're totally worth buying.
First, you dissolve the citric acid and rennet in separate cups of water.
Then, pour your milk into a large pot over medium heat (and add in your cream, if you choose to use it.  I did.)
Once the cheese reaches exactly 90 degrees F (I recommend using a digital thermometer to check, just to be safe), add in the dissolved citric acid and rennet.
Stir 20 quick strokes, then continue to heat without stirring until you reach 105 degrees F.  At this point, you should see a lot of separation between the curds and whey.   Use a spoon to slice the curds into smaller chunks.
Turn down the heat so that the cheese mixture stays at a temperature of 105 degrees F.  Stir the curds around so that they shrink and become the texture of scrambled eggs.  Then scoop them into a microwave safe bowl using a slotted spoon and drain off any excess whey.
You will then microwave the curds a couple of times, drain off excess whey, and fold using a spoon or your hands (with gloves because this gets REALLY hot)!
Then, add in your salt, fold again, microwave again, and begin stretching.  Once the outside becomes shiny when stretched, you know you're good to go.
By the way, sorry the process pictures aren't great.  It's not easy to take pictures as you do this, believe me.
Anyway, once your cheese is shiny, form it into whatever shape you'd like!  I didn't shape mine much, but you can do balls or logs or whatever you please!  There will be tips on shaping your cheese below with the recipe!
This cheese turned out to be even tastier than I ever could have imagined.  It was so soft, smooth, and flavorful.  I never realized how little flavor store-bought mozzarella has, compared to homemade, but I don't think I can ever go back now.  My family devoured this, and yours will, too!
Check out the recipe below!
Check out One Hour Cheese!
Check out the next blog in the blog tour, Make Cheese!
Print
Favorite Melty Mozzarella
---
Author:

Prep Time:

2 mins

Cook Time:

45 mins

Total Time:

47 minutes

Yield:

1.5

lbs

1

x
---
Ingredients
1 1/2 teaspoon

s citric acid

1/2 cup

plus 1/4 cup dechlorinated water

1/4

tablet vegetarian rennet

1 gallon

whole cow's milk (not ultra-pasteurized)

1 cup

cream (optional) * 1/2 cup of cream worked better than the 1 cup of cream for me *

2 teaspoon

s flake salt
---
Instructions
Make the Mozzarella:
Stir the citric acid into the ½ cup water and set aside.
Dissolve the ¼ tablet of rennet in the ¼ cup of water and set it aside.
Pour the milk into the pot. Optional: Add the cup (or 1/2 cup) of cream to make a more succulent cheese, closer to fresh mozzarella di bufala!
Stir in the well-dissolved citric acid solution and heat on medium to 90°F.
When the milk temperature reaches 90°F, add the rennet solution and mix it in with 20 quick strokes to make sure it is incorporated evenly. Then, without stirring, continue heating.
Heat to 105°F. Coagulation will start to happen; look for separation between curds and whey, clumps, or a yogurt-like texture.
Use the spoon to slice large clumps of curd to just 1 to 2 inches in size. Slowly move the pieces around in the warm whey for 1 minute to help them shrink as they cook. Lower the heat to hold the temperature of the milk as soon as it reaches 105°F
When the texture of the curds has changed from that of soft yogurt to that of a scrambled egg (about 2 additional minutes of cooking and gentle stirring), scoop the curds into the microwave-safe bowl.
Drain off any visible whey into the pot as you hold the curds with your hands or a spoon. Flatten the curds across the bowl for more even heating.
Microwave the curds for 1 minute on high (the default quick-heat settings usually do the trick). Using the spoon or your hands, fold the curd mass over itself 5 times, to distribute the heat evenly. Drain off any whey that is released.
Microwave again for 30 seconds on high. Drain the whey immediately. Sprinkle salt on the curds and fold and flatten them 10 times to incorporate the salt evenly. (Note: If it's too hot on your hands, use a spoon or wear clean plastic gloves.)
Microwave for another 30 seconds on high. There should be very little whey now. Fold the curds over themselves repeatedly, pressing down between folds. The curds normally transform most dramatically into cheese after this heating.
The curd temperature should be 135°F, though you don't want to stop to check, since the curds will cool in the time it takes to do so. The curds may come together to form one large mass in as few as 5 folds or as many as 30.
During the folding process, the curds will start out looking a little like lumpy cookie batter, then will suddenly become springy and stretchy like perfect bread dough. Test it by stretching the curd a little every few folds.
The curd becomes mozzarella when the edges look smooth and the surface looks shiny when stretched. This is when you can form it into smooth balls, ropes, or other shapes.
If you like the result now, you are done. If the curd tears or shreds into strings, it cooled too much for additional stretching. Heat it in the microwave for another 30 seconds. (Note: The less you heat and stretch your mozzarella, the more tender it will be.)
Shape the Mozzarella! There are 2 ways I like to shape mozzarella—one way is simple and no-fuss and the other gives you more control over the shape of the finished cheese. The easiest way (right) to shape warm mozzarella is to let it take the shape of whatever bowl you cool it in.
The ice bath method (below) is more about preserving a shape you have created. By cooling it quickly, you can "freeze" the cheese into shape.
Line the bowl with parchment or waxed paper (optional). Place the bowl in the freezer for 5 minutes to help cool and shape the cheese quickly.
A small, round bowl is handy and, when inverted, makes for a cute, loafy, dome shape for the cheese!
OR
Fill a bowl about three-quarters full with cold water, then top it off with ice cubes. Roll out a piece of parchment or waxed paper, and place the warm mozzarella ball in the center. (See box for mini balls, braids, etc.)
Wrap up the cheese, rolling it in the paper, then twist the paper ends tightly at each end. The shape of your bundle will predict the shape of your cheese.
Place the bundle in the ice bath. The mozzarella will seize up immediately, but 2 to 4 minutes longer should be sufficient for the cheese to cool if you plan to eat the cheese right away. Ice a few minutes longer if you plan to store it for later.
Pull the bundle from the bath, and unwrap the shaped mozzarella! It's ready to eat or store in a covered container. If any water leaked into the bundle, simply blot dry with a paper towel or clean cheesecloth.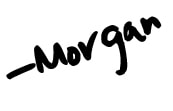 Get recipes delivered hot & fresh to your inbox!