(Day 12 of the 12 Days of Christmas)
The jolliest time of the year is finally upon us! (Cue squeal of anticipation, or sigh of relief, or both.)  To help with your last minute Christmas preparation, I've put together some free downloadable holiday printables for you to enjoy!  One is an "Eat, Drink, & Be Merry." decorative sign that will look great adorning your Christmas Eve buffet table tonight.  I also have attached printable banner letters, A-Z, so you can create your own banner in your home with some ribbon or string, tape, and these printouts on cardstock!  When I used the banner, I wrote out "JOY" and "LOVE" but feel free to write any holiday sentiment.
Another great thing about the banner letters is that you can bookmark them and use them all year long!  You can use these printables to display all of your happy birthday wishes, congratulations, and more for absolutely free.  You can even personalize your banners with names.  Just make sure you either print all of these on cardstock or print on regular paper and glue to colorful cardstock to give them a clean look and make them sturdier.
Click the following links to download and print:
Eat, Drink, & Be Merry
A
B
C
D
E
F
G
H
I
J
K
L
M
N
O
P
Q
R
S
T
U
V
W
X
Y
Z
I hope you enjoy these printables and have a very merry Christmas!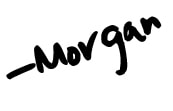 Get recipes delivered hot & fresh to your inbox!