A while back, I made a batch of Dark Chocolate Brownie Ice Cream Sandwiches that I meant to save for James and I to enjoy on one of the scorching summer days that I always complained about (and now miss).  I really tried to save them, I swear, but when a bunch of friends come over and stumble upon your stash of chocolatey goodness, you've gotta give 'em up.
James only got to try half of a Brownie Ice Cream Sandwich a few weeks later when I found one tucked away behind the ice cube trays, where no one could see it.  It only took half of an ice cream sandwich for him to fall in love the recipe.
Ever since then, he has been begging me to make another batch, but I've been so busy cooking for the blog that I haven't had the time to do a repeat recipe in a while.  He patiently waited and dropped hints and tried to think of ways to get me to make them, finally asking me, "Do you plan on making a cake for my birthday?  Because if so, don't… Can you make me those Brownie Ice Cream Sandwiches?  With lots of raspberries?"
And guess what?  I still didn't make them.  I'm terrible.

But not really, because I made something similar enough but maybe even better.  I made Fudgy Raspberry Dark Chocolate Brownies to celebrate his b-day.  Drool.
When I say fudgy, I mean fudgy.  You can tell from the picture that these babies were moist and dense and super chocolatey and AMAZING.  Tartness from the raspberries and raspberry jam, bitterness from the dark chocolate, and sweetness from the sugar all balanced perfectly for some ultra delicious brownies that were perfect birthday treats.
James loved them, especially after I made them "a la Mode" with a scoop of vanilla ice cream and some extra chocolate sauce to kick up the sinfulness just a little bit.  Hey, when it's your birthday, you go big or go home, right?
My brother, Mark, actually got to taste test the Fudgy Raspberry Brownies a la Mode before James got his first bite, and he most certainly approved as well.  Here's a picture I snapped of Mark digging in.
If that doesn't make you want these brownies, I don't know what will.  I'm practically salivating on my keyboard as I write this post.  I don't have much of a sweet tooth, but these are an exception.  And I'm sure James will be begging for another batch soon.
Print
Fudgy Raspberry Dark Chocolate Brownies
---
Author:

Prep Time:

20 mins

Cook Time:

20 mins

Total Time:

40 minutes

Yield:

8

1

x
Scale
Ingredients
1

stick unsalted butter, cut into

four

ths

10 oz

dark chocolate (I use dark chocolate chips because they're pretty easy to melt. Make sure your dark chocolate isn't TOO bitter or it will be overwhelming)

1/2 cup

cocoa powder

1 cup

sugar
Pinch of salt

3

eggs, at room temperature

6 oz

fresh raspberries

3.5 oz

raspberry preserves

2 cup

s sifted flour
---
Instructions
Preheat the oven to 350 degrees F. Prepare a square 8-inch pan.
Using the double-broiler method, melt the butter and chocolate over a water bath. Stir constantly. Once the chocolate and butter is completely melted, set it aside to cool.
One at a time, add the sugar, cocoa powder, salt, eggs, raspberries, and preserves to the melted dark chocolate and butter mixture. Mix until well incorporated. Add in the sifted flour and stir just to combine.
Pour the batter into prepared pan and bake for 20 minutes, or until a toothpick comes out mostly clean. Let cool and set for at least 15 minutes before cutting.
---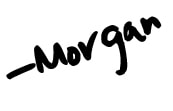 Get recipes delivered hot & fresh to your inbox!