I've been alive for 24 Aprils now (my birthday is this month… yay? boo? I'm not sure how I feel about it), and I'm just finding out that April is National Grilled Cheese Month.  I don't know why exactly it is that there are food-related holidays, but this is one I can definitely get behind.
Especially if I can use it as an excuse to eat several of these Garlic-Rubbed Margherita Pizza Grilled Cheeses.

Grilled cheese purists, please put down your pitch forks.  I know there's nostalgia in the white bread and kraft singles original, but sometimes it's okay to switch things up.  I'm not trying to knock the "pasteurized cheese product", but I'll take mozzarella over it any day of the week, and I think you'll feel the same once you give it a try.
I got the idea for this sandwich when I was thinking of ways to combine grilled cheese and tomato soup.  I came up with a few great ideas (although I'm not quite sure if they would work out), but then it hit me– why not just spread on some tomato sauce?  Flavorful, simple, and usually already in the fridge… it sounded like a winner to me.
Then I started to think about switching out cheeses, adding in basil, rubbing with garlic, and subbing olive oil for butter, and eventually I realized I had a Margherita Pizza Grilled Cheese on my hands.  And I went with it.  I went with it and I loved every bite.

If you'd like, you can make your own homemade tomato sauce for the grilled cheese, but I just used a jar of tomato basil sauce that I had opened in the fridge.  I'm all about classing up the grilled cheese, but the more time it takes to make, the more time I have to wait before I eat it.  Jarred tomato sauce will always be my choice here.
Feel free to add in more toppings, leave out the tomatoes, switch up the bread… whatever you feel is right.  Just don't forget to rub with a generous amount of garlic after pan-grilling.  That's a definite must.
Print
Garlic-Rubbed Margherita Pizza Grilled Cheese
---
Author:

Prep Time:

3 mins

Cook Time:

3 mins

Total Time:

6 minutes

Yield:

1

1

x
Scale
Ingredients
2

slices Italian bread or bread of choice

2 tablespoon

s tomato sauce

3 oz

mozzarella cheese

3

leaves fresh basil, cut into ribbons

2

cherry tomatoes, sliced

2 tablespoon

s extra virgin olive oil (or butter)

1

clove garlic, cut in half
---
Instructions
Spread the 2 tablespoons of tomato sauce on the Italian bread, using 1 tablespoon per slice.
Layer on the mozzarella cheese, focusing most of the overlap in the center. Add on fresh basil and cherry tomatoes.
Heat 2 tablespoons extra virgin olive oil in a skillet over medium heat.
Pan grill the sandwich in the olive oil or butter until lightly browned, and then flip to cook the other side.
Once the bread is browned and the cheese oozing, remove from heat. Lightly rub a cut half-clove of garlic on each side of the sandwich– the grilled bread should grate it so the garlic stays on the sandwich. Enjoy while warm.
---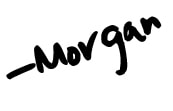 Get recipes delivered hot & fresh to your inbox!