From an outsider's perspective, one might say that police lights seem to have a comparable effect on me as strobe lights do to an epileptic. All it takes is one flash of red and blue to get me uncontrollably trembling and flailing, and the cop doesn't even have to be near me. I'm not exaggerating; if you filmed one of my panic attacks and laid a music track over it, it would make a fantastic Harlem Shake video.


Getting stopped on Wednesday was no exception.

I attempted to simultaneously pull over and pull myself together (which, if you've ever had a panic attack, you know is difficult pretty much impossible to do), and I did manage to make it safely to the side of the road. My mental state, however, was still in hazardous territory, and I didn't even know what I had done wrong yet.

As I rolled down my passenger side window, a young, blonde-haired state trooper folded his arms and rested himself slightly over the ledge, his elbows sticking well inside of my car. For a moment, I thought, Okay, he seems calm, and he doesn't look angry at all. That has to be a good sign. Then, I don't know exactly what happened, but I must have done something spastic, startling, and/or strange because he quickly stepped back and very loudly demanded my license and registration. Great.

He didn't ask me if I knew why I was being pulled over. In fact, he didn't even make a full sentence. "Speeding," he said, as I handed him my license. I hadn't been speeding by much, especially for the turnpike, but speeding is speeding, I suppose. What followed was a whole bunch of awkward back-and-forth with him asking me questions that made no sense to me, like, "How is it?", me saying, "I'm sorry, sir, what do you mean?", and him repeating himself, but slower.

"You seem really nervous," he said eventually.

"I… I'm… I'm always nervous," I replied. Obviously a genius response.

"Do you have anything in this car that I should be nervous about, like guns or drugs?" He really asked me if I had guns or drugs. I couldn't make this stuff up.

I immediately laughed. I didn't mean to, but the thought of little 5'2" me with a car full of guns and drugs was hilariously strange. Even more than that, I laughed because I was nervous. These situations do not end well for me. Keep in mind, nervous laughter never triggers compassion.

"DO YOU?" The officer was obviously pissed off now. I don't blame him. I was probably a very aggravating person to deal with at this point, and probably somewhat alarming, seeing as I seem knee-deep in crazy when anxiety gets the best of me. I'm lucky he didn't order me out of the car.

"No, sir." Of course, this was true, but I was left wondering who in the world would admit if they did in fact, have guns or drugs in the car?

Not surprisingly, shortly following that conversation, I got my first (and hopefully only) ticket for a moving violation.




By the time I got home, my nerves were shot. I needed something to make me feel better– I needed comfort food to the highest degree, and a good beer wouldn't hurt. That, ladies and gentlemen, is when I came up with Grilled Mac and Beer Cheese Sliders with Bacon, Beer, and Tomato Jam.

At least one good thing (well, technically two, if you count the jam separately) came out of that experience.

By the way, use this jam on burgers. You will be a happier person for it.

Print
Grilled Mac n' Beer Cheese Sliders with Bacon, Beer, & Tomato Jam
---
Author:

Prep Time:

20 mins

Cook Time:

1 hour 15 mins

Total Time:

1 hour 35 minutes
Description
What is there to say about this besides that it's the most amazing combination of foods all in one tasty little slider? Remember, a large amount of the cook time is for the Beer, Bacon, and Tomato Jam, but that can be made a day ahead of time.
---
Scale
Ingredients
1

baguette
Butter, for frying the grilled cheese

10

slices white cheddar cheese, broken in half
For the Mac n' Beer Cheese:
½

lb elbow macaroni

3 tablespoon

s unsalted butter

3 tablespoon

s all-purpose flour

½ cup

half and half or milk

6 oz

beer (I used Goose Island- Honker's Ale)
Smoked paprika, chipotle chili powder, and nutmeg, optional

2 cup

s grated white cheddar cheese

2 cup

s sharp cheddar cheese
Salt and pepper, to taste
For the Bacon, Beer, & Tomato Jam:
1

lb smoked bacon

1 1/2 cup

s crushed tomatoes

4

cloves garlic, smashed

½ cup

yellow sweet onion, finely diced

12 oz

beer (Again, I used Goose Island- Honker's Ale)

2 tablespoon

s brown sugar

2 teaspoon

s apple cider vinegar
Salt and pepper, to taste
---
Instructions
Make the Jam:
In a large pan with high walls, cook the bacon, working in batches to avoid overlap. Once all of the bacon has been cooked, allow it to cool, and then roughly chop.
Pour out all but about 1 tablespoon's worth of drippings from the pan. Heat the pan again, and add in the onions. Cook the onions until they have become translucent, about 3-4 minutes. Then, add the garlic and cook for a minute.
Pour in the beer and apple cider vinegar, and deglaze your pan using a wooden spoon.
Add the brown sugar, chopped bacon, crushed tomatoes, salt and pepper, and stir well.
Place the lid over the pan, cracked so that the steam can vent slightly, and allow the mixture to boil for a minute. Then, reduce the heat to maintain a simmer. Cook until much of the liquid has evaporated and you are left with a thick, chunky jam, about 1 hour.
Make the Mac n' Beer Cheese:
Cook the macaroni according to the directions on the box.
Heat a pot over medium-high and add the butter.
When the butter melts entirely, whisk in the flour to create a roux. Cook until it begins to bubble and turns a gold-ish color.
Slowly add the milk and beer while whisking the mixture. Then, add the cheeses a little bit at a time, and stir constantly until the mixture is smooth.
Turn the heat down to medium and keep stirring for another 5 minutes or so as the mixture thickens up.
Add the salt, and pepper. You may also choose to add a bit of chipotle chili powder, smoked paprika, and/or nutmeg, depending on how you like your macaroni and cheese. I add a pinch of each.
Mix in the cooked macaroni.
Assemble the sliders
Slice your baguette to your desired thickness. Butter one side of each slice.
Heat a large pan over medium heat.
Place a piece of cheese on the unbuttered side of one slice of bread, and scoop a generous amount of Mac n' Beer Cheese on top of the cheese. Place, buttered-side down, into the hot pan. Do this with 3-4 pieces at a time. Place another piece of cheese on top of the Mac n' Beer Cheese.
Top each with another slice of bread that has been spread on the unbuttered side with Bacon, Beer, and Tomato Jam.
Fry until slightly browned, and the cheese binding the sandwich has begun to melt. Then carefully flip each slider over to fry the other side. Serve warm.
---
Category:

Appetizer

Cuisine:

American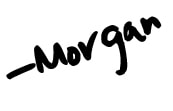 Get recipes delivered hot & fresh to your inbox!