It's the first day of August, which has most of us pretty bothered about how quickly the summer months have slipped by.  However, for hop-lovers, August 1st holds a completely different (and much more exciting) significance– it's IPA Day.  That means it's time to celebrate, people.
I just found out about IPA Day today (talk about being out of the loop), and I didn't know what to think at first.  I'm not the sort to usually scoff at holidays for their Hallmark-iness (just go with it), but the "National Insert-Random-Food-or-Cocktail Day" craze that has been sweeping social media and blog posts all over seems like a marketing scheme more often than not to me.  Then again, go ahead and cast out that IPA-marketing bait.  I'll always bite.  Happily.
Upon further examination,  IPA day did originate to get people to buy more IPA, but not just for that– to get people to learn about it, to love it, and to spread their knowledge to others.  IPA Day started in 2011 when craft beer connoisseurs Ashley Rouston (better known as The Beer Wench) and Ryan A. Ross (certified Cicerone) decided that there should be at least an entire day dedicated to raising your IPA glasses for a toast to one of the biggest names in the craft beer scene.  The people agreed.  Don't you?  I do.
Where To Celebrate
Luckily, you and I aren't the only ones who are eager to spend the day shouting about our IPA-adoration from the top of the highest bar stool.  Thousands of people across the country will be celebrating either on their own or at specially organized IPA Day Events.  To find an IPA Day Event in your area, check out this list from Craftbeer.com.  If there's nothing close by, why not visit a local brewery and show your support of the craft beer movement!
Might I personally suggest that you stop in at Triumph Brewery in New Hope, PA if you're in the area.  There you can enjoy a few glasses of Bengal Gold IPA while you listen to the Bengal Gold band, which is about as fitting for the day as anything I can imagine doing.  If you've yet to try Bengal Gold IPA, I can promise you that it's a good one.  First of all, I've enjoyed plenty a pint, and found it to have great upfront flavor and a generously, but not overly, hoppy finish.  Secondly, I have a lot of faith in Matt Suydam, the head brewer over at Triumph New Hope, and a personal friend of mine.   Watch this video and tell me it doesn't make you anxious for a passionately brewed craft beer.  I dare you.
Triumph Brewing Company–The Art of the Brew from Bob Krist on Vimeo.
If you're not in the New Hope area, don't worry.  There are plenty of breweries to choose from, and thanks to Craftbeer.com, you can find them here.  Also, I recommend that you check out the Untappd app for Android or iPhones, which will allow you to drink socially by helping you find out what is on tap near you, seeingwhat your friends suggest, showing beer reviews, letting you check off beers on your own "to-do" list, and more.  I've been slacking on using it since my phone was acting up for a while, but I'm back and you can add me if you'd like– my username is morganeisenberg!
What IPAs to Try
New to the world of IPAs or looking for interesting new brews?  Here's a list of IPAs I recommend.
Dogfish Head 60 Minute IPA–  If you're already into IPAs, Dogfish Head's are really a no-brainer.  They have become iconic of the IPA style, and citrusy flavor and smooth body make the 60 minute great whether you're a new to the style or an IPA aficionado.
The Alchemist Heady Topper–  I had heard a lot about this Imperial IPA and thought there was no way it could live up to the hype.  I was wrong.   The beer features complex flavors– a perfect balance between citrusy and earthy that gives the beer a certain depth beyond being simply a vehicle for hop delivery.  But don't be fooled for a second– the hops are strong with this one.  It's the fact that the beer so flawlessly achieves both that much-beloved hop bomb and drinkability that makes it special.  Overall, one of the best beers I have ever had the pleasure of tasting and I am just waiting patiently for another opportunity to enjoy it.
Flying Fish Hopfish IPA– I like to keep it local as often as possible, so Flying Fish is always a great option as a Jersian.  While some of my favorite IPAs are more readily available in the winter (ahem, Pliny the Younger), this IPA makes a great August beer.  The hops are somewhat mild in the realm of IPAs, and with a relatively low 6.2% ABV, Hopfish is remarkably drinkable for the style.
Russian River Brewing Pliny the Elder– I don't find it quite as enjoyable as it's Younger counterpart, but this beer is available this time of the year, which is why Pliny the Elder has earned it's place on this list.  Or really, I should say that the slight, welcome bitterness and the broad array of subtle flavors  that peak out in every sip are why Pliny the Elder has earned it's place on this list (and every other "Top" list out there).
Victory Hop Devil–  Have I mentioned this American IPA before on here?  If not, it's a shame.  It's a definite favorite of mine, with its sweet orange flavor accented by pine, floral notes, and malt.  However, what really gets me is the absolute hop-attack.  If you're a hop-head, this is perfect for you.  If you're new to IPAs, I'd stay away from this one for now.
Let me know what your favorite IPAs are in the comments!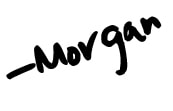 Get recipes delivered hot & fresh to your inbox!