Taking my seat at the bar, I order a glass of the hard cider on tap.  "Really?" my friend questions me, "You're ordering a girly drink?"
There are a couple of things to be said about this.  One,  I'm a woman, and I know more about beer and whiskey and "manly" drinks than 90% of the men I know, so don't go there.  Two, I do order "girly" drinks sometimes.  Why?  Because they don't taste like pine trees and rubbing alcohol.  Be my guest and struggle to sip your straight gin, manly man, while I enjoy a party of citrusy goodness on my taste buds.
That being said, drinking hard cider isn't feminine or soft at all…  Hard cider is actually the anti-"girly" drink.  In fact, hard cider has been the preferred drink of many Epic Bad-Asses in history.

When Andrew Jackson was 13, he was captured by the British and became a Prisoner of War.  A British commander then ordered Jackson to clean his boots, and Jackson basically told him to kick rocks, so the British commander swung at him with a sword.  Jackson wound up with a cut to the bone in his hand and a horrible gash on his head, which he wore as a scar for the rest of his life.
And just in case you don't think that scar earned Jackson the title of "American Bad-Ass", how about you consider the one from his duel with long-time nemesis Charles Dickinson?  As they stood, ready to shoot eachother, Jackson decided he wanted to let Dickinson shoot him first.  Naturally, Dickinson took the opportunity.  The bullet pierced Jackson's chest, broke two ribs, and lodged itself only two inches from Jackson's heart.  Then, as Jackson grasped one hand over his wound, he slowly raised his other arm, aimed his pistol, shot back, and killed Dickinson.  By the way, the duel started because Dickinson called Jackson a coward.  Really.
That bullet was never removed from Jackson's body, nor were the the majority of bullets from all of the other times he was shot in duels.  In fact, he had so many bullets in his body that it was said that his entire body rattled "like a bag of marbles".
What does that have to do with anything, you ask?  Well, bad-ass, manly Andrew Jackson drank a lot of hard cider.
So did George Washington.  You know, the man who was largely responsible for winning America's independence, and then became the first president.
John Adams drank a tankard of hard cider every morning for breakfast.
William Harrison actually won the presidential election in 1840 largely because of his association with hard cider.
In fact, almost all of the early US presidents drank hard cider.  Still think hard cider isn't macho enough for you?  If you'd still be the type to order a "manly drink" and scoff at my cider in an act of self-aggrandizing glory, don't be surprised if the spirits of all our powerful forefathers come back to haunt you.
Presidents (and everyone else in the US) only ever stopped drinking hard cider because of a series of unfortunate events.  First there was Prohibition.  Then, several harsh winters killed all of the apple trees.  Then, those apple trees were replaced with different types of apple trees that could withstand the cold but weren't good for cider.
Since then, there have been many attempts to break hard cider back into the mainstream drinking scene, but none have been very successful– until recently.
Hard cider is currently the fastest-growing segment in the alcohol industry, and for good reason.  It tastes great, is comparable in price range and alcohol percentage to beer, and both men and women enjoy it.  There is an almost equal percentage of hard cider drinkers belonging to each gender, while 80% of beer is consumed by men.  Why is this a wonderful thing?  Well, if you're having people over and would like to keep everyone happy without having to buy many different kinds of alcohol, cider is probably the way to go.
Not to mention, hard cider is gluten-free (unlike beer), and it is also lower in fat than beer, making it a great choice for health-conscious drinkers and those with gluten intolerance.  You know what they say– "A glass of hard apple cider a day…"
I'm not saying you should abandon beer for cider.  No way.  I love beer just as much as the next guy (or girl belonging to the 20% of beer consumers).  I'm just saying you should give it a shot.  You can even mix it WITH your beer…  But I'll talk about that more in a just a second.
1) Snakebite:  This is probably the most common hard cider cocktail, and it consists of 50% hard cider and 50% lager.  The best of both worlds.
2) Warm Apple Pie:  Try this.  Really, I'm telling you that if you have not and will not, you are missing out.  Pour a shot of Fireball whiskey in a pint of hard cider and you wind up with your grandma's apple pie in a glass.  Honestly, I don't even like apple pie, but even I love this drink.  Delicious, and it's got whiskey in it, which means you can't go wrong here.
3) Green Apple Cider: I like the idea of combining shots of alcohol with beer (or in this case, cider), so here's another example.  Pour a shot of Midori melon liqueur in a pint of hard cider for a little extra sourness.
4) Schnider: Because peach schnapps is sickeningly sweet on its own, but is awesome when mixed with pretty much anything else, try it in your hard cider.  Just like the other drinks, pour a shot into a pint of hard cider and enjoy.
5) Black Bird Cider:  Not a big fan of peach?  Try blackberry schnapps instead!  Again, pour a shot of blackberry schnapps into a pint of hard cider.  Honestly, you could do this with almost any fruity-flavored schnapps/liqueur.
So now you have some recipes for cocktails using hard cider, but what hard cider do you use?  What about if you just want to drink it by itself?  What should you get?
This is really a matter of taste, of course, and there are many, many different kinds of hard cider.  I recently drank a few, so I'll talk about those while they're fresh in my mind.  Feel free to review them yourself in the comments, or add reviews of different brands of hard cider I haven't mentioned.
1) Strongbow:  I once loved Strongbow.  I feel like there is a bit of personal nostalgia attached to it, and the fact that it is difficult to find in the US makes it more desirable.  However, I do have to say that in the hard cider family, it is the least flavorful, and I have moved on to greener pastures.  It's very carbonated, but as far as taste goes, it seems quite watered-down.  If you're looking for an alcoholic drink with just a slight hint of sweetness and apple, this is for you.  If you're looking for a genuine, cider-y taste, move along.  You won't find much of it here.
2) Original Sin: I was pleasantly surprised after trying Original Sin for the first time.  It's not cloyingly sweet like your typical hard ciders.  The low carbonation and light body make this hard cider actually reminiscent of white wine.  I can drink a few of these without feeling like I'm going to go into a sugar coma.
3) Woodchuck Amber Draft: This cider is cheap and an all-around good drinking cider.  It's got a moderate amount of carbonation, and I'd say it is moderate-high in sweetness.  If you're looking for a hard cider that tastes almost exactly like cider, this one is the one you want.  I've got nothing bad to say about it really, but I prefer a little more depth of flavor in my hard ciders.
4) Angry Orchard Crisp Apple: I like Angry Orchard, but it is very sweet and tart.  Still, the crispness and slight dryness of the drink make it very enjoyable, and give it slightly more of a beer-ish quality.  I can't imagine gulping it down quickly due to the sugar, but it is quite satisfying and refreshing to sip on.
There's so much more to say about hard cider, and if you have some info or an opinion you'd like to share, be my guest.  Do you think it's "girly"?  I'd love to hear what you have to say.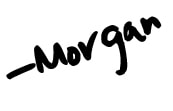 Get recipes delivered hot & fresh to your inbox!