That's right, Hickory. Peach. Candied Bacon. Ice Cream.
There are two possibilities right now: Either you are like, "Wow! That sounds amazing, and I need to drop everything I'm doing and get this ice cream in my life as soon as humanly possible," (in which case you're 110% correct), or you are thinking the opposite, in which case, you are not alone. My mom and brother both also thought that, before I forced them to try the ice cream and they saw the light of all that is good in the world.
One of my best friends recently opened a gourmet ice cream shop (Das Creamery— if you ever happen to be in the Mount Olive, NJ area, GO THERE BECAUSE HER ICE CREAM IS INCREDIBLE) and she has been telling me to make some ice cream for the blog for, um, years now. And I didn't listen because I'm a fool who was sure ice cream was insanely hard to make. It's not. It's actually incredibly easy.
It's "I'm never buying ice cream from the grocery store again" easy. I'm serious! Not to mention, the flavor is twenty seven billion times better than the kind you get in the store. Also, it's National Ice Cream Month, so the universe is telling you that you have to make ice cream.
But not just any ice cream. This Hickory Peach Ice Cream with Candied Bacon. It's sweet, it's smoky, it's absolutely jam-packed with tastiness. It's an creamy embodiment of southern flavor. It's the type of ice cream that you close your eyes and dream about. It's what you never knew you were always missing in your life.
I might have a flair for the dramatic, but I'm being dead-serious right now. I have spent the past week coming up with excuses to make it again. Like what if I served it over Maple Bourbon Brown Butter Peach Pie? What if I stuffed it between brown sugar cinnamon poptarts and turned it into an ice cream sandwich? What if I made it, melted it, filled my pool with it, and swam in it so that I could totally immerse myself in the best ice cream I've ever had?
The keys to making this recipe perfect include fresh peaches, plenty of dairy and raw eggs, two types of sugar, bacon, and liquid smoke.
The peaches, obviously, give it a fresh and powerful flavor, unlike anything you can get from jams or syrups.
The raw eggs might seem iffy to you, but as long as you don't plan on serving young children or pregnant women, I wouldn't worry too much. The raw egg allows for a better texture here than a cooked custard base can provide– heck, even Ben & Jerry's doesn't cook their eggs first! But if you're squeamish about the egg, simply replace it with the same amount of pasteurized egg product to be safe.
Both brown and white sugar join the ice cream mix in order to add variety to the sweetness provided by the peaches. The brown sugar also is used to candy the bacon, which gives it a better texture when mixed into the ice cream and also helps it to meld with the dessert flavors.
The bacon and liquid smoke give the ice cream depth. I mean real, smoky, slightly meaty depth that you don't typically associate with ice cream. It's not overwhelming, but it balances out the sweetness and enhances everything there is to love about the ripe peaches. They're unlikely additions, but ones you'll fall in love with.

I use an ice cream maker to make mine. If you don't have one yet, I highly recommend getting one (especially this Cuisinart Electronic Ice Cream Maker— it's the one I have)! I didn't realize how great they were until I had my own, and now I'm full-blown obsessed with the ice cream maker. However, if you don't have the room for one, you can use a food processor to make your ice cream instead, in a technique suggested by Kenji of Serious Eats. Simply pour your ice cream mixture into ice trays, let freeze, pop out the frozen ice cream cubes and throw 'em in the processor. One they're smooth, the ice cream is ready to eat!
No matter how you make it, you're going to love it. When you try it, take a photo and tag #hostthetoast on Instagram or Twitter! I can't wait to see!
Print
Hickory Peach Ice Cream with Candied Bacon
---
Author:

Prep Time:

1 hour

Cook Time:

20 mins

Total Time:

1 hour 20 minutes

Yield:

2 quarts
Description
This recipe makes 2 quarts of ice cream. If you have a smaller ice cream maker, divide the recipe in half.
---
Ingredients
For the Candied Bacon:
1/2 lb thick-cut bacon
1/4 cup light brown sugar, lightly packed
For the Hickory Peach Ice Cream:
3 eggs, beaten
1 1/4 cups white sugar
1/2 cup brown sugar, lightly packed
6 fresh peaches, pitted and chopped
2 cups heavy cream
1 cup half-and-half
1 teaspoon vanilla extract
12 drops hickory liquid smoke
1/4 teaspoon salt
---
Instructions
Preheat the oven to 400 degrees F. Line a baking sheet with aluminum foil.
Lay the bacon on the prepared sheet in a single layer. Sprinkle the bacon with the brown sugar.
Bake for 10 minutes, then flip and drag the bacon through the brown sugar and grease that has collected on the baking sheet. Continue to bake for 10 more minutes, or until crisp and sticky. Using tongs, transfer the strips of bacon to a cooling rack.
As the bacon cools and hardens, make the ice cream. In a large bowl, mix together the eggs and sugars until smooth. Puree the peaches in a food processor, and then stir into the egg mixture. Add in the cream, half-and-half, vanilla, liquid smoke, and salt. Stir well to combine.
Pour the ice cream base into the bowl of the ice cream maker and churn according to the ice cream maker directions. 5 minutes before the ice cream is finished, crumble in 3/4 of the candied bacon. Reserve the rest for topping.
Pour the ice cream mixture into a baking dish, cover, and freeze until ready to serve.
Notes
This recipe contains raw eggs. If feeding to young children, pregnant women, or the elderly, use pasteurized eggs in their place.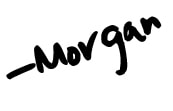 Get recipes delivered hot & fresh to your inbox!