I've considered making pita for years now. There's just something about the perfectly poofed, steaming-warm pita you get fresh from the oven at Greek restaurants that makes you want to do away with the store-bought version forever. I'd always assumed, though, that for all of that enjoyment, I'd be looking at quite a lot of effort– difficult techniques to get that inside pocket, extensive kneading, the use of special equipment, and a dozen tries to get it right, at the very least.
But oh, how wonderfully wrong I was. I finally decided to try to battle my way through my first batch, and much to my surprise, it was probably the easiest dough-based dish I've ever made. I cry for all of the wasted years I spent buying prepackaged, stale pita from the supermarket!
It's common to see pita being used as an everyday sandwich vessel, what with that convenient pocket just begging to be filled with salads or deli meats. However, you're even more likely to see it served as a dipper for hummus or a wrap for kebabs in your favorite Mediterranean or Middle Eastern joints. In fact, this recipe comes straight from one of those much-loved eateries– an Israeli restaurant called Zahav, which is nothing short of a supernova in Philadelphia.
The word zahav is Hebrew for "gold", and let me tell you, everything that comes out of Michael Solomonov's kitchen there is worth its weight in the stuff. When I saw that Solomonov included a recipe for pita bread in his newly released cookbook, Zahav: A World Of Israeli Cooking, I knew I had to try it out. It sounded almost too simple.
But it truly was that easy. To start, I mixed together yeast, warm water, and sugar, and let it sit for about five minutes. This activates the yeast, which makes the pita dough rise. Basically, the yeast will feed on the starches and sugars in the dough, and then they will emit carbon dioxide (almost burping it out), which will make its way into air bubbles in the dough and cause it to stretch and grow. A lot of people are intimidated by the idea of working with yeast, but it comes in easy-to-find packets and you really don't have to do much of anything to make it work. Don't be afraid!
Once the yeast has activated, it's time to mix in the remaining dough ingredients: flour, salt, olive oil, and a little more water. (Yes, that's it.)
You can combine it all in the bowl of your stand mixer or by hand. I did this batch by hand, and then I let it sit to rise until it had doubled in size.
Dividing the dough into equal pieces to make the pita from is easy. I just sliced the dough in half, and then halved those, and continued until I had 8 roughly equal-sized pieces. Then I formed those dough pieces into spheres by tucking every edge under the dough and pinching, which left the top seamless and rounded.
After the dough spheres rose again, I rolled them out to about 1/4″ thickness.  If you can get them to be evenly round, that's great, but I personally don't mind a slightly uneven edge on my pita. It gives them a bit of character, right?
Solomonov recommends using a pizza stone to bake the pita, but since not everyone has one at home, he offers up the alternative of using an inverted baking sheet in its place. Baking the pita at high heat allows the bread to puff up, separating the top and bottom layers of the dough to create the famous pocket. It only takes about 3-4 minutes per pita round, and doesn't require any flipping. Aaaand that's it! They're done!
See, I told you it was easy, and they're just as delicious as the fresh pita you'd get at any authentic restaurant. If you won't take my word for it, take Michael Solomonov's.
Try out the recipe for yourself, take a photo, and tag #hostthetoast on Instagram or Twitter to show off your perfect pita. Also, I highly recommend picking up a copy of the Zahav cookbook for all sorts of ideas of what to eat with your pita (from kebabs to dips, and more). I might just have another recipe from the cookbook up for you tomorrow, so be sure to check back in.
Print
Homemade Pita Bread
---
Author:

Prep Time:

1 hour 20 mins

Cook Time:

20 mins

Total Time:

1 hour 40 minutes

Yield:

8

pita breads

1

x
---
Ingredients
2 1/2 teaspoon

s active dry yeast

2 teaspoon

s sugar

2 cup

s all-purpose flour

2 cup

s bread flour

1 1/2 teaspoon

s kosher salt

2 tablespoon

s olive oil
---
Instructions
Mix together 1/2 cup water, the yeast, and sugar in a small bowl and let stand until foamy, about 5 minutes.
Combine the all-purpose flour, bread flour, and salt in the bowl of a stand mixer fitted with the dough hook or a large mixing bowl. Mix using the stand mixer or a wooden spoon until blended. Add the yeast mixture, another 1/2 cup of water, and the oil and mix until the dough forms a ball that pulls clear of the sides and bottom of the bowl. If after a few minutes the mixture doesn't form a ball, add a tablespoon of water at a time until it does.
The moment the dough starts to pull clear of the bottom of the bowl, add 1/2 cup water and continue mixing until incorporated. The dough should feel tacky when slapped with a clean hand, but it should not stick. If it sticks, add more flour, a tablespoon at a time.
Cover the dough with plastic wrap and let rise at room temperature until doubled in size, about an hour. Alternatively, let it rise in the refrigerator overnight.
Preheat the oven to 500 degrees F, with a rack in the upper third. Place a baking stone or an inverted baking sheet in the oven to preheat as well.
Roll the dough into 8 balls the size of baseballs. Cover with a cloth and let rise until they are about the size of softballs.
Roll each dough ball to about 1/4″ thickness with a floured rolling pin on a floured work surface. Place one or two at a time on the baking stone or baking sheet and bake until puffed and cooked through, about 3 minutes. Serve immediately, or let cool.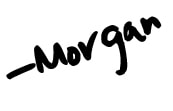 Get recipes delivered hot & fresh to your inbox!