There's no shortage of spiciness in my recipes.  I usually like my foods to have one heck of a kick, but many of my friends and family members can't handle the heat as well.  Recipes including jalapeños are a no-go when I know I'll be having certain people over for dinner, which takes a lot of my favorite appetizers off the table.
So what do I do when picante is not a possibility?  Swap out jalapeños for mini sweet peppers and think Italian!
The Greater Philadelphia Area, where I call home, is well known for its Cheesesteaks.  However, while that sandwich may steal the spotlight, I'd venture to say that more Italian Hoagies are eaten around here than any other deli creation!
Italian Hoagies are the standard Hoagies (or Subs, or Grinders, or Heroes, or Po' Boys, or whatever it is that you call them) in this area.  In fact, the Italian Hoagie was named the "Official Sandwich of Philadelphia" in 1992.  The more you know.

I take parts of the typical Italian Hoagie– ham, salami, and provolone cheese– and use them to fill the peppers.  I make the provolone cheese into a cheese sauce so that it will be a bit milder and not overpower the other ingredients, and so that it will fill the peppers nicely.
The peppers get a sprinkling of oregano, crushed red pepper flakes, and just a tiny bit of breadcrumbs, and then they're popped in the oven to cook through and brown slightly.
Don't you love when cheese bubbles up in the oven and gets those little browned spots?  To me, that's a visual cue to start drooling immediately.
Make these for your next get-together and you just might find yourself thinking, "Who-lapeño poppers? Please, baby sweet peppers are where it's at!"
Print
Italian Stuffed Sweet Pepper Poppers
---
Author:

Prep Time:

15 mins

Cook Time:

35 mins

Total Time:

50 minutes

Yield:

36 poppers
Ingredients
18 mini sweet peppers, washed and halved, seeds and membranes removed
1 tablespoon butter
1 tablespoon flour
3/4 cup milk
6 oz provolone
4 oz salami, divided
4 oz ham, divided
1/4 tsp oregano
1/4 tsp salt
Dash of pepper
Dash of red pepper flakes
1/4 cup breadcrumbs
Green onion, chopped, to garnish
---
Instructions
Preheat oven to 375 degrees F. Place peppers, cut side up, on a prepared baking sheet.
In a medium saucepan over medium high heat, melt the butter, Mix in the flour and cook until golden, about 1 minute.
Whisk in the milk until smooth. Bring to a simmer and let simmer for 2 minutes, or until thickened. Stir in the provolone, one small handful at a time, until all provolone has been used and melted entirely. Stir in half of the salami and half of the ham. Remove from heat
Spoon the mixture into the peppers and top with the remaining salami and ham, oregano, salt, pepper, red pepper flakes, and breadcrumbs.
Bake the peppers until they're softened and the cheese and breadcrumbs on top have begun to brown, about 30 minutes.
Sprinkle with green onion and serve.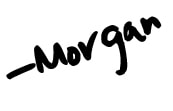 Get recipes delivered hot & fresh to your inbox!