We have a problem this time of year. Too often we feel as though the long, cold months require us to simply hunker down and endure; as though the holidays are just there to grin and bear. We find little actual joy in the most joyful time of the year, instead we stress over extended work hours and diminished refrigerator space, cluttered rooms when company arrives and empty wallets when it's time to buy presents.




This year, we have only 27 days between Thanksgiving and Christmas, so we're already thinking ahead. Stressing ahead. I'm writing "leftovers" posts and making up holiday gift guides before Thanksgiving. Black Friday is now starting a day early. Christmas music starts playing in department stores in October. October.

So sometimes it's good to cut out a few steps and expenses this time of year. It's good to cut back on waste. It's good to enjoy ourselves. And that's what this recipe is about– having fun, enjoying yourself, taking something old and turning it into something new, and not wasting those delicious turkey leftovers you slaved over just a few days before. That would be unforgivable.

Plus, there's deliciously cheesy polenta on top of this casserole. If that doesn't make you happy during this stressful season, I don't know what will.




Seriously, look at that. Doesn't that just warm you from your frozen head to frozen toes? (The "frozen" part only really applies if you live in northern US. Elsewhere, you might be basking in sunshine and wearing shorts for all I know. If this is the case, send me some warmth. Send it now.)

If you have to have guests over after Thanksgiving (but before your Thanksgiving frazzle-ment has worn off), serve them up some of this casserole using your leftover turkey and relax. More than anything else I've ever told you to do in the history of this blog, please just listen to me when I say you need to relax. In fact, forget about this casserole! Just have everyone eat leftovers as they are! Don't even warm them up! Don't even put them on a plates! Everyone can eat out of Tupperware! Just relax!

Okay, I went overboard there. Don't forget this Leftover Turkey Tamale Casserole– you want to make this casserole. It really is tasty and worth it. But once it's done, kick back and enjoy it.

Dishes? You'll get to them in a few hours; they're not going anywhere.




And if, by chance, you happen to read this before Thanksgiving itself, please savor your company. It's so easy to get sucked into every other part of the holiday and not really appreciate the time you get with friends and family. Those stores that are opening on Thanksgiving for "Black Friday" sales… they can wait. The best gift you can give your loved ones is your time and fond memories, anyway. In ten years, they won't remember the flat screen TV you bought them, but they will remember the Thanksgiving when you all played board games and laughed until you teared up. That's what we're supposed to be doing during this holiday season. Not stressing. Not running around. We're supposed to be spending time with each other (and stuffing our faces, of course). So whether you're carving up your turkey or whipping up this casserole today, do it with family. Relax. Enjoy it.

Oh, and Happy Thanksgiving/Hanukkah (early or belated as it may be when you read this) from yours truly.

Print
Leftover Turkey Tamale Casserole
---
Author:

Prep Time:

10 mins

Cook Time:

35 mins

Total Time:

45 minutes

Yield:

6

1

x
Category:

Main
Description
This Turkey Tamale Casserole is filled with flavorful ingredients to reinvent your Thanksgiving turkey leftovers!
---
Ingredients
Turkey Tamale Pie

1 tablespoon

olive oil

1

medium onion, chopped

3

cloves garlic, minced

1

(4 oz) can chopped green chiles

1 tablespoon

taco seasoning

3 cup

s cooked turkey meat, chopped or shredded

1

15-ounce can black beans, rinsed and drained
Juice of

1

lime

3/4 cup

enchilada sauce

1 cup

polenta

4 cup

s chicken stock
Salt and pepper, to taste

1

can sweet corn, drained

1 cup

shredded Monterey Jack cheese
Cilantro, to garnish (I used parsley because I was out of cilantro)
---
Instructions
Heat olive oil in a large pan over medium heat. Add the chopped onion and green chiles and cook until the onions are soft and translucent, about 3 minutes. Add the garlic and cook for an additional minute. Turn the heat down to low.
Sprinkle the cooked turkey with taco seasoning.
Add the cooked turkey, drained beans, lime juice, and enchilada sauce to the pan. If you'd like, you can add in a bit of the cilantro or a bit of cheese as well. Cook 3 minutes, stirring constantly. Pour the turkey mixture into a small casserole dish and set aside.
Rinse the pan used for the turkey mixture and bring the chicken stock to a boil. Add the polenta and cook over medium-low, stirring often. (Polenta splatters as it cooks, but if you stir often, you shouldn't have an issue.) After 10 minutes, stir in the canned corn. Cook for 10 more minutes, or until the polenta is smooth and thickened. Season the mixture with salt and pepper, to taste.
Preheat the boiler, and pour the prepared polenta on top of the turkey mixture in the casserole dish. Smooth with a spoon or spatula. Top the polenta with the shredded cheese and set in the oven until the cheese melts.
Sprinkle cilantro on top and serve.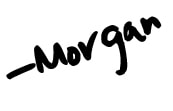 Get recipes delivered hot & fresh to your inbox!