Well, it's a few weeks into 2013 and, even though the holidays are over, doesn't it feel like we're still as busy as ever? I'm tempted to make pretty much everything in the crock pot these days, because it's just so easy and foolproof. Plus, the majority of food you can make in the crock pot is a lot less fattening, which might help us all out with that New Year's Resolution we so quickly forgot about (but it's not too late!)


That being said, I put together a list of 10 awesome Crock Pot recipes for you to try!  Some are healthy, some not so much, but all are delicious and easy to make.
1. 
Slow Cooker French Dip Panini by Good Life Eats. 
I'm so tempted to lick my screen it's insane.  Can we just pause for a second to recognize all of the amazing qualities of this recipe?  Juicy meat, garlic and herbs, melted cheese, crunchy bread, au jus…  oh man.  I'm about one million percent positive that I'm going to have to make this as soon as possible.
2.
Easy Mexican Chicken Soup in the Slow Cooker by Can You Stay For Dinner? 
My mom makes awesome crock pot chicken noodle soup, but I may have to steal her thunder and make some of this Mexican Chicken Soup for my family.  I love the flavors that come along with a good Mexican dish– cumin and chili pepper?  Yes please!– and to top it off, this is healthy!  Added bonus: the nutrition information is provided with the recipe.
3.
Crock Pot Cheesy Ravioli by Life as a Lofthouse.  
Sorry, Chef Boyardee… I'm no longer a college student, which means it might be time to retire ravioli from a can from my weekly menu.  It's hard to do, yes, because you were so easy to make and not horrible tasting, but you see, I have this recipe for Crock Pot Cheesy Ravioli now.  It's still easy to make, and it tastes a whole heck of a lot better.  You understand.
4.
Crock Pot Chicken Parmesan by The Country Cook.
  Ok, first of all let me say that there is no Parmesan in this Chicken Parmesan, which would be absolute heresy if it weren't for the fact that it has a ton of Mozzarella and I can add liberal amounts of Parmesan without fear of messing everything up.  The Country Cook explains that her family doesn't like Parmesan, so I can let it slide, and simply thank her for this really great recipe idea.
5.
Crock Pot Picadillo Stuffed Peppers by Skinnytaste.  
I love skinnytaste.  I was nothing short of obsessed with her recipes back when I was eating healthy and exercising last year.  It's a habit I'd like to get back into, but even if I didn't, I'd still make some more of the hundreds of recipes I've pinned from this site.  Whether you're trying to lose weight, trying to maintain, or really don't care about healthy eating at all, can you look at this recipe and not want to make it immediately?
6.
Crock Pot Spinach Artichoke Dip by Budget Savvy Diva.
  Maybe you're not trying to trim down on your waistline this year.  There are other places to cut down on– like your spending!  If your New Year's Resolution is to save some money, this recipe from Budget Savvy Diva is perfect for you.  It's not my personal New Year's Resolution, but I'll never say no to saving a few bucks– or Spinach Artichoke Dip!  Yum.
7.
Crock Pot Indonesian Chicken by LaaLoosh.
  If you've never had Indonesian food before, now's the time to change that.  This healthy, flavorful dish is begging for you to try it.  Nutrition information is included, and with only 5 minutes of prep time and 223 calories for a serving of 2 drumsticks, you just can't go wrong here.
8.
Slow Cooker Macaroni and Cheese by Simply Gourmet
.  Need a little comfort food in your life?  Here you go.  I'm not a huge fan of cottage cheese, but by mixing it with other cheeses in this slow cooker dish, you wind up with less calories than your average Mac 'n Cheese recipe, and tons of creamy deliciousness!  Genius.
9.
Crockpot Chalupas by A Pinch of Yum.
Lindsay of A Pinch of Yum says it best– "Well, you could certainly do one thing right now, and that would be shove your face in this."  You're right, Lindsay.  I could.  And I will.
10.
French Crock-Pot Lemon Chicken – Mijoté de Poulet au Citron by One Perfect Bite.
In my house, "Lemon Chicken" is chicken that has been soaked in lemon juice, coated in bread crumbs and spices, and pan-fried.  However, Lemon Chicken to most means something more like this recipe.  I understand why; this sauce sounds divine!  Into my "Must Cook" file, it goes.
Enjoy!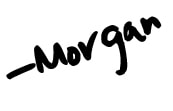 Get recipes delivered hot & fresh to your inbox!