I have a confession to make.
I'm usually pretty awesome with self-control when I put my mind to it.  Sure, I have my faults, but in general, I have the willpower of a monk.
But there are other times; dark times; times when my self-control is reduced to that of a 4 year old.  If that 4 year old also had seriously impulsive tendencies, and was, for some strange reason, let into a candy store without any adult supervision, that would probably be more accurate of an analogy.
These times don't happen often, but they most certainly always occur when I smell the alluringly sweet aroma of perfectly balanced chocolate and hazelnut overflowing from an opened jar of creamy goodness.  With just one breath, all of my previously mentioned iron-clad willpower is reduced to a damp cardboard box, trampled by reckless abandon.  I grab a spoon, huddle in a dark corner where no one can see me, and swat away feelings of guilt as I shove my face full of sugar and modified palm oil.  Oh, Nutella.
That being said, after perusing the Internet yesterday, I realized that I was bookmarking Nutella recipe after Nutella recipe.  It just didn't seem fair that I was keeping all of these delicious inspirations to myself, so out of the kindness of my Nutella-loving heart, I put this "Link Love" together for you to enjoy.  If you actually have read all of this introductory rambling, I'll admit, I'm surprised.  Go!  Be free to explore the wondrous things you can create with Nutella, and try not to salivate on your keyboard!

Nutella Frangelico Ice Cream Sandwiches by Buttercream Blondie.  I don't even know what to say… except that I will be making these immediately, and you should, too.  Look at them.  Just look at them.
Raspberry-Nutella S'mores by Recipe Boy.  There are a few questions to be asked about this:  One, why haven't I ever thought to make S'mores with Nutella?  Two, why haven't I ever thought to make S'mores with raspberries?  And three, Recipe Boy is 11 years old… how can I stop myself from being jealous of the coolness/food-genius of a middle-schooler?   I just want to give him a high-five, and then politely ask him to make me one of these fantatic creations.
Nutella Cheesecake by Nigella Lawson.  Nigella is my idol, and if you check out this Nutella Cheesecake, she'll be yours, too.  This recipe is no less impressive in result than you'd expect from the English food writer, but it's ridiculously easy to put together.  You can substitute your normal graham cracker, Nilla wafer, or whatever else you'd prefer for the digestive biscuits in the crust if you live somewhere where they aren't available.
Nutella Brownies by My Baking Addiction.  Decadent brownies packed with Ferrero Rocher candies, topped with Nutella Buttercream.  This is like the holy grail of desserts, right here.
Nutella Shots.  I don't know where this recipe originally came from, despite twenty solid minutes of trying to track it down.  If you happen to know the original source, let me know, so I can credit them for this amazing contribution to the drinking members of society.  Shots that taste like Nutella, and use actual Nutella?  TGIF.
Nutella Baklava by Epicurean Mom.  Nutella, various nuts, and phyllo dough come together in this creative and mouth-watering dessert.  Flaky, creamy, crunchy, and delicious.
No-bake Nutella Cookies by The Kitchn.  These no-bake cookies remind me of the ones my mom makes every Christmas, but with Nutella.  Those cookies are my favorite cookies in the world, so I'm going to go ahead and guess that these ones, with the addition of Nutella, are just insanely good.  I'll have to whip up a batch and report back to you– you know, for research's sake.
Homemade Nutella by Brown Eyed Baker.  What's better than a recipe using Nutella?  A recipe for Nutella.  This amazing recipe also doesn't have any of that modified palm oil in it, so you can feel better about indulging.
Braided Nutella Bread by Koko Cooks.  Can this possibly taste as amazing as it looks?  I think we all know the answer, but I'd like to know for sure.  If you have a stand mixer, you should probably consider making me a nice loaf of Nutella Bread for my birthday next month.  I'm not good at subtle hints, so there you go.
Nutella Swiss Roll by Food Recipes HQ.  I saw this one on Reddit right before posting, and had to add it in.  I've yet to attempt to make a Swiss Roll, but Daniela's post has given me a little confidence boost about my ability to do so.  I think this new-to-me technique makes a great excuse to eat test out a recipe using Nutella.
I hope you enjoy!  Let me know if you try any of these out!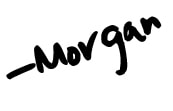 Get recipes delivered hot & fresh to your inbox!