Hey cocktail connoisseur!  Are you as obsessed with dedicated to finding new great cocktails as this libation-loving lady right here?  If not, well, feel free to go check out some other recent posts in the Food section, because this post is about to get all sorts of saucy.  We're talking Summer Cocktails today– the best that the internet has to offer.
Now, I don't know about you, but every day it breaks 70 degrees I'm ready for a cool drink in my hand– one that preferably has a little more of a kick to it than a glass of ice water.  After all, what in the world could be better than an icy margarita or cold glass of sangria as you sit out in the sunshine?  To help you mix things up in the mixology department, I've put together this list of 9 great summer cocktails for you (and I) to enjoy.  Trust me when I say I'll be mixing these up ASAP.  It is Friday, after all.

Iced Green Tea Mojito by Skinny Taste.  I'm not even a huge green tea fan but let's be honest here, the green tea and mojito flavor combination must be out of this world.  I definitely can imagine myself sipping one of these by the pool, and they're pretty forgiving in the calorie department, so I wouldn't even have to feel bad about it.  Wins all around.
Key Lime Pie Mojito by Day Dreamer Desserts.  I'll let you in on a secret: if a cocktail has the words "cake", "brownie", "cheesecake", or "pie" in the title, I instantly love it.  Pshaw to all of you cocktail purists and nay-sayers– my favorite desserts are the the ones that get me a bit tipsy.  Key Lime Pie Mojito you say?  Well, I'll take two.
Pineapple Upside Down Cake Daiquiri by Slim Pickins Kitchen.  Re-read the description from above, but replace "Key Lime Pie Mojito" with "Pineapple Upside Down Cake Daiquiri".
Spicy Tequila Sunrise by Gimme Some Oven.  Adding jalapeno to a tequila sunrise and replacing the grenadine (or creme de cassis) with pomegranate juice is just genius.  Tell me this doesn't scream summer!
Frozen Irish Coffee by Sugar Magnolia Photos.  As an avid frozen coffee fan, I can't begin to tell you how exciting this is.  In fact, I'm pretty compelled to go make a spin-off recipe very soon.  In the mean time, enjoy this recipe!
Sour Apple and Pear Sparkling Sangria by My Life as a Mrs.  I never would have thought of a Sour Apple Sangria (however obvious it now seems) but my gosh does it sound right up my alley.
Skinny Sunrise Cocktails by Iowa Girl Eats.  These delicious-looking cocktails are only 145 calories per serving, so you can drink them without having bikini anxiety.  It doesn't get better than that.
Blackberry Sage Spritzers by Joylicious.  Ever since I tried my first Strawberry-Basil cocktail, I can't get enough of fruit and herbs.  Blackberry and sage is no exception.  Watch out, though, once you try a new flavor combination like this one, it could become an obsession!
Peach and Honey Sangria Slushies by Snappy Gourmet.  There's nothing better than an alcoholic slush on a hot day.  That is, unless it is a sangria slush.  With peach.  And honey.  Oh, hold me…
I hope you enjoy all of these awesome recipes.  Let me know which are your favorites!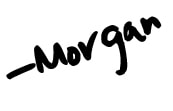 Get recipes delivered hot & fresh to your inbox!