I know this may come as a shock, but despite my serious love for all things edible, I'm really not the biggest fan of sweets. (Or perhaps that's not news to you if you've read my S'mores Treats post, but I digress.) While the majority of women I know are ripping open packages of chocolates and chowing down on ice cream treats, you're more likely to find me hoarding a bag of something salty and licking my fingers unashamedly afterwards. That's not to say I dislike desserts and sugary snacks, but they're just not my first choice…. usually.




However, every once in a while, a little chocolate-flavored morsel finds its way into my life and an obsession takes root, and despite all odds, I actually pass up my beloved salty foods for a few bites of bittersweet. Of course, this just happened to me (or else this all would be somewhat pointless) and I'm looking to pass on the infatuation to you. Ladies and gentlemen, meet the latest tastebud culprit in my life– Loaded Chocolate Pretzel Bites.

I originally made these as a treat for James, since his favorite candy bar is Take 5 and he is much more of a sweets-fiend than I am. He absolutely loved them, but if we're being honest here, I probably ate 10 times more of these things than he did. I try to be good at sharing, but it's just so hard sometimes, especially when what you're supposed to be sharing is a combination of dark chocolate, pretzels, dulce de leche caramel, peanut butter, and a light sprinkle of sea salt. I'm swooning just telling you about them. Hold me.




In all seriousness, these are spectacular and have put me back on the sneak-a-treat-every-chance-you-get train. My family, who all are slightly over-dramatic and want me to get rich so I can buy them cars and private jets (or something like that) keeps telling me that I need to go into business with these, but it makes much more sense for me to just give you the recipe since… you know… that's what I do.

While you can eat these at room temperature, I really suggest eating them cold. I may be a little biased since I like to put my pop-tarts in the freezer, but I promise you that these taste (and hold up) best when they're chilly. If you're making them for a party, just throw them in the freezer at least an hour ahead of time and they will be fine sitting out when you serve them.

Print
Loaded Chocolate Pretzel Bites
---
Author:

Prep Time:

25 mins

Total Time:

25 mins

Category:

Dessert
Description
Dark chocolate, dulce de leche caramel, peanut butter, pretzels and sea salt come together for one of my favorite sweet treats. You've got to try them yourself to believe how good they are!
---
Ingredients
1 bag round butter snap pretzels*
1 can dulce de leche
1 cup creamy peanut butter
16 tablespoons unsalted butter
10 ounces bittersweet chocolate, at least 50% cacao
2 tablespoons corn syrup
Sea salt, to taste (optional)
---
Instructions
Spread dulce de leche on one side of half of the pretzels, and spread peanut butter on one side of the other half of the pretzels. Sandwich them together.
Melt the butter in a large, microwave-safe bowl on high power for about 1 minute. Remove the butter from the microwave and add the chocolate and corn syrup. Let the mixture stand for a minute, allowing the heat from the melted butter to begin to melt the chocolate. Then stir the mixture until completely melted and combined. If the mixture doesn't completely melt, continue to microwave on 50% power for 20 second intervals.
Dip one pretzel sandwich at a time into the chocolate mixture and remove it by scooping it out on the tines of a fork. With the pretzel sandwich still on it, gently slide the fork on the bowl rim to allow any excess chocolate to drip back into the bowl. Place the coated pretzel sandwiches on a baking sheet lined with parchment paper or in containers where they will not touch each other.
After all of the pretzel bites have been coated, lightly sprinkle a very small amount of sea salt over the tops. You may find that adding sea salt is unnecessary, depending on how salty your pretzels were. Place the pretzel bites in the freezer for at least an hour and store in the freezer until ready to eat.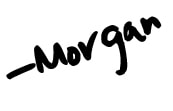 Get recipes delivered hot & fresh to your inbox!