Good things come in small packages.  Case and point: Juicy meatballs blanketed in tomato sauce and melted mozzarella, all rested between mini pepperoni and asiago sprinkled buns.
When you can fit something so mouth-watering in the palm of your hand, you can't help but crave it for dinner.  Or lunch.  Or post-lunch-pre-dinner snack.  Or in the middle of the night.  Or as part of a party platter.  Meatball Sliders know no bounds.
Some people strive for simplicity in the kitchen.  Others like to make every aspect from scratch.  I personally usually find myself somewhere in-between, so these Meatball Sliders with Pepperoni-Asiago Buns use homemade meatballs, super-quick sauce from crushed tomatoes, and buns baked from frozen bread dough.  The best of both worlds.  Feel free to adjust to your liking, though; I won't tell anyone if you decide to pop open that bag of frozen meatballs that you happen to have laying around.  (That is, as long as you know that homemade meatballs are the best.)
Despite the shortcuts I take in putting these together, they sure aren't short on flavor.  Make them once and your friends/family/neighbors who always happen to "just drop by" around dinner time will be begging you to add it to your regular rotation.  I made these for James and my friend Emily, and they could not get enough of them.  Emily kept telling me that she had eaten too many as she walked back into the kitchen to grab another.  I feel ya, girl.
Print
Meatball Sliders with Pepperoni-Asiago Buns
---
Author:

Prep Time:

30 mins

Cook Time:

30 mins

Total Time:

1 hour

Yield:

15
Ingredients
15-18 Italian meatballs (recipe here, or store bought)
6 oz fresh mozzarella, thinly sliced
Small basil leaves, to garnish
For the Tomato Sauce:
2 tablespoons olive oil
2 cloves garlic, minced
1 (28 oz) can crushed tomatoes
Salt and pepper, to taste
3 leaves fresh basil, chopped
1/2 teaspoon dried oregano
1/8 teaspoon sugar
For the Pepperoni-Asiago Buns:
1 lb bread dough, thawed according to package directions
1/3 cup sliced pepperoni, chopped
1/2 cup asiago cheese, grated
---
Instructions
Prepare meatballs according to recipe or package directions. Set aside.
Heat olive oil in a medium saucepan over medium-high heat. Add garlic and saute until golden and fragrant, about 2 minutes. Add the remaining ingredients and simmer, uncovered, until thickened, about 15 minutes. Use an immersion blender, if desired, to get a smoother sauce.
Add meatballs to sauce and toss. Keep at low heat until ready to use.
Preheat oven to 375 degrees F. Line a baking sheet with parchment paper.
Slice the bread dough into 15 pieces. Roll into balls and place on the parchment paper.
Sprinkle the dough with the pepperoni and asiago. Bake until golden and baked through, about 15-20 minutes.
Cut the buns in half and place a sauced meatball on top of each bottom half. Place a slice of mozzarella on top of each. Broil until the cheese begins to bubble and brown.
Sprinkle with small basil leaves and top with the top half of the buns. Serve warm with extra sauce on the side.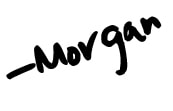 Get recipes delivered hot & fresh to your inbox!