You would think that a dish called "Mongolian Beef" would be, well, a Mongolian meal made of beef.  But we apparently have a tendency to just name things on a whim around here, and Mongolian Beef has absolutely nothing to do with Mongolian methods of cooking. Nada. Instead, it resembles the Americanized versions of Chinese food, which, of course, aren't all that similar to the type of food you'd actually get in China.
Luckily, I'm not a stickler for recipe names (I've taken plenty of liberties myself), as long as it's brimming with delicious, balanced flavors, and that is exactly what you get with Mongolian Beef. This easy-to-make version of the popular takeout dish is healthier than the kind you'd typically order, but still has plenty of thick, savory sauce and juicy flank steak to make it a definite dinnertime hit. Call it whatever you want, but eat it ASAP.
To make Mongolian Beef, the first thing you need is, obviously, beef. As I mentioned before, I like to use flank steak. Flank steak is lean, boneless, and a "value cut", making it great for a sauced and stir-fried dish. However, plenty of other lean and inexpensive cuts will work, such as skirt steak or hanger steak. If you can only get a large cut of meat, don't forget that you can always cut off the amount you want to use and freeze the rest to use later.
With flank steak being so lean, I have to make sure that I don't overcook it, or else it will wind up chewy and stringy. By cutting the flank steak into thin, bite-sized pieces, coating them in cornstarch, and quickly stir-frying at a high heat, I'm able to get a nicely browned exterior without drying the steak out. Cornstarch is a must here, as it has some very important functions in stir-frying: it helps seal in juices from the protein, it helps thicken sauces, and it creates a crisper crust. A lot of people ask about substituting flour for cornstarch in stir-frying, and while it will technically work, I highly suggest going out and buying some cornstarch to keep in your kitchen. Not only will you wind up using it for your takeout-from-home recipes, but it's also key for Chewy Chocolate Chip Cookies and thickening all sorts of simple sauces, like Herb Butter Sauce for Parmesan Crusted Chicken.
Once the beef is coated in cornstarch, we can focus on the sauce. It's made of some simple ingredients that you likely already have on hand: water, dark brown sugar, and low sodium soy sauce. That's it! Along with the cornstarch and a bit of ginger, garlic, and crushed red pepper flakes, you've got a surprisingly super-flavorful sauce without having to fill up your shopping cart with a crazy amount of ingredients. For some added crunch and oniony flavor, I add in some scallions, which also give the dish its signature pop of green. Feel free to throw in some vegetables if you'd like, like red bell peppers or broccoli, for an extra boost of vitamins.
When you try out the recipe, don't forget to take a photo and tag #hostthetoast on Instagram or Twitter to show off your better-than-takeout dinner! I can't wait to see how tasty yours turns out!
Print
Mongolian Beef
---
Author:

Prep Time:

15 mins

Cook Time:

8 mins

Total Time:

23 minutes

Yield:

4

-

6

servings

1

x
Scale
Ingredients
1

pound flank steak, sliced into thin, bite-sized pieces

1/4 cup

cornstarch, divided

1 tablespoon

oil

1/2 teaspoon

ginger, minced

3

cloves garlic, minced

1/2 cup

low sodium soy sauce

1/2 cup

water

1/2 cup

dark brown sugar

1/4 teaspoon

crushed red pepper flakes (optional)

1

bunch green onions, sliced into

1

–

2

" sections
Rice or rice noodles, to serve.
---
Instructions
In a large, sealable freezer bag, combine the sliced flank steak and cornstarch. Seal, shake, and toss until the flank steak pieces are evenly coated in the cornstarch.
Heat 1 tablespoon of oil in a large, heavy bottomed skillet over medium high heat. Once hot, add in the beef pieces and stir-fry until browned, about 2-3 minutes. Remove the beef from the skillet and set aside.
In the same skillet, add in the ginger and garlic. Cook until fragrant, about 30 seconds. Pour in the soy sauce, water, and dark brown sugar, and stir until well combined and the sugar has evaporated. Cook until the sauce slightly thickens, about 3 minutes, add in the crushed red pepper flakes, and then add back in the beef. Bring the mixture to a boil, stir, and add in the green onions. Cook for an additional minute and then serve over rice or rice noodles.
---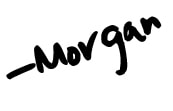 Get recipes delivered hot & fresh to your inbox!