You've got a fridge full of leftovers and you don't know what to do with them.  You're thinking you could turn them into a sandwich, or maybe make empanadas, or turkey noodle soup, or perhaps you'll make a casserole with all of your leftover turkey.
But while there are a ton of ways to use up turkey, what are we to do with the crazy amount of cranberry sauce that's left sitting in the fridge?  You can only spread so much on your turkey and stuffing sandwiches, after all.
My favorite way to use up cranberry sauce is to put it in sweets.  We don't usually think of using cranberry sauce unless we're smothering our turkey in it, but it makes the perfect sweet and tart addition to your desserts.  While it doesn't work well in cookies (I've tried), cookie bars turn out wonderfully.  Oatmeal, dark chocolate, white chocolate, plenty of brown sugar, and luscious cranberry sauce all come together in these delicious bars that you won't be able to get enough of!

If you're worried about eating all of these Oatmeal Chocolate Cranberry Bars so soon after gorging yourself on your Thanksgiving feast, just cut them up and freeze them for later!  OR you could always make them and bring them into the office to share with your coworkers.  Especially if you happen to work with me, wink wink.

The Oatmeal Chocolate Cranberry Bars are great for using up leftover cranberry sauce, but honestly, they're even worth making a whole 'nother batch for (especially if it's Raspberry Cranberry Sauce).  Who doesn't love cranberries and chocolate in the winter?  These would definitely make a fun and unique addition to your Christmas cookie exchange!
Print
Oatmeal Chocolate & Cranberry Bars
---
Author:

Prep Time:

15 mins

Cook Time:

35 mins

Total Time:

50 minutes

Yield:

20

1

x
Ingredients
2 cup

s old fashioned oats

2 cup

s all purpose flour

1 cup

brown sugar, packed

1 teaspoon

ground cinnamon

1 teaspoon

baking soda

½ teaspoon

salt

1 cup

(

2

sticks) cold unsalted butter, cut into pieces

1

–

2

cups cranberry sauce

1 cup

white chocolate chips

1 cup

dark chocolate chips

1/4 cup

heavy cream or milk, divided, to thin chocolate for drizzling
---
Instructions
Preheat the oven to 350 degrees F. Spray a 12 x 8″ baking pan with nonstick spray and line with parchment paper.
In a large bowl, whisk together the oats, flour, brown sugar, cinnamon, baking soda, and salt. Mix in the butter, cutting it in until all of the crumbs are pea-sized or smaller and can be pat together easily into a crust.
Add slightly more than half of the oat mixture to the prepared baking pan and press down evenly to create the bottom layer of the oatmeal bars. Spread the cranberry sauce in a thin layer on top.
Sprinkle the remaining oatmeal mixture on top and then sprinkle with about a third of the white chocolate and dark chocolate chips. Bake 25-30 minutes, or until the oatmeal bars are golden brown and cooked through.
As the bars cook, prepare the chocolate for drizzling. Melt the dark chocolate and white chocolate separately using your preferred method. I personally use the double-broiler method, which entails adding 2 inches of water to a pan and placing a larger, heat-safe metal bowl over the top so that the water does not touch the bowl. Then, the pan is heated over low heat and the dark chocolate chips and about 2 tablespoons of milk or cream are added to the bowl on top. Stirring often, allow the chocolate to melt completely, and then transfer to an icing bottle. Repeat with the white chocolate chips.
After the bars have finished baking, remove from the oven and drizzle the dark chocolate over them, and then do the same with the white chocolate. Let the chocolate set and the bars cool completely in the pan. After they come to room temperature, refrigerate for at least 30 minutes.
Remove from the pan by pulling up the parchment paper lining, and then cut into bars.
Serve immediately or cover and refrigerate/freeze. If freezing, thaw at room temperature before serving.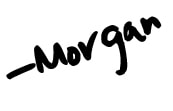 Get recipes delivered hot & fresh to your inbox!