Peanut butter, chocolate chip cookie dough, milk chocolate, and gooey roasted marshmallows come together in these (nearly) no-bake bars for a treat that will more-than-satisfy your sweet tooth.
Trust me on that one.  James has the biggest sweet tooth out of anyone I know (pretty sure he thinks that 3 Oatmeal Creme Pies count as a balanced meal) and these were like ambrosia in bar-form for him.
Ambrosia as in the food of the Greek gods, not the retro salad.
These Peanut Butter & Cookie Dough S'mores Bars remind me of all of my most-loved treats from my youth– the Reese's cups I'd sneak from my dad's "secret" stash of candy; the chocolate chip cookie dough I'd beg my mom for bites of while she lectured me about eating raw eggs; the sticky s'mores I'd get all over my face and fingers on warm summer nights.
The Bars are like all of those bits of nostalgia, transformed into something new but just as enjoyable.
I had originally planned on saving this post for next week, but since Robin Williams' passing I feel like we all could use something to help us recover from that swift kick to the childhood.
Something that takes us back to those nights where we shoveled sweets in our faces and watched Aladdin, or Mrs. Doubtfire, or Hook, or Jumanji, or Patch Adams, and laughed as Williams' characters taught us to deal with the hard times with a little humor– a message that spoke to us when we were 5, and to our grandparents who were in their 50s (and watching with us as they fed us all of those treats, no doubt).
I feel like we all have to sometimes act like little kids again, and forget about what responsibilities and tasks we've got on our shoulders, or who is taking us seriously, or whether or not something has too much sugar (we used to eat Pixie Stix, for goodness sake)!
On a slightly related note, these are pretty sweet– in a good way, though!  I recommend that you cut them into small portions, and I have to warn you that they are so tasty that you might find yourself eating a quarter tray of them regardless (ahem, James, ahem).
Or finding excuses to eat large pieces of the leftover bars for breakfast.  (I may or may not know this from personal experience).
But no matter how you eat them– in big or small pieces, after dinner for dessert or in the morning as a sweet pick-me-up– please just do it with a smile on your face, a fully charged sense of humor, and happiness in your heart.  That's all I ask.
Print
Peanut Butter & Cookie Dough S'mores Bars
---
Author:

Prep Time:

1 hour

Total Time:

1 hour

Yield:

20

1

x
---
Scale
Ingredients
For the Peanut Butter Graham Cracker Layer:
1/2 cup

creamy peanut butter

1/2 cup

butter

1/2 teaspoon

vanilla extract

1 cup

graham cracker crumbs

1 cup

powdered sugar
For the Chocolate Chip Cookie Dough Layer:
1/2 cup

unsalted butter, softened

3/4 cup

brown sugar

1 teaspoon

vanilla extract

2 cup

s all purpose flour

1

(14 oz) can sweetened condensed milk

1 1/2 cup

s milk chocolate chips
For the Milk Chocolate & Peanut Butter Layer:
1 1/4 cup

milk chocolate chips

1/4 cup

creamy peanut butter
For the Marshmallow Layer:
1 3/4 cup

s mini marshmallows
---
Instructions
Start with the Peanut Butter Graham Cracker Layer.
Line a 9 x 9″ or 9 x 13″ pan with aluminum foil. Spray the foil with nonstick spray.
In a small, heavy bottomed sauce pan over medium heat, combine the 1/2 cup butter and 1/2 cup peanut butter. Melt and mix together until well-combined and remove from heat.
Stir in the vanilla extract, graham cracker crumbs, and powdered sugar until evenly distributed. Pour the mixture into the foil-lined pan and smooth and spread until even. Place in the refrigerator.
Prepare the Cookie Dough Layer.
In a large bowl, beat together the butter and brown sugar until fluffy. Then mix in the vanilla extract.
A bit at a time, alternate adding in the sweetened condensed milk and the flour, mixing constantly. Once combined with no large balls of flour remaining, fold in the chocolate chips.
Remove the pan from the refrigerator and press the cookie dough into the pan, on top of the peanut butter layer.
In a microwave safe bowl, combine 1 1/4 cup chocolate chips and 1/4 cup creamy peanut butter. Microwave in 20 second intervals, stirring in between each time, until well combined. Pour evenly over the cookie dough layer. Top with the mini marshmallows.
Refrigerate for 30 minutes.
Set your oven to a high broil and put the pan in for about a minute, or until the marshmallow begins to brown, watching carefully.
Refrigerate again until ready to serve. When ready to serve, pull the bars out by the aluminum foil, peel down the foil, and cut as desired with a sharp knife. (Tip: the longer they're refrigerated, the better they stay together when cutting).
---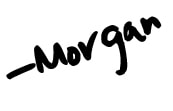 Get recipes delivered hot & fresh to your inbox!