Apparently I have bad writer's block today because all I have been able to think of for the past hour or so to start this post off is "Pizza is great." Blogging gold, right there.

I'm trying to get these posts up in time for the Breaking Bad theme menu, because of course I realized only 2 days ago that I should do a Breaking Bad post series in honor of Sunday's season premiere. That being said, forgive me if today's posts seem like I'm rushing them. I am. But it's the recipes that really matter, right? For today, at least, let's go with that.




I decided that Pizza Dip would be a fitting addition to a Breaking Bad theme party because one of Bryan Cranston's favorite Breaking Bad moments is the roof pizza scene. You might remember that Walter White's pizza is uncut, as is the pizza Jesse and Badger get at a party in Season 4, which could be some sort of deep meaningful symbolism or just attention to detail from the writers. Regardless, I decided to make a pizza that you could eat without cutting, so a delicious Pizza Dip is what we get.

Pepperoni was my topping of choice because that's what we see in the roof pizza scene, but you could top it with anything your heart desires, so if you're not here because of Breaking Bad, you might as well go wild with toppings. I think my next batch I will add black olives or try to make a white pizza version!


Print
Pizza Dip
---
Author:

Category:

Appetizer
Description
This Pizza Dip is the perfect addition to any party! You can get creative with toppings or keep it simple, but just make sure you make enough for everyone– this hot dip will be the hit of the party! Adapted from Guy's Big Bite.
---
Ingredients
For the Pizza Sauce:*
1 tablespoon

oil

1

28 oz can fire roasted tomatoes (crushed or diced works)

1

small onion, finely chopped

3

cloves garlic, minced

1 teaspoon

dried oregano

1 teaspoon

dried parsley

1 teaspoon

dried basil
Dash of red pepper flakes
Salt and pepper, to taste
For the Bottom Layer:
8 oz

cream cheese, softened

1 cup

ricotta cheese

1/3 cup

parmesan cheese, grated

1

egg

1

clove garlic, minced
Salt and pepper, to taste
For the Top:
1 cup

buffalo mozzarella cheese, chunked

1/3 cup

parmesan cheese, grated
Mini pepperoni (or mushrooms, peppers, olives, sausage, onions, etc) to top
---
Instructions
For the Sauce:
Pour the contents of the tomato can into a blender or food processor and blend until the tomatoes are broken up, but it should not be entirely smooth.
In a large, high-walled pan over medium heat, add the oil.
Once hot, add the onion and saute until translucent. Then, add the garlic and red pepper flakes and cook for about a minute more, or until the garlic just begins to brown.
Pour in the blended roasted tomatoes and reduce to a simmer for 30 minutes, or until the sauce has thickened up. Then, add the seasonings and simmer for 20 more minutes. Taste and adjust seasonings to your liking.
For the Bottom Layer:
Preheat the oven to 350 degrees F
Mix all of the ingredients in a large bowl, and then spread evenly into a 12-inch cast iron skillet or a baking dish.
Putting it Together:
Pour the sauce evenly on top of the bottom layer, and then top with the buffalo mozzarella. Bake for 20 minutes, and then remove from the oven. Sprinkle the remaining Parmesan cheese on top and add your toppings. Bake for another 15 minutes, or until all of the cheese is melted and golden. Serve immediately with french bread, thick breadsticks, pita, or bagel crisps. Keep the dip warm as long as possible, as the cheese thickens as it cools and you may need to spoon the dip at that point (but it still tastes great).
* Note: Feel free to use store-bought sauce if you'd like to save time. Of course, homemade is better, but if you have to simplify I won't hold it against you. Promise.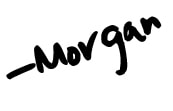 Get recipes delivered hot & fresh to your inbox!