There comes a time in everyone's life where they decide that they would like to throw a little get-together with food, drinks, and friends. It sounds so fun! They just can't wait for the day to arrive.

But on the day of, about an hour before guests arrive, they're frazzled and in freak-out-mode from everything that has gone wrong in preparation for the party. (Trust me, things go wrong. Either they forgot to buy ice, or the appetizers didn't turn out, or something is taking longer to cook than it should– or all three…)




I know it doesn't just happen to me, so I really hope you are nodding your head and "mmhmm"-ing as you read. However, we learn from our mistakes and adjust accordingly. We learn that simplicity is the way to go more times than not, because food and drinks don't have to be complex to be tasty, elegant, and impressive.

These Quick and Easy Prosciutto Wrapped Breadsticks are a great example of something you can make in a pinch, that really requires no cooking skill or stress. What's even better is that they offer contrasting flavors and textures (the crunchy breadstick, creamy goat cheese, peppery arugula, salty prosciutto, and a hint of citrus from the lemon juice) that make them well-balanced appetizers and a wonderful pairing for cocktails or wine. You can also serve these as a side for big pasta dishes for a bit of flair that requires very little effort!

Print
Quick and Easy Prosciutto Wrapped Breadsticks
---
Author:

Prep Time:

10 mins

Total Time:

10 mins

Category:

Appetizer
Description
These Prosciutto Wrapped Breadsticks are extremely simple to put together, which makes them great appetizers for when you have guests over!
---
Ingredients
1 pack frozen or refrigerated breadsticks, cooked according to directions (denser, skinner ones work better here than big, soft breadsticks)
½ lb prosciutto
½ lb baby arugula
8 oz herbed goat cheese, softened
1 teaspoon lemon juice
1 teaspoon extra virgin olive oil
---
Instructions
Smear each cooked breadstick with the goat cheese down one side. It doesn't have to look beautiful or be even, it just has to be good enough to keep the arugula and prosciutto on.
Toss the arugula in the lemon juice and olive oil until lightly coated. Place about a handful of baby arugula leaves atop the goat cheese coated side of the breadstick and gently push them into the goat cheese.
Wrap the breadstick with the prosciutto. It helps to hold the prosciutto diagonally as you wrap so that one slice will cover the length of the breadstick. Lightly press the prosciutto into the goat cheese so it sticks to the breadstick as you wrap.
Enjoy!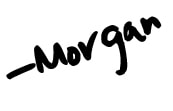 Get recipes delivered hot & fresh to your inbox!