It's that time of the year again. The time of the year when the pool is closed and lonely in the backyard; when your favorite pair of shorts are packed neatly away; when no matter how much you smash, squish, and shove down the damp, decaying leaves, you still fill 20 trash bags a day.
While that idea may send a shiver up your spine, just a few days into the season, it's nearly impossible not to fall back in love with Fall. Pumpkin spice, warm bowls of soup, Halloween parties, Thanksgiving, the World Series, apple cider, and football are just a few of the joys of the season. The summer's Instagram-filtered beach pictures can't compare to the sight of vibrantly colored leaves you're going to get from your own backyard this month. When the air is so crisp you can taste it, even raking doesn't seem so unbearable anymore.
Every year, the Midtown Village Fall Festival celebrates all of these awesome autumn delights. This year, the 7th Annual Midtown Village Fall Festival spanned much of 13th street—all the way from Locust to Chestnut—making it the largest yet. Dishes and drinks from local restaurants, karaoke, a mechanical bull, and craft tents guaranteed a fun time in the spirit of the season. I decided that I would go when my good friend Elysse told me there would be a Beer Garden. I didn't make it out to some of Philadelphia's larger Oktoberfest events, but it seemed I didn't miss out on the celebration after all!
But when we arrived, Elysse and I didn't see much that resembled an Oktoberfest. All of the food and drinks looked delicious, but I was a woman on a mission and would not rest until I had some genuine German nourishment. Alright, alright. I did stop to try the Blood Orange Margarita from Lolita's and the Vodka Spiked Basil Lemonade from Barbuzzo, but I did it for your sake, not mine. That's believable, right? I'll post inspired recipes soon so you can enjoy these citrusy, refreshing drinks from the comfort of your own home. Promise.
Post-cocktails, I was frantically running around 13th Street again. After fifteen more solid minutes of searching, it seemed that I had been misinformed. Where was the Oktoberfestbier? The Knackwurst? The crowd pushed us down Drury Street when Elysse begged me to give up and go to McGillin's Olde Ale House for a drink. I turned in defeat toward the bar. It took me only a few seconds to notice a sign that read "Beer Garden" that hung right in front of my face. Finally! An Oktoberfest celebration!
…Well, it was kind of an Oktoberfest. The beer garden was full of people playing Jumble Towers and Uno, a lot of beer, and picnic-table outdoor seating, but there wasn't any German food and most of the beer served wasn't actually German. Over at the beer tents, there were bartenders dressed in costume lederhosen and dirndl, but again there weren't many German beers to choose from. Still, it was exciting, and I barely remembered my craving for German food after a few minutes inside. Maybe I didn't remember because after five or six drinks I didn't remember much of anything, but I'd like to say it was the taste of fantastic beer and cocktails that distracted me.
One thing I do vividly remember is that Elysse ordered McGillin's Famous Pumpkin Bombs for both of us and they were, by far, my favorite part of the day. If you like pumpkin beer and easy recipes, you seriously have to try these. They didn't last long enough to get a good picture, so you'll just have to trust me, Elysse, and the people at McGillin's this time.
McGillin's Famous Pumpkin Bombs
Ingredients:
¾ pint of Pumpkin Ale
½ shot of Captain Morgan
½ shot of Pumpkin Smash
Directions:
1. Pour half a shot of Captain Morgan and half a shot of Pumpkin Smash together in a shotglass.
2. Drop or pour the shotglass into the Pumpkin Ale and chug a'la Irish Car Bomb or sip to enjoy the fall flavors.
I got some great ideas for refreshing cocktail recipes to share with you in the next few days and I had a fun, not-so-sober time with Elysse, but I was left craving Bratwurst and good German beer when I got home. That's when I remembered that I still had leftover pretzel-bread rolls, and decided to take matters into my own hands. You can read more about how to have your own Oktoberfest (any time of the year) at home in my next post, The Quest for Oktoberfest Part II: Bratwurst Sliders and 3 German Beers. In the mean time, sling back those Pumpkin Bombs, pumpkin-lovers. You'll thank me for this one.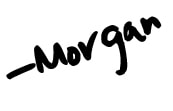 Get recipes delivered hot & fresh to your inbox!