Usually, I try to resist the urge to whip up homemade baked goods. This is because:
Not every attempt in my kitchen is a victory
Baking is a science, and that was never my strong suit
1 + 2 = higher chance of failure than I feel comfortable with
I mean, really. With baking, there's no, "Oh, I'll just add a splash of this and a dash of that to even out the taste." Instead there's, "I spent all day working on this, the batter seemed fine, I followed the directions exactly, and my cake turned out flat as a pancake / exploded / caught on fire / is responsible for a global epidemic." Or something along those lines.




And I won't lie to you, that is exactly what happened the first time I attempted this cake. Well, not exactly, but you get the idea.

(But don't worry, I figured out what I did wrong, and now it couldn't be easier to put together– even for an incompetent baker like myself.)


I've been so eager to make pumpkin-flavored-everything because, well, that's what people who love food do this time of year. All of us. You're included in this blanket statement because you're most definitely going to make this cake. You have to.

Anyway, I was extremely shocked at how easily the batter came together. It was almost as easy as using boxed mix, but with about fifty times more pride. I patted myself on the back because I could just tell it was going to turn out perfectly, even with the modifications I made from other recipes I sourced from around the web. I would be the next master baker. I was on top of the dessert world. People would go crazy for this cake…

…aaaaand then I messed up the streusel. I messed it up big time.

I must have used too much butter and sugar and not enough flour because my streusel melted into lava-like blobs and made big ugly sink holes in my cake, leaving me with an extremely lumpy and deformed-looking final product. Still, curiosity got the best of me, and after it cooled, I cut myself a slice. Oh my dear heaven, it was the most delicious slice of cake I've had in years, if not ever. It was so moist and flavorful and perfect. If only it didn't look like something out of a horror movie, it might have been one of my favorite creations. But it did. It really did.




Instead of photographing it for the blog, I sliced the cake up and gave some to my friends who had just come down to visit and "help take care of all the extra food." (Aren't they sweet?) The consensus: this was amazing. Even those who aren't typically dessert fans (like myself) raved about it. I sent the leftover cake home with James and he and his dad ate the 75% remaining within 3 or 4 days. Then, of course, I made the cake again. It was worth giving another shot, for sure.

After altering my streusel approach, I'm telling you, there was not a flaw in this cake. Make it immediately. Then make another one for the holidays. Make a few more to bring into work and to your friends, and, hey, don't forget the neighbors. If you're a coffee cake fan, it doesn't get much better than this. If you're a pumpkin fan, you'll be floored. Hell, if you have taste buds, this Pumpkin Coffee Cake with Maple Caramel Sauce is for you. Oh man, I'm salivating all over the place now. Someone get me a towel.

In all seriousness, I hope you do give it a try, even if you're not an experienced baker. It's much, much easier than it seems and the results are impressive. I think you'll really enjoy it.

Print
Pumpkin Coffee Cake with Maple Caramel Sauce
---
Author:

Prep Time:

30 mins

Cook Time:

50 mins

Total Time:

1 hour 20 minutes
Description
One of the best cakes I've ever had in my life. Flavorful, moist, sweet, delicious Pumpkin Coffee Cake topped with Maple Caramel Sauce. It's sure to be a hit.
---
Scale
Ingredients
For the Cake:
1 ½ cup

s all purpose flour

2 teaspoon

s baking powder

½ teaspoon

baking soda

1 tablespoon

pumpkin pie spice

½ teaspoon

kosher salt

1

stick unsalted butter, softened

1 cup

firmly packed light brown sugar

2

large eggs

½ cup

pumpkin puree

½ cup

sour cream
For the Streusel:
1/2 cup

light brown sugar, packed

1/2 cup

granulated sugar

1 cup

all-purpose flour

1 teaspoon

ground cinnamon
Pinch of salt

1

stick unsalted butter, cold, cut into small chunks
For the Maple Caramel Sauce: (Or, if you'd like to save time, you can use a bit of this Maple Caramel Sauce)
1

stick unsalted butter

1 cup

packed light brown sugar

¼ teaspoon

salt

½ cup

maple syrup
---
Instructions
Preheat the oven to 350 degrees F. Make sure the rack is in the middle of the oven. Prepare a 9″ springform pan.
Whisk the flour, baking powder, baking soda, pumpkin spice, and salt together in a medium-sized bowl until evenly combined.
Using a hand mixer, beat the butter and brown sugar in a separate bowl until completely combined. Slowly beat in the eggs, one at a time. Then add in the pumpkin puree and sour cream. Beat slowly until the ingredients are just combined. Pour in the flour and fold in with a wooden spoon or rubber spatula until the batter is even, smooth, and thick. Set aside.
In a separate small bowl, mix together the flour, brown sugar, granulated sugar, cinnamon, and salt for the streusel. Add the pieces of butter, and use 2 knives to cut the butter into the flour mixture until coarse crumbs (about the size of peas) form. Using 2 knives or a pastry cutter, cut the butter into the flour mixture until coarse crumbs form. Set aside.
Pour about half of the cake batter into your springform pan. Sprinkle with about a quarter of the streusel. Then pour over the remaining cake batter and smooth it out slightly with a wooden spoon or rubber spatula. Top it with the remaining streusel.
Bake the cake for 50 minutes, or until an inserted toothpick comes out clean. Cool in a pan on a cooling rack for 15 mins, then remove from pan and finish cooling on the rack.
As the cake cools, make the Maple Caramel.
Melt the butter in a medium-sized saucepan over medium-high heat. Add the sugar and the salt.
Cook and stir the mixture until the sugar completely dissolves. Then turn the heat down to medium and boil for 2 more minutes. Add the maple syrup and the mixture once again come to a boil. Stir frequently until sauce has thickened and coats a spoon, about 3 minutes longer. Remove from heat and cool, and then spoon over slices of cake.
---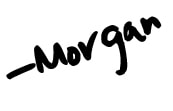 Get recipes delivered hot & fresh to your inbox!