It is 28 degrees outside right now and the only comfort I can find is in the fact that I made these insanely cute Pumpkin Pie Cornucopia Cannoli and I'm sharing the recipe with you.  It warms my heart, just a little bit, to see them in all of their caramel-drizzled sugar cone glory, knowing that you might be motivated to make them this Thanksgiving.
Imagine all of your favorite things about pumpkin pie (the spices, the creaminess, and of course, the pumpkin) combined with all of your favorite things about cannoli (the crunchy shell, the sweet, soft cheese filling) and then try to tell me you're not drooling over the idea of these Pumpkin Pie Cornucopia Cannoli!  I dare ya!
As I said before, it's freezing today, which makes it the perfect day for my favorite activities: shuffling back and forth between watching insane amounts of Netflix and staring at an endless stream of pictures on Pinterest.  You know, pictures of things you pin and tell yourself you'll make but probably never will.  (Ahem, unless you found this recipe via Pinterest.  Then you should make it the exception.)
And Pinterest is exactly where I found my inspiration for these cannoli, since it seems like hundreds of people have been curling the ends of their sugar cones and filling them with candies as gifts for kids.
Sure, it's aww-worthy, but I'm 24 years old and I'm probably not getting any m&m-filled sugar cones as presents any time soon.  I've already been told that I'm "too old" to trick-or-treat anymore, and although I've argued that I probably love chocolate more than any 8 year old child, no one wants to budge on this injustice.
Adults need some fun, too, people!  We want sweet treats for ourselves!  I don't even have kids that I can "borrow" candy from yet.  I know you parents out there are skimming some chocolate off the top of your kids' Halloween harvests, don't even try to deny it.
So then I thought to myself, what could I put in a cornucopia sugar cone that would make them more "grown-up" than M&Ms but still cute, fun, easy, and light-hearted?  Cannoli filling, of course!  Cannoli filling, with pumpkin and pumpkin spices to make them a great alternative for time-consuming pie.  (The only kind of "consuming" I want on Thanksgiving is the kind that involves my mouth and a ton of turkey, mashed potatoes, and dessert.)
I sprinkled them with chocolate chips, nuts, toffee, candy corn, and candy pumpkins to give more of the "horn of plenty" look, but you can sprinkle yours with whatever your heart desires.  Either way, you and your guests are going to love the Pumpkin Pie Cornucopia Cannoli!
Print
Pumpkin Pie Cornucopia Cannoli
---
Author:

Prep Time:

30 mins

Total Time:

30 mins

Yield:

12

1

x
Scale
Ingredients
For the filling:
8 oz

(

1

package) cream cheese, softened to room temperature

3/4 cup

powdered sugar

3/4 cup

canned pumpkin

1 teaspoon

pumpkin pie spice

2 tablespoon

s miniature chocolate chips

2 tablespoon

s toffee bits

1/2 cup

heavy cream
For the shells:
To top:
---
Instructions
In a large bowl, mix together the cream cheese, powdered sugar, canned pumpkin, and pumpkin pie spice until well combined and no large lumps remain. Fold in the miniature chocolate chips and toffee bits.
In another large bowl, whip the heavy cream until stiff peaks form. Then, fold the whipped cream into the pumpkin mixture, being careful not to over-mix. Transfer the filling to a large plastic freezer bag and refrigerate until ready to use.
To make the sugar cones, start by filling a small bowl with water. Take one sugar cone and dip the pointed end in the water. You want to do this quickly– too much water will make them too soggy. Place the waffle cone on a plate and microwave for 15 seconds, or until the end is soft and easily shaped. Curl the end of the sugar cone around a pen or chopstick and hold it there for 30 seconds to help the shape set. Set the cone aside to let it dry and continue with the remaining cones.
Shortly before serving, snip off one of the bottom corners of the plastic bag holding the filling and pipe it into the sugar cones. Do not do this too far ahead of time, as the cones will get soggy (just like cannoli shells do) if they are filled too long before eating. Dip the open ends in chocolate chips, toffee bits, nuts, candy corns, or other toppings of your choice. Drizzle with caramel sauce and sprinkle with powdered sugar and serve immediately.
---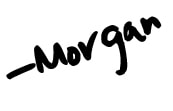 Get recipes delivered hot & fresh to your inbox!