I used to be of the belief that sandwiches should be simple, thrown together with lunch meat, processed cheese, and a smear of mayo or mustard (if we're really going all out). The idea of spending more than a few seconds putting together a sandwich made me cringe. If you're going to put in any noticeable effort, it should be for elaborate meals, I thought. I was so wrong.


Recently, I've really grown to appreciate everything a sandwich has to offer– meats, cheeses, veggies, spreads, specially chosen breads, the perfect melding of flavors nestled in an easy to eat package. It really doesn't get much better than that. Any meal you can imagine can be turned into a sandwich, and that's really the beauty of the food. Even better, any meal you can imagine that you'd like to serve to guests is a million times easier to dish out than plopping it messily on a plate when you tuck it between two slices of bread. I'm smitten with the idea of turning everything into sandwiches these days, and I've really put forth every effort to not go overboard seeing as you guys and I may not be entirely on the same page. But for today, humor me a bit and jump on this sandwich loving bandwagon I've grown so fond of.

Just take another look at that sandwich up there. I mean, can you really resist the urge to make a sandwich that good? Why would you want to? You don't. You don't want to. Go on and get your grocery shopping list to add the ingredients, I'll wait patiently right here.



Okay.

I decided to make this recipe after my friend Amanda raved about something similar she had in Philly a few weeks ago. The girl's got good taste, so I didn't doubt for a second that what she ate was amazing, but it wasn't until I tried it out myself that I realized how insanely perfect the flavors are together. Rootbeer, ham, apples, and cheese (white cheddar and american) must have been made for each other. Throw in thick, buttery Texas toast, and you have conquered my heart. I'm swooning.




By the way, James loved this sandwich, my mom loved this sandwich, my brother loved this sandwich, and it was actually decently easy to make for everyone since I made the melts in the oven (which is how I will make all of my melts and grilled cheeses for company from now on). This would be great for game day, or I would even suggest to make the rootbeer marinated ham one day and use the leftovers for the sandwich. I just wasn't patient enough to wait all that time…

Print
Root Beer Glazed Ham Melt with Apple Compote and White Cheddar
---
Author:

Prep Time:

15 mins

Cook Time:

2 hours 20 mins

Total Time:

2 hours 35 minutes

Yield:

8

1

x
Description
Make this smoky, salty, and sweet Root Beer Glazed Ham Melt with Apple Compote and White Cheddar whenever you have company and blow them away. Easy to make in bulk thanks to a simple oven method!
---
Scale
Ingredients
For the Ham:
3

lbs cured smoked ham (it should be pre-cooked, and should be a quarter or

half of a

typical ham)

¾ cup

dark brown sugar

¼ teaspoon

dry mustard

½ tablespoon

butter, softened

24 ounce

s root beer (

2

cans)

1 tablespoon

Tabasco

4

cloves

1

cinnamon stick

3 tablespoon

s orange juice

1 tablespoon

lemon juice
For the Apple Compote:
2

apples, peeled, cored, and chopped

½ cup

orange juice

1 tablespoon

fresh lemon juice

¼ cup

dark brown sugar
Dash of cinnamon
Dash of nutmeg
Pinch of salt
For the Sandwiches:
16

slices Texas Toast white bread

8

slices American cheese

8

slices sharp white cheddar
Spreadable butter or softened butter
---
Instructions
Preheat the oven to 350 degrees Farenheit.
Place the ham on a rimmed baking sheet or in a broiling pan and score the top in a criss-cross pattern.
In a small bowl, combine the brown sugar, dry mustard, and butter. Rub it all over the ham. Put the ham in the oven and bake for about 1 ½-2 hours, or until the ham reaches an internal temperature of 160 degrees.
While the ham cooks, combine the remaining ingredients in a medium saucepan.
Bring to a boil, let boil for a minute, and then reduce to a simmer. Cook until the liquid reduces and is thick enough to coat the back of a spoon. Remove the cloves from the glaze and then spoon a third of the glaze onto the ham. Spoon the other third on 15 minutes later, and the last third 15 minutes after that, as the ham cooks.
When the ham reaches 160 degrees, remove it from the oven.
Let cool 30 minutes to an hour before slicing.
While you let the ham cool, start the apple compote.
Add the apples, orange juice, lemon juice, brown sugar, cinnamon, and nutmeg to a saucepot over medium-high heat. When the mixture begins to simmer, reduce to medium. Simmer until the apples become tender and the juices become syrupy, about 10 minutes. Stir and add in the pinch of salt.
Preheat the oven to 450 degrees.
Butter each slice of bread on one side, like you would for grilled cheese. On the opposite side of 8 of the slices, place a piece of American cheese. Then, spoon about a tablespoon of the apple compote on top. Spread it out to cover the entire area of the bread. Slice the ham and place a generous amount on top of the apple compote. Top with white cheddar cheese, and sandwich another piece of bread, butter-side-up, on top. Continue until you wind up with 8 sandwiches.
Cover a baking sheet with aluminum foil and place the sandwiches on top, making sure each one has enough space. (Use two baking sheets if necessary.) Bake for about 6-10 minutes, or until the top of the bread is light golden brown. Remove from the oven, flip the sandwiches, and continue to cook for another 5 minutes, or until the melts reach your desired color.
Remove from the oven, cut, and serve.
---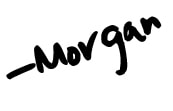 Get recipes delivered hot & fresh to your inbox!