"If you start to feel claustrophobic, just try to list as many ice cream varieties in your head as you can," the MRI technologist told me before I was rolled into the tube.
Apparently it was an anti-anxiety technique– one that another tech had also mentioned 10 minutes before, as I fidgeted in a waiting area.
Ice cream flavors. OK. Uhhhh… caramel. 
The MRI machine began to beep loudly, reminding me of an obnoxiously loud Pac-Man machine. I tried to think of other flavors but was at a loss. Not vanilla, not chocolate, not mint chip; any other varieties were drowned out by the sounds of the scan. I just kept thinking of caramel. Salted caramel. Salted caramel with chocolate covered kettle chips.
Salted Caramel Ice Cream in Chocolate Covered Kettle Chip Cookie Bowls.
By the time the MRI was done, I had fully cemented a recipe in my mind for a super sweet and salty sundae. I was so engrossed in the idea, in fact, that almost I forgot I wasn't feeling well in the first place. All I could think of was that ice cream.
I was half-tempted to try to make salted caramel ice cream using store-bought caramel, but I'm so glad that I decided to make the extra effort and do it all from scratch. Even though I got super impatient while watching the sugar slowly melt and turn into sticky, amber-colored candy (because duh, I wanted to eat it all), it was well worth the wait in the end. That sweet, nutty, warm flavor all mixed into a custard base? Yes. Double yes.
Now, a couple of notes about the caramel and the custard, which I figured out the hard way:
When making the caramel, resist the very strong urge to stir after the sugar starts melting. Instead, let the sugar melt and swirl the pan to help it along, if you must. Any stirring at that point will clump the sugar into crystals, which will make it impossible to get the smooth sauce consistency that you want, so just be patient.
Also, when it comes to the custard, make sure you follow the instructions exactly. It's not hard at all to make custard, but if you try to take a short cut and you don't pour some of the warmed milk mixture into the eggs before adding it all back to the pot, you're going to wind up with separated, scrambled egg pieces all throughout.
That's really it. Make sure to follow each step and your ice cream will turn out perfectly.
I absolutely love the flavor of sea salt with caramel, so I sprinkled some into the ice cream base. Not enough to be obviously salty, just enough to enhance it a tad. And while the ice cream was delicious on its own– I ate a ton straight out of the ice cream machine with a spoon; I have no chill–  I also wanted that salty-sweet combo to come through in the bowls I served the salted caramel ice cream in.
To make it happen, I grabbed a few bags of Kettle Brand's Sea Salt Kettle Chips. I technically didn't need more than one bag for the recipe, but I absolutely needed extra for snacking. I'm telling ya, I tried to very sneakily open one bag but the guys heard it tear from the next room over and they ran, circling like vultures waiting for me to give them the go-ahead to sneak a few chips. That's the fate of kettle chips in this house.
I did manage to salvage some of the kettle chips though, which I then crushed into tiny pieces and combined with a homemade buttery, sugary cookie dough. Note: Try your best not to eat too much of this raw cookie dough, no matter how appealing and delicious you may realize it is.
Easier said than done, I know.
In order to make the cookie dough into bowls, I flipped over a muffin pan and molded aluminum foil around each raised section. Then, I gently molded about a tablespoon's worth of the kettle chip cookie dough around each one, spreading the dough about half-way down the sides. You have to make sure to give each bowl space to bake, so only form the dough over every other muffin section.
After baking the cookie bowls to a light gold, I ate a couple, for science. Oooooooh my, my, my. I'm adding these just as regular cookies to my Christmas cookie list, they are insanely good. Kettle Brand's Sea Salt Kettle Chips are salty and crisp enough to give the cookies a distinct flavor, but simple and natural enough that they work. Like, in the best way imaginable.
BUT, because I like to go above and beyond, I also dipped the tops of the kettle chip cookie bowls in chocolate… and then drizzled them with more chocolate. Go big or go home, my friends.
I scooped the ice cream into the bowls and chowed down, no spoons necessary. Don't mind the fact that the ice cream is a tiny bit drippy and melty in these pictures, it was hot in my house and I am still moving slow because I'm all sick and stuff (booooo). But I will say that if there's one thing that's made me feel much better, it's been many rounds of Salted Caramel Ice Cream in Chocolate Covered Kettle Chip Cookie Bowls, for sure. And if nothing else, at least I have the MRI to thank for them, in a strange kind of way. Oh and my MRI came out fine, in case you were worrying! Look at me, being so optimistic.
While I'm laid up in bed trying to recover from whatever mystery illness I've got going on, do me a favor and make some of these. Then, take a picture and tag it with #hostthetoast on Instagram and Twitter so I can check them out to pass the time. I can't wait to see yours.
Thanks to Kettle Brand!® for partnering with us for this post, and for making some seriously, seriously delicious chips.
Print
Salted Caramel Ice Cream in Chocolate Covered Kettle Chip Cookie Bowls
---
Author:

Prep Time:

1 hour

Cook Time:

2 hours

Total Time:

3 hours

Yield:

6-8 ice cream bowls
Description
---
Ingredients
For the Salted Caramel Ice Cream:
1 cup plus 2 tablespoons sugar, divided
2 1/4 cups heavy cream, divided
1 teaspoon vanilla extract
1/2 teaspoon large grain sea salt
1 cup whole milk
3 large eggs
For the Chocolate Covered Kettle Chip Cookie Bowls:
3/4 cup crushed kettle chips
1 cup unsalted butter, softened
1/2 cup granulated sugar, plus more to top
1 teaspoon vanilla extract
2 cups all purpose flour
1 cup semisweet chocolate chips
3 teaspoons shortening, divided
1/2 cup white chocolate chips
Additional whole kettle chips, to garnish
---
Instructions
In a large, heavy skillet over medium heat, heat 1 cup of the sugar. Stir occasionally until the sugar begins to soften and melt, and then stop stirring entirely. It is very important not to continue to stir after the sugar has started to melt! Instead, swirl the pan occasionally to allow the sugar to caramelize evenly. It is ready when it reaches an amber color.
Heat 1 1/4 cups of the cream in the microwave for 30 seconds or until hot, but not boiling. Slowly stir into the caramel until completely combined.
Pour the prepared caramel into a heat-proof bowl and mix in the vanilla extract and sea salt. Set aside.
In a small saucepan, bring the milk, cup of cream, and 2 tablespoons of sugar to a gentle boil.
In a separate medium-sized bowl, whisk the eggs. Slowly whisk in about half of the warm milk mixture.Then pour the egg and milk mixture back into the saucepan, stirring constantly until it thickens into a custard that coats the back of a spoon.
Pour the mixutre into a large bowl through a fine-mesh sieve, in order to strain out any lumps. Pour in the caramel and mix well to combine.
Cover and chill until very cold, 4-6 hours.
Meanwhile, make the cookies. Preheat the oven to 350°F. Flip a muffin tin upside down and tightly mold aluminum foil around the raised sections. Set aside.
Pour the crushed kettle chip pieces into a food processor and process until the crumb is small and mostly even in size, if desired. Set aside.
In a large bowl, beat the butter and sugar together until light and creamy. Add the vanilla extract and beat again, to combine. Stir in the crushed kettle chips and flour until evenly combined, making sure not to over-mix.
Shape the dough into tablespoon-sized balls, and then flatten over the top of every other foil-covered muffin dome. You want to only place the dough on every other dome in order to give the cookie dough enough space to expand. Gently and evenly press the dough about halfway down the sides of each muffin dome to form bowl-like shapes. They will spread slightly as they cook, so be sure to leave space. Sprinkle the tops and sides with additional sugar, patting it gently onto the dough if necessary.
Bake the cookies until golden, about 12 minutes. Let cool on the tin for 3-5 minutes, then remove from the muffin tin and set aside to cool completely. Repeat until all of the cookie bowls have been baked.
In a microwave safe bowl, microwave the semisweet chocolate chips and 2 teaspoons of shortening together for a minute. Stir well until melted, microwaving in additional 15 second intervals if necessary. Dip the cookie bowl rims into the chocolate to coat, or drizzle over the rims using a squeeze bottle or the tines of a fork.
In another microwave safe bowl, microwave the white chocolate chips and the remaining teaspoon of shortening for a minute, then stir until melted. Drizzle over the cookie bowl rims and set aside to let cool and harden.
If desired, dip whole kettle chips in any leftover chocolate, to use as garnish. Set aside.
Once the ice cream has cooled enough, freeze it in an ice cream maker according to factory directions. Transfer the soft ice cream to a loaf pan. Cover and freeze until firm enough to serve.
Scoop the ice cream into the bowls and top with whipped cream, cherries, and chocolate covered kettle chips. Serve.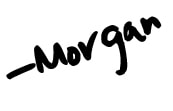 Get recipes delivered hot & fresh to your inbox!