Ok, I know, I know. It's November and there are leaves falling everywhere and the internet is overflowing with pumpkin treats. The general consensus of the web world is that it's appalling to put up a recipe that doesn't even have a hint of cinnamon in it. Or nutmeg. Or allspice.

That being said, I'm sorry.




… Actually, maybe I'm not. Because while it may be the season to unload cans of pumpkin puree into everything (and don't get me wrong I'm not complaining about that), I'll tell you what it's not– it's not Girl Scout Cookie Season. People aren't going to be greeted outside department stores this time of year by the littlest salespeople in the world, batting their little girl eyes and very politely convincing them to buy 15 boxes of Samoas and Tagalongs. They can't then go home and secretly eat an entire box (and a half) to themselves by the time they've finished an episode of Modern Family. They can't then attempt to make themselves feel just slightly less guilty by reminding themselves that those boxes were for charity! Charity, I tell you!

This is all hypothetical, of course. I would know nothing about this sort of behavior. I've haven't done that… more than once… or twice.




Anyway, the fact that it's not Cookie Season of course means that this is the exact time of year that I crave them, because "you always want what you can't have" couldn't be truer for me. That is why I decided to make them myself. But with a twist… AKA moist dark chocolate brownies.

So here we've got brownies with a cookie crust, topped with a thick layer of caramel and toasted coconut, dipped in melted chocolate and drizzled with more chocolate on top. These brownies are not for the weak of heart. These brownies, are, however, for the baker who wants everyone to lose it over how insanely good one baked treat could possibly be. If you've got an all-or-nothing, extreme personality (like I do) and you like your desserts to be awe-inspiringly over-the-top delicious, look no further. In case you somehow glazed past this detail before, let me remind you– these are Samoa -Freakin'- Brownies!

I don't really even know what else to say about these. They speak for themselves. They are pretty involved for brownies, but they're so worth it. If you want to save time, though, you can always use your favorite boxed brownie mix and no one will judge you for it because they'll never have to know. I'll never tell.


Print
Description
These Girl Scout Cookie inspired Samoa Brownies will make you the star of the party. Between the cookie crust, dark chocolate brownies, caramel and coconut topping, and chocolate drizzle, everyone will fall in love with these sweet treats.
---
Scale
Ingredients
For the Cookie Crust:
1 cup

flour

¼ cup

sugar

1

stick butter, cold and cut into pieces
For the Brownies: (Or use box mix)
1 1/3 cup

s dark chocolate chips, divided

1 cup

granulated sugar

1/3 cup

butter, cut into pieces

2 tablespoon

s water

2

large eggs

1 teaspoon

vanilla extract

¾ cup

all-purpose flour

¼ teaspoon

salt
For the Caramel-Coconut Topping:
1 cup

coconut, toasted

10 oz

bag soft baking caramels
For the Dark Chocolate Drizzle and Dip:
1

(12 oz) bag dark chocolate candy melts
---
Instructions
Preheat oven to 350 degrees F.
Line an 8 x 8 baking pan with foil and spray with nonstick spray.
Pulse the flour, sugar, and butter in a food processor (or cut the ingredients together) to create dough. Spread and pat the dough evenly into the bottom of the foil-lined pan and bake for about 15 minutes, or until the cookie crust becomes light golden brown. Place the pan in the refrigerator to cool.
Mix together the butter, water, and sugar for the brownies in a small saucepan. Bring the mixture to a boil, and then remove from heat. Put 1 1/3 cups of the chocolate chips in the bowl and pour the hot butter mixture over top. Stir the mixture until the chocolate is completely melted.
Add in the eggs and the vanilla extract and mix well. Then, add in the flour and salt and mix well to combine.
After the cookie crust has cooled, pour the brownie mixture over top. Bake for 30-35 minutes, or until cooked through but still moist.
Let the brownies cool on a rack in the pan and then transfer to the freezer to help the top firm up quickly.
After letting the brownies cool for 10 minutes, place the soft caramels in a microwave safe bowl and melt them according to the package directions. Stir in the toasted coconut and spread evenly over the chilled brownies (don't remove from pan). Place the pan in the refrigerator to chill again for at least an hour.
Once the brownies have firmed up, remove from the fridge. Grab the sides of the foil and lift the Samoa Brownies out of the pan. Peel the foil away from the brownies and cut them into squares.
Melt the coating chocolate according to package directions. Dip each brownie bottom into the coating and place upside-down on a sheet of parchment paper or wax paper. Let the chocolate dry on the bottoms, flip the brownies over, and drizzle the remaining chocolate on top of the brownies. Let that chocolate firm up and then serve.
---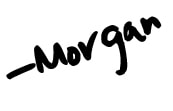 Get recipes delivered hot & fresh to your inbox!