Who in the world can look at a cast iron skillet and not instantly crave fajitas?  The way they sizzle and steam as your waiter carries them out to you, setting them on the table and reminding you that they're very hot so you shouldn't touch the skillet.  You look around and it feels like the whole restaurant is staring at your meal.  You're sure you heard a few people whisper, "I should have gotten that, it smells amazing," and "That looks delicious!"  You take a bite, and they're every bit as flavorful as you imagined.
Full sensory experience, you know?
I always think of that when I pull out my cast iron skillet, but I'd never craved fajitas as strongly as I have since I came up with these Saucy Cajun Shrimp Fajitas.
These fajitas feature the traditional bell peppers and onion, as well as tomatoes and Cajun-seasoned shrimp, but what makes it really special is the sauce.
First, the vegetables are sauteed with Cajun spices until soft and slightly browned in areas.  Then, they're removed from the pan and the shrimp is cooked in the same manner.
Resist the urge to eat all of the shrimp at this point.  It will be hard, but you can do it.
Then, the pan is deglazed with wine and chicken broth to create a tasty sauce using the browned bits of Cajun spices, and mixed in with cream sauce until golden.  I totally stole this idea from Ree Drummond's Cajun Chicken Pasta recipe, by the way.
Gotta give credit where credit's due!  It's so simple and delicious.
Then the shrimp and veggies are added back in and heated in the sauce as it reduces.
Once the sauce has thickened up, sprinkle with cilantro or parsley and serve with tortillas, cheese, and a wedge of lime or lemon!
These Saucy Cajun Shrimp Fajitas are so absolutely delicious, you're going to want to make them all the time.  Try it with chicken, too, or even add in some crumbled Andouille sausage to kick up the Cajun factor.  YUM!
Print
Saucy Cajun Shrimp Fajitas
---
Author:

Prep Time:

15 mins

Cook Time:

15 mins

Total Time:

30 minutes

Yield:

6

1

x
Scale
Ingredients
1

–

1.5

lbs medium shrimp, peeled and deveined

2 tablespoon

s butter

1 1/2 tablespoon

s canola oil

6

fajita-sized flour tortillas, warmed
Shredded cheese, to top (optional)
Lime or lemon slices, to serve (optional)
For the Cajun Seasoning:*
1/2 teaspoon

salt

1/2 teaspoon

garlic powder

1/2 teaspoon

paprika

1/4 teaspoon

black pepper

1/4 teaspoon

onion powder

1/4 teaspoon

cayenne powder

1/4 teaspoon

dried oregano

1/4 teaspoon

dried thyme

1/8 teaspoon

crushed red pepper flakes
For the vegetables:
1

orange bell pepper, cut into strips

1

red bell pepper, cut into strips

1

small red onion, sliced

4

cloves garlic, minced

2

Roma tomatoes, diced
For the sauce:
1/2 cup

dry white wine

1 cup

low sodium chicken broth

1 cup

heavy cream
Cayenne pepper, to taste
Salt and pepper, to taste
Fresh cilantro or parsley, to top
---
Instructions
In a small bowl, combine the Cajun Seasoning ingredients. Toss the shrimp with half of the seasonings and set aside.
In a cast iron skillet or heavy-bottomed pan, melt 1 tablespoon butter with 1 tablespoon oil. Once the butter has melted, add in the peppers, onions, and garlic. Sprinkle with the remaining 1 1/2 teaspoons of seasoning. Cook on medium-high heat until the vegetables have softened and begun to brown a bit. Add in the tomatoes and cook for another minute. Remove the vegetables from the pan and set aside.
Add the remaining butter and canola oil to the pan. Once warmed, add in the seasoned shrimp. Cook, stirring occasionally, until shrimp are opaque. Remove the shrimp from the pan and set aside with the vegetables.
Turn the heat up to high and pour the wine and chicken broth into the pan. Deglaze the pan, scraping the bottom with a wooden spoon to loosen up the browned bits from the spices. Cook for 5 minutes.
Reduce the heat to medium-low and slowly whisk in the heavy cream. Cook until the sauce begins to thicken, and season with salt, pepper, and cayenne.
Add the shrimp, vegetables, and any reserved juices back into the skillet with the sauce. Let the sauce come to a bubble and stir everything together to coat. Let the sauce thicken up as it heats the shrimp and vegetables back up. Once thickened, sprinkle with parsley or cilantro, remove from heat, and serve.
Serve with warmed flour tortillas, shredded cheese, and lemon or lime wedges.
---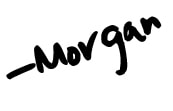 Get recipes delivered hot & fresh to your inbox!