I know what you're thinking.  "Morgan, how could you?  At the peak of swimsuit season, you show me this?  I thought we were friends!"  I know.  I know.  Delicious little macaroni noodles all slathered in melted cheese, topped with toasted breadcrumbs– it's not exactly the kind of slim-down food that most of us are wishing we started eating before the bikini, shorts, and tank tops again found themselves to be necessary parts of our weekly wardrobe… well, usually it's not.
But, friends, you can toss your pitchforks and snuff out your torches because this particular Baked Mac n' Cheese is actually good for you.  Go ahead and re-read that sentence if you'd like, I'll give you a second.
Yes, I really did say that it's good for you, but let me promise you: taste-wise, it is everything you've ever wanted in your baked macaroni and cheese, and more.  There's no "healthy flavor" for your friends, kids, spouse, or family members to make faces at.  Can you guess the secret ingredient?

It's cauliflower.  Now, let me just say right off the bat that I don't like cauliflower.  Not. At. All.  (Notice how much I don't like it.  I even added extra periods for emphasis; that's how you know I'm being serious when I say cauliflower is just not for me.)
However, sometimes I like to take risks.  Often times those risks are… well, optimistically we'll call them the fruits of trial and error.  Other times, though, these big risks of potential failure wind up being hugely rewarding.  This was one of those times. With less than half of the calories per serving of your typical homemade Baked Mac N Cheese plus a ton of extra calcium, fiber, antioxidants, and vitamins, you won't believe how tasty this southern-inspired dish is.  Ask my friend Amanda, who kept saying "I really can't believe this is healthy.  I wouldn't believe you if I didn't help you make it", or my Aunt Sandy, the self-proclaimed Mac N' Cheese Queen, who was shocked that it actually tasted "amazing".  If you don't want to ask them, then just trust me– I ate this Mac N' Cheese for days straight because I just couldn't get enough of it, and I actually lost weight that week.  It's so filling because of all of the fiber that you don't feel hungry for hours, and at only 213 calories for a (very nicely sized) serving, that's a pretty awesome thing.
If you're on a gluten-free diet, try making this with gluten-free macaroni and leave off the breadcrumb topping, or make breadcrumbs out of gluten-free toast!  I have a friend who is diabetic and has celiac disease, and I was thinking of her the entire time I made this recipe.  I really believe it will be a tasty and convenient recipe for people who have all sorts of different dietary needs.
Print
(Secretly Healthy) Baked Mac n' Cheese
---
Author:

Prep Time:

30 mins

Cook Time:

17 mins

Total Time:

47 minutes

Yield:

10

1

x
Description
You won't believe how healthy this Mac n' Cheese is once you taste how delicious it is! Also has a gluten-free option!
---
Scale
Ingredients
12 oz

extra fiber elbow macaroni (I used Ronzoni Smart Taste)

½

head cauliflower, chopped into 1-2″ pieces (about

2 cup

s)

1/3 cup

Italian bread crumbs (or breadcrumbs made from gluten-free toast)

2 tablespoon

s reduced fat parmesan cheese, grated

8 oz

reduced fat sharp cheddar, grated (I used Cabot 50% Reduced Fat Sharp Cheddar)

8 oz

fat free cream cheese

1

(12 oz) can fat free evaporated milk

½ tsp

salt

½ tsp

ground black pepper
---
Instructions
Preheat oven to 350 degrees F. Spray your baking dish (or dishes) with nonstick baking spray.
Bring a large pot of water to a boil. Add salt if you'd like.
Add the chopped cauliflower to the pot and cook it for about 12 minutes, or until it has become tender.
When the cauliflower is ready, skim it out with a slotted spoon. Bring the water back up to a boil and add the macaroni. Cook the macaroni according to the package directions, drain, and set aside.
Put the boiled cauliflower in a blender or food processor and puree it until it becomes smooth and pasty. Set the cauliflower puree aside.
In a large saucepan over medium heat, bring the evaporated milk to a simmer. Once the evaporated milk has begun to simmer, add the cream cheese in chunks. Stir the mixture until the cream cheese is completely melted.
Add the cauliflower puree, cheddar cheese, salt and pepper. Stir until the mixture has completely melted and then remove from heat.
Put a layer of the macaroni in your baking dish and then pour over some of the cheese. Add another layer and pour more of the cheese. This ensures that there will be no dry patches of macaroni. Continue until all of your cheese sauce and macaroni have been used.
Cover the baking dish or dishes with aluminum foil and bake for about 12 minutes. Then remove the foil and sprinkle the top of your mac n cheese with the breadcrumbs and parmesan cheese. Continue baking the mac n cheese for another 5 minutes.
---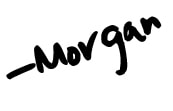 Get recipes delivered hot & fresh to your inbox!